Why Prevent isn't working
David Amess's killer is only the latest jihadist to have passed through the 'deradicalisation' scheme.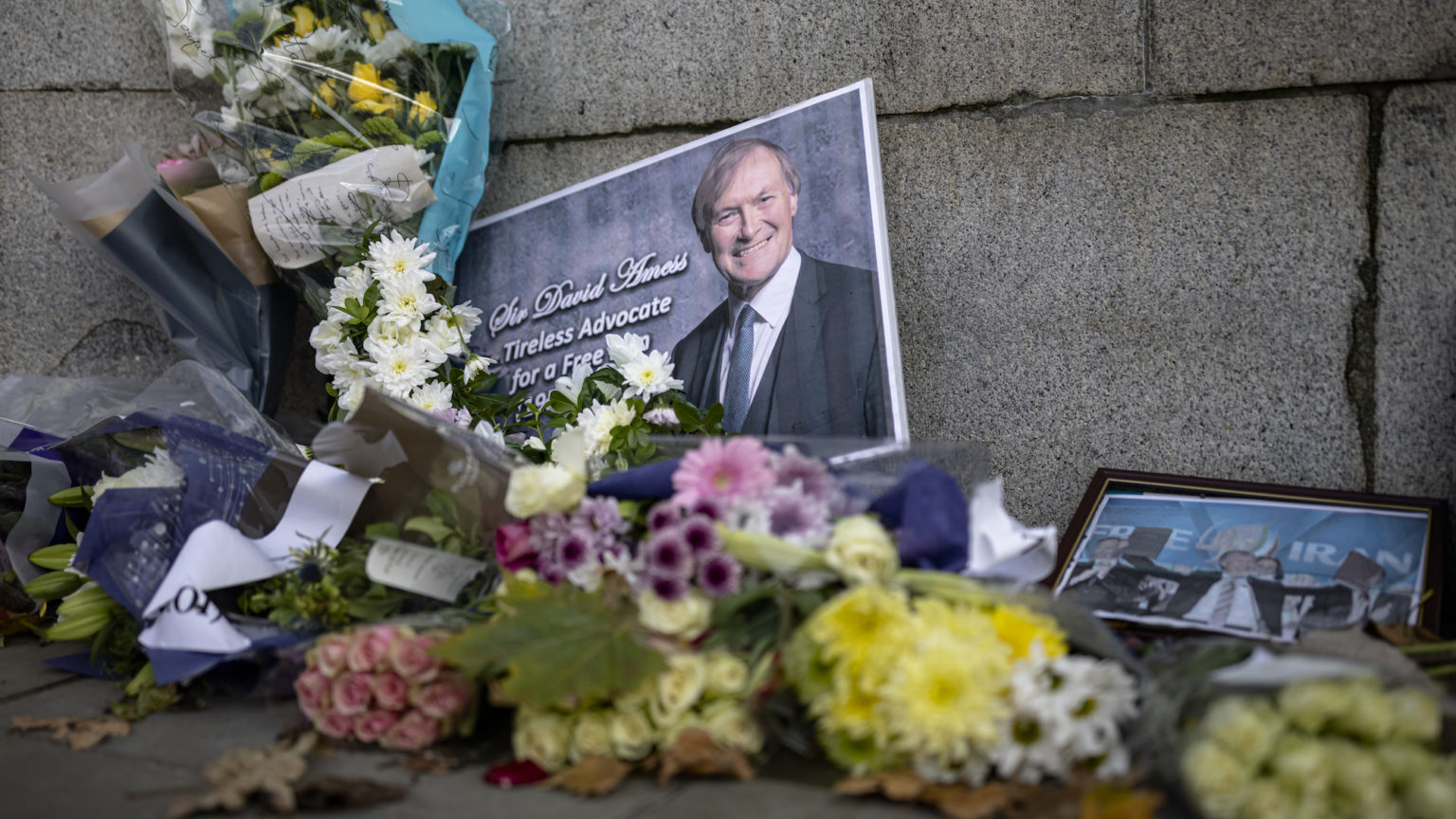 Why was I not surprised to discover that Ali Harbi Ali, the man who murdered Sir David Amess MP, was previously involved in the British state's 'Prevent' deradicalisation programme? Because Amess's murder is only the latest in a long line of terrorist outrages to have been committed by an alumnus of the Prevent scheme.
One former Prevent atendee was Khairi Saadallah, who murdered three men in a park in Reading in June 2020. The terrorist claimed he 'executed' his victims as an 'act of religious jihad'. Just two years before the attack, Saadallah was referred to Prevent by refugee caseworkers over fears he could carry out a 'London Bridge-style attack'. But Prevent officials took a more benign view. They concluded that he had 'no fixed ideology'.
Prevent also gave the all-clear to Sudesh Amman, who would later go on to stab two people in Streatham in February 2019. Prevent's expert panel concluded that no intervention was required in Amman's case.
Ahmed Hassan, the Parsons Green bomber, also had contact with Prevent, 20 months before he planted a bomb on the London Underground, injuring 50 people in 2017.
Then there was Usman Khan. Khan was convicted of a terrorism offence in 2012, but was released from prison early, on licence, in December 2018. He participated in several official deradicalisation schemes. Like many other resourceful jihadists, he knew how to game the system. In 2019, after a prisoner-rehabilitation event near London Bridge, he went on to murder two young rehabilitation workers. Needless to say, he had been in contact with Prevent operatives, too. It was later disclosed during the inquest into the atrocity that the Prevent officers who dealt with him had no 'specific training' in managing terrorists.
Anyone reading Ali Harbi Ali's account of his meeting with Prevent officers in 2014 will be forced to conclude that Prevent is something of a joke. Ali said that the people he met were naive and clueless. 'I just knew to nod my head and say "yes", and they would leave me alone afterwards and they did', he recalled during his trial. After just one meeting, Prevent concluded that Ali was no longer a threat.
The people that run Prevent are clearly out of their depth. They seem to lack the capacity to make informed judgements about individuals suspected of holding jihadist beliefs. Professor Ian Acheson, who led a government review of extremism in Britain's jails, warned earlier this week that Prevent in its current form is a 'parish council response to a national-security problem'. According to Acheson, 'We have sophisticated extremists concealing their intentions from a very naive and inexperienced group of people'.
As it happens, jihadist terrorists do not have to be particularly sophisticated to deceive gullible Prevent officials. As I have noted previously on spiked, the very premise on which Prevent operates is fundamentally flawed. Prevent's failure is not simply the outcome of institutional naivety and incompetence. Policymakers responsible for the management of Prevent demonstrate a singular lack of understanding of the challenge they face.
One reason for their lack of clarity is that they are wedded to the widely held prejudice that portrays would-be terrorists as young 'vulnerable' adults, who have been 'groomed' and 'radicalised' by charismatic jihadists or wily operators on social media. This radicalisation narrative not only views this violent threat to society in largely psychological terms – it also infantilises terrorists and would-be terrorists.
The radicalisation narrative often has a surreal quality. Officials usually sound as if they are talking about child protection rather than violent terrorism. For instance, back in November 2007, it was reported that the UK Home Office's Research, Information and Communication Unit was planning to draw up 'counter-narratives' to the anti-Western messages on websites that are 'designed to influence vulnerable and impressionable audiences'. It is a symptom of the political disorientation of the security establishment that it uses the language of child protection to discuss the process through which young people turn to extreme violence and then go on to kill their fellow citizens.
Officialdom's infantilisation of terrorists runs in parallel with society's reluctance to openly discuss the nature of the threat. The British media discourages forthright discussion of Islamist terrorism on the grounds that it might be interpreted as Islamophobic. As Ian Acheson noted, 'nice, middle-class' Prevent officials 'are being deceived and manipulated, often because there is a race disparity in it… We don't have the robust challenge we should have because everyone is so afraid of being racist.'
What's more, 'nice, middle-class' members of the mainstream media often insist that Islamic terrorism should not be the only focus of counter-terrorist activity. They feel far more comfortable talking about the threat from the far right or speculating over whether misogynistic 'incels' should be classified as terrorists. In fact, the phenomenon of far-right terrorism has been elevated to such an extent that some sections of the media dishonestly present it as a greater threat than that of jihadist terror. The Guardian's reporting, in particular, conveys the impression that the far right represents the defining terror threat of our age, despite the fact that Islamist terrorists are responsible for the overwhelming majority of terror-related fatalities in the UK. Between 2005, the year of the 7/7 attacks, and today, more than 90 people have been killed in acts of Islamist terror, compared to just three in acts of far-right terror.
The obsession with right-wing terrorism has filtered down to Prevent. Last year the proportion of suspected right-wing extremists referred to Prevent overtook the number of Islamist ones.
The inflation of the threat posed by far-right terrorism in Britain is underpinned by an identitarian narrative that blames most of society's problems on white privilege and racism. From this standpoint, right-wing terrorist activities committed by white people are held to a different standard than ones carried out by jihadists.
In light of all these failings, Prevent should be wound up. Counter-terrorist practice needs to drop the misguided theory of radicalisation. Judgements about the individual behaviour of potential terrorists should be based on objective criteria rather than being influenced by the prejudices promoted by advocates of identity politics. Only then will we stand a serious chance of getting to grips with the threat of terrorism.
To enquire about republishing spiked's content, a right to reply or to request a correction, please contact the managing editor, Viv Regan.