The scapegoating of Angela Merkel
The former chancellor is not the only one to blame for Germany's approach to Russia.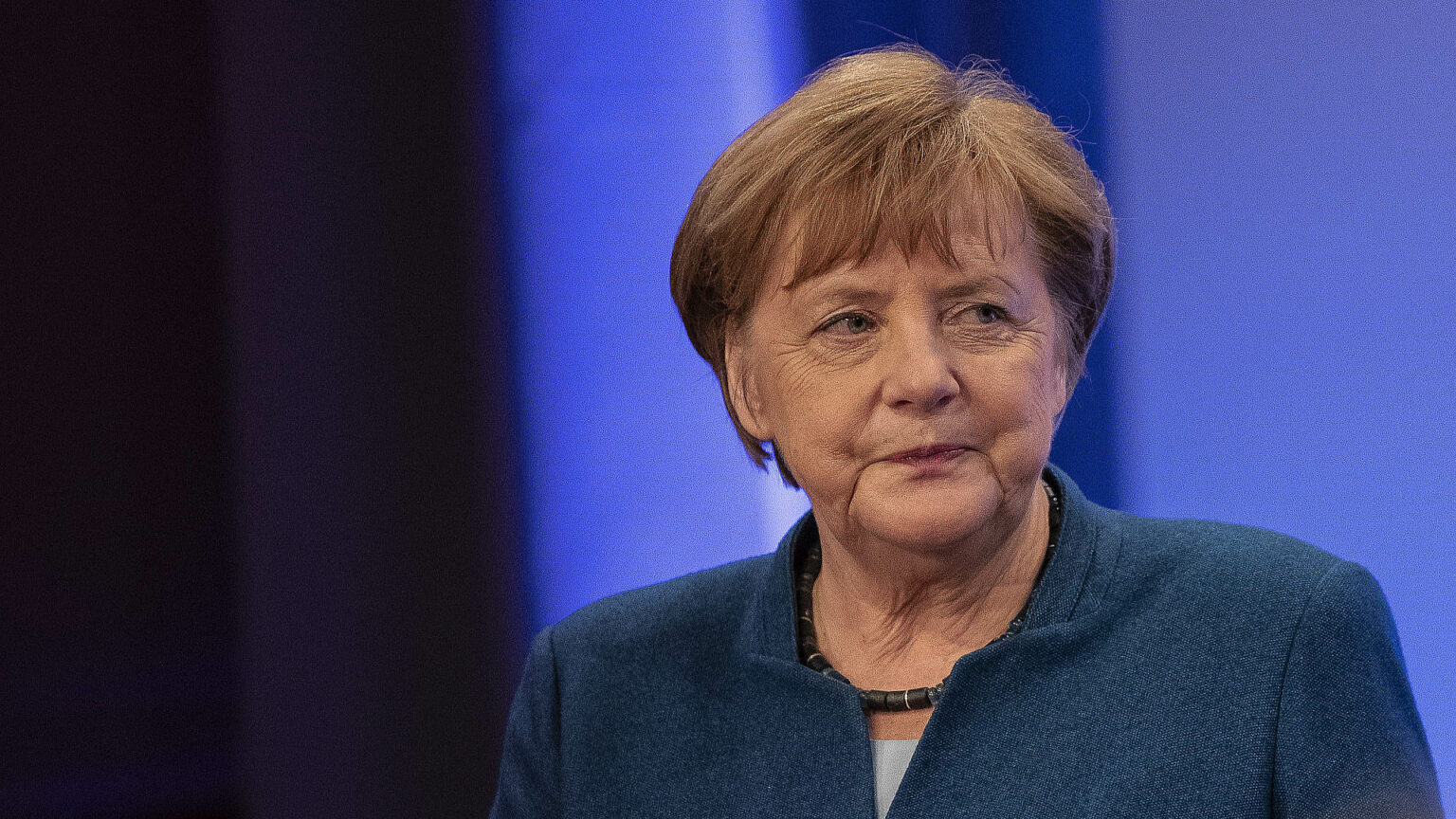 Angela Merkel's legacy as German chancellor is now coming under increasing scrutiny. Some politicians and journalists are, for the first time, questioning many of the decisions she took during her 16 years in power. They claim Merkel severely weakened the military and made Germany far too dependent on Russian fossil fuels.
The growing volume of criticism heading the former chancellor's way has led some of her old colleagues to come out in her defence. It isn't entirely fair to blame Merkel, says Wolfgang Schäuble, the grand old man of the CDU and long-time minister in Merkel's cabinet. He admits that he also never believed Germany would enter into a conflict of this scale with Russia.
Merkel deserves criticism, of course. But the faulty and irrational decisions that were taken during her chancellorship were not hers alone. They were backed by the entire German political class. Indeed, there is not a single policy area in which Merkel pushed ahead with her own ideas. Instead, she acted in accordance with the political zeitgeist.
Take, for example, the phasing out of Germany's nuclear power plants and the transition to alternative energy sources, which lie at the root of Germany's dependence on Russian gas. It was not Merkel who first decided to embark on this course. In fact, the decision to phase out nuclear was taken by the previous SPD-Green coalition government in 2000. The CDU and Merkel promised in the 2005 election campaign to reverse this decision. It was only after the Fukushima disaster in 2011 that Merkel changed her mind and re-ordered the phasing out of nuclear power. In doing so, she merely pursued a course of action that her predecessors had already set in motion.
The same goes for the abolition of compulsory military service and the weakening of the German army. Yes, it was Merkel who took the decision to abolish general conscription in 2011, but it was the Green Party that had led the calls for it. Indeed, the first politician to demand its abolition was the Green Party's Jürgen Trittin, who was environment minister in the SPD-Green coalition government of the early 2000s.
The downsizing of the army had also begun long before Merkel took office. Indeed, by 2005 – the year Merkel was first elected chancellor – the German army had shrunk from 500,000 soldiers in the 1980s to just 250,000.
All of this reminds us that Merkel was not a brave, risk-taking politician. She didn't go out on a limb. Instead, she always did what seemed opportune and promised the greatest short-term political success.
And what of Merkel's foreign policy? She was never naïve about Russia and, unlike former chancellor Gerhard Schröder, she was not a friend of Putin, either. Her approach to foreign affairs was pragmatic and often driven by domestic concerns. Sometimes she appeared tough and unyielding, as she was in relation to Greece during the euro crisis. At other times she was opportunistic and soft, as she was in relation to China, Turkey and Russia. She needed Russian gas to make up for the shortcomings of Germany's domestic-energy provision, and she needed Turkey's help during the refugee crisis. There was no long-term strategy or foreign-policy doctrine during Merkel's time in office. She was governed entirely by the needs of the moment.
For now, within Germany at least, the criticism of Merkel remains relatively restrained. That's because the mistakes of the past shed a bad light not just on her, but also on Germany's political class as a whole. The new coalition government certainly has no interest in settling scores. The Greens know that Merkel often implemented their agenda. And the SPD was the CDU's coalition partner during 12 of Merkel's 16 years in government. They are all complicit in Merkel's mistakes. The harshest criticism of Merkel's legacy so far has come from abroad, especially from Ukrainian president Volodymyr Zelensky.
It's good news that some within Germany are now, finally, starting to question the errors and short-sightedness of Merkel's governments. But it is not enough to blame Merkel alone. The whole political class must be held to account.
Sabine Beppler-Spahl is spiked's Germany correspondent.
To enquire about republishing spiked's content, a right to reply or to request a correction, please contact the managing editor, Viv Regan.