The failure of Macronism
We were told Macron would slay populism, but France is more divided and disillusioned than ever.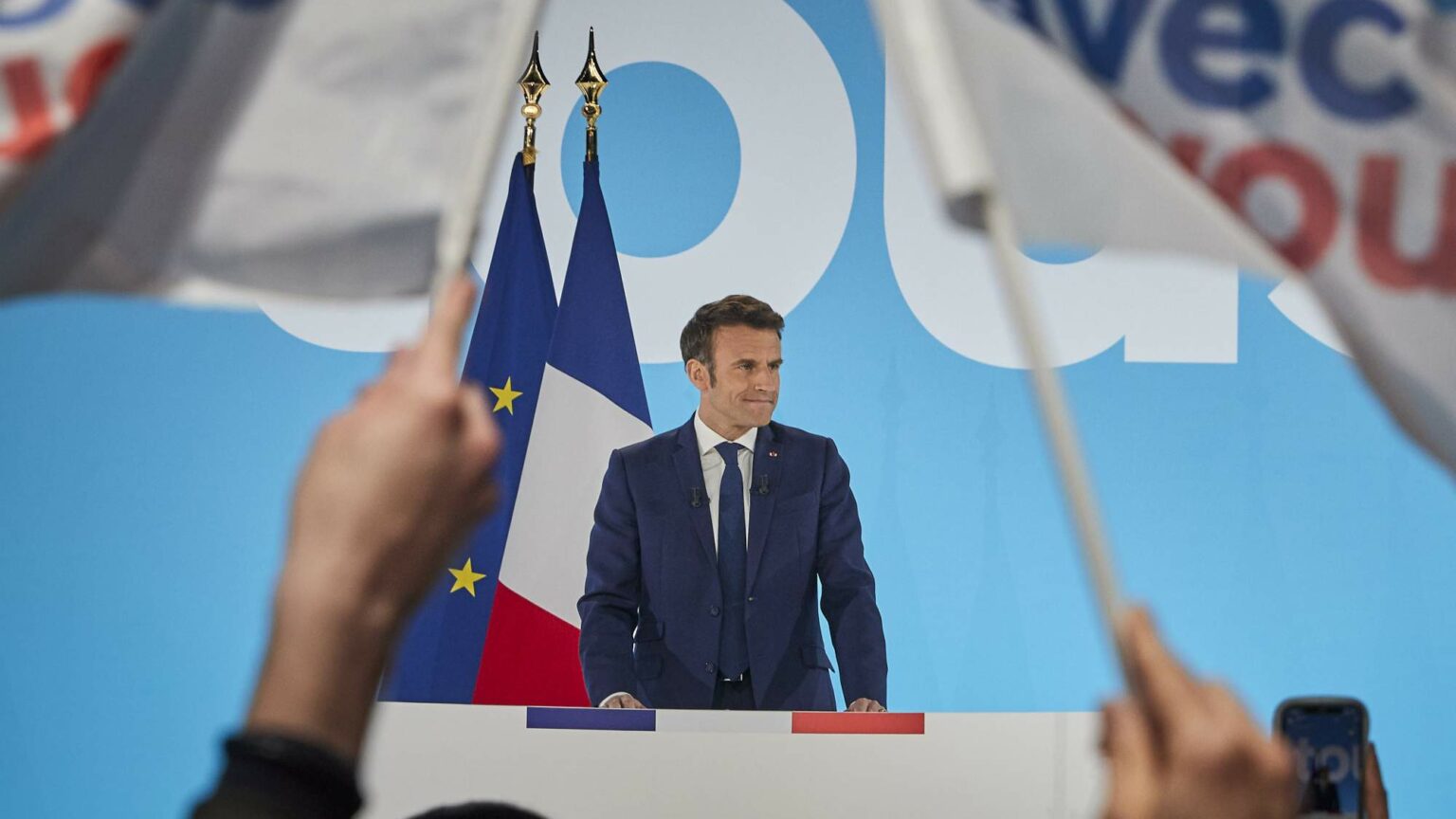 Emmanuel Macron had one job. His landslide election victory in 2017, securing the French presidency for the centrist upstart, was supposed to see off the French far right for the foreseeable future. His centrist, technocratic pro-EU politics were meant to offer a clear answer to the rise of populist and nationalist forces in Europe.
Following the first round of voting in the French presidential elections on Sunday, it's clear things haven't quite worked out that way. Yes, Macron came out on top, and he performed better than the last-minute pre-election polling had suggested. But anti-establishment parties have gained a lot of ground since 2017, too.
The hard-right Marine Le Pen will face Macron in the second round of voting for the second election in a row. She improved her first-round vote share compared to 2017. And most polling suggests that the second-round run-off will be nail-bitingly close. The potential for a Le Pen victory is within the margin of error. This is a far cry from the last election, when Macron trounced Le Pen by 66 to 34 per cent.
Macron had, until recently, expected to cruise to victory. He delayed the declaration of his candidacy until the last minute, refused to debate any other candidates before the first round, and only held his first election rally a month ago. He expected his presidency – particularly his presence on the world stage – to speak for itself. Plainly, it has not.
As well as the return of Le Pen, there has been the emergence of Éric Zemmour, a far-right TV pundit, journalist and author. Despite being by far the most talked about candidate for the past year or so, Zemmour gained just seven per cent in the first round. Still, this was a higher vote share than that achieved by Valérie Pécresse, the candidate for the centre-right Républicains – formerly the most successful party of the postwar Fifth Republic.
Similarly, of the left-wing challengers, the insurgent candidate – Jean-Luc Mélenchon – emerged on top, snapping at Le Pen's heels on 22 per cent. His performance left Anne Hidalgo, mayor of Paris and candidate of the centre-left Parti Socialiste, in the dust. Her party held the presidency as recently as 2017, but in this election she could not even muster two per cent of the vote.
All of this points to a growing anger and frustration among French voters. When polled, the vast majority say France is in decline and heading in the wrong direction. Most also feel that politicians do not speak for people 'like them'. The cost-of-living crisis has added to an already deep sense of economic insecurity, which is now starting to bite not just working-class voters, but more middle-class voters, too.
It is little wonder, then, that Sunday's first round of voting showed that a majority of voters are willing to choose some quite radical alternatives to the status quo, on the right and the left.
Others are happy to sit out the elections entirely. The rate of abstention on Sunday was the highest seen in a presidential election for 20 years. This is not a new problem. Macron's 2017 victory was undercut by the record-high number of spoiled ballots, and the parliamentary elections that followed shortly after registered a record-low turnout. In the coming second round, some voters may be less willing than last time to back Macron as the lesser of two evils.
Even if Macron wins in two weeks' time, as still seems most likely, the divisions revealed by these elections are hardly an endorsement of his rule. Many voters may grudgingly agree with his handling of various crises, from Covid to Ukraine, but enthusiasts for his programme are few and far between.
It is now crystal clear that Macron does not hold the answers to the problems facing France and Europe.
Fraser Myers is deputy editor at spiked and host of the spiked podcast. Follow him on Twitter: @FraserMyers.
To enquire about republishing spiked's content, a right to reply or to request a correction, please contact the managing editor, Viv Regan.