We need energy security – not Net Zero
The government is too beholden to green fantasies to take our energy needs seriously.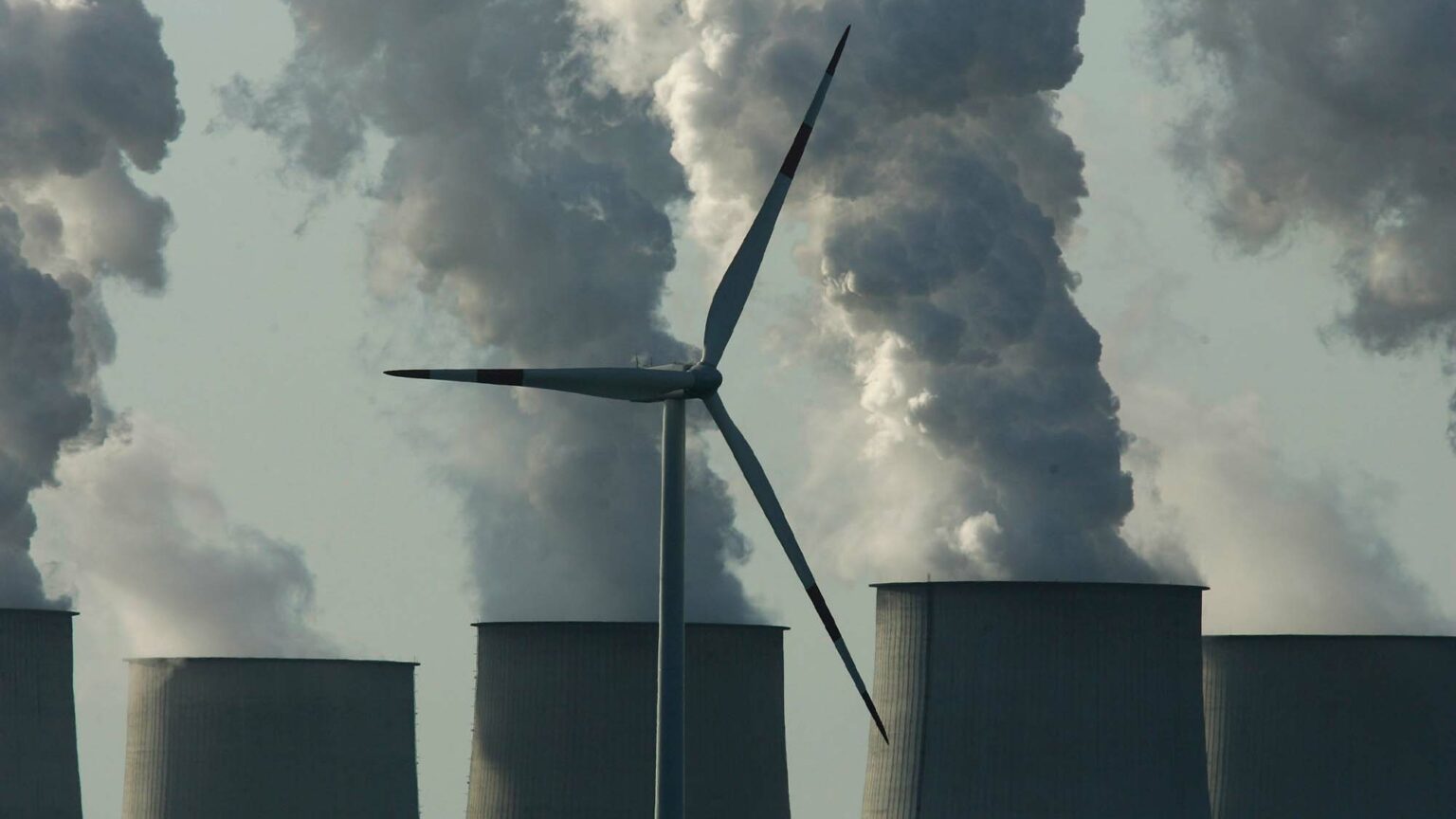 Russia's invasion of Ukraine has prompted a major rethink in the West. We have suddenly found ourselves vulnerable not just to rising prices in oil and gas, but also to inflation in other commodities – such as food and fertiliser. Of all these problems, the security of our energy supply has most exercised minds.
Last week, the EU and the US agreed to establish a joint task force on energy security. Its aim is for the US and EU to meet Net Zero objectives, and for the EU to become independent from Russian fuels. The headline promise from Washington was to send an extra 15 billion cubic metres of liquified natural gas (LNG) to the EU this year, so as to help the EU begin to replace Russian hydrocarbons with other supplies.
After many setbacks, the UK is finally set to publish its own energy-security strategy today. As we've come to expect from Boris Johnson's chaotic administration, for weeks the government has vacillated over a number of key issues. But we now know that the government wants nuclear, onshore wind, solar and hydrogen all to play a much larger role. And for the short term, new North Sea oil and gas projects are set to be given the go-ahead. The government describes its strategy as a 'major acceleration' of 'homegrown power', which will put us on a path to 'energy independence'.
The government has explicitly tied its strategy to the Ukraine crisis. Though, as it happens, Britain only relies on Russia for eight per cent of its oil and less than four per cent of its gas – unlike the EU, which, in 2020, took 37 per cent of its oil, 41 per cent of its gas and even 19 per cent of its coal from Moscow.
Even so, replacing just those small amounts of oil and gas has so far proved a challenge for the UK. Johnson didn't have much joy in persuading oil-rich Saudi Arabia to boost its supplies on his visit in March, for instance.
Where the UK has more exposure to Russia is through our diesel imports. Russia is our biggest foreign supplier, supplying 18 per cent of diesel in 2020.
For much of the commentariat the answer to our problems is simple. If we just double down on Net Zero, they say, we can end our 'addiction' to Russian fossil fuels and decarbonise our energy supply, transport and home heating all at once. And although the UK government has made concessions to open new oil and gas fields, it still sees Net Zero as key to energy security.
We have been here before. In the US there have been worries about foreign oil putting the country 'deep into the hands of Arabian and Latin American politicians' since the 1960s. Faced with the energy crisis of 1973, US president Richard Nixon promised, in a style that ought now to be familiar to everyone, 'new sources of energy which will give us the capacity to meet our needs without relying on any foreign nation'. Among other sources, he mentioned shale oil. The shale boom did eventually transform US energy production – but not until the mid-2000s.
So what's different in 2022? Net Zero advocates assure us that unlike in the 1970s oil shock the new technology is already there to take advantage of. As an article in the Atlantic argues, renewables and electric vehicles (EVs) are 'mature technologies that could be deployed immediately to cut oil demand'.
However, the same writer concedes that there's a snag there, too:
'Although pilloried as little more than a "big gas station", Russia is a major supplier of copper, platinum and other minerals needed for the energy transition. (One Russian company, for instance, produced 17 per cent of the world's Class 1 nickel, the type used in EV batteries.) Whatever their merits, the West's sanctions have sent the price of these metals soaring worldwide. Retaliatory sanctions could eventually make it impossible for American and European firms to buy these raw goods.'
In other words, the green utopia of the energy transition depends on commodities that have been just as affected as fossil fuels by the war.
What then should our energy policy be in the UK? The war has certainly woken many up to the dangers of depending on energy imports from despotic, unstable regimes – even if our direct reliance on Russia is not as bad as elsewhere.
Domestically developed energy supplies, such as nuclear power and shale gas, will take time to grow. Unfortunately, prior to the Russian invasion, the government's attitude to both had been lukewarm at best. Fracking has been suspended since 2019, and it does not play a role in the new strategy. Small modular reactors (SMRs), now set to become a 'key part of the nuclear project pipeline', have actually been on the cards since at least 2015, though none has been built yet. Neither can provide the instant fix today's energy inflation urgently demands. But there are good reasons to start developing them now for the future.
Nuclear and shale are high-tech, IT-intensive industries. The jobs attached to them will likely be well paid and secure (unlike the imagined 'green' jobs that have never materialised despite Britain's interminable succession of Green New Deals and Green Industrial Revolutions).
Shale gas might not be a panacea. It might only supply perhaps five per cent of Britain's energy needs. And Britain's geology isn't the same as America's, so we shouldn't get our hopes up too high for a fracking boom as large as theirs.
However, all the hope officialdom is placing in renewable electricity will come to nothing if it is not backed up by nuclear power and gas-fired energy, which are much more reliable. Clearly, the case for fracking and for nuclear power is overwhelming.
The problem, as the new energy announcements make clear, is that the UK is still too wedded to Net Zero dogma to put energy production first. Unless we drop the green fantasies, we will not achieve the energy security we need.
James Woudhuysen is visiting professor of forecasting and innovation at London South Bank University.
Picture by: Getty Images.
To enquire about republishing spiked's content, a right to reply or to request a correction, please contact the managing editor, Viv Regan.