The Church of England has drunk the trans Kool-Aid
There is no woke bandwagon senior clergymen will not jump on.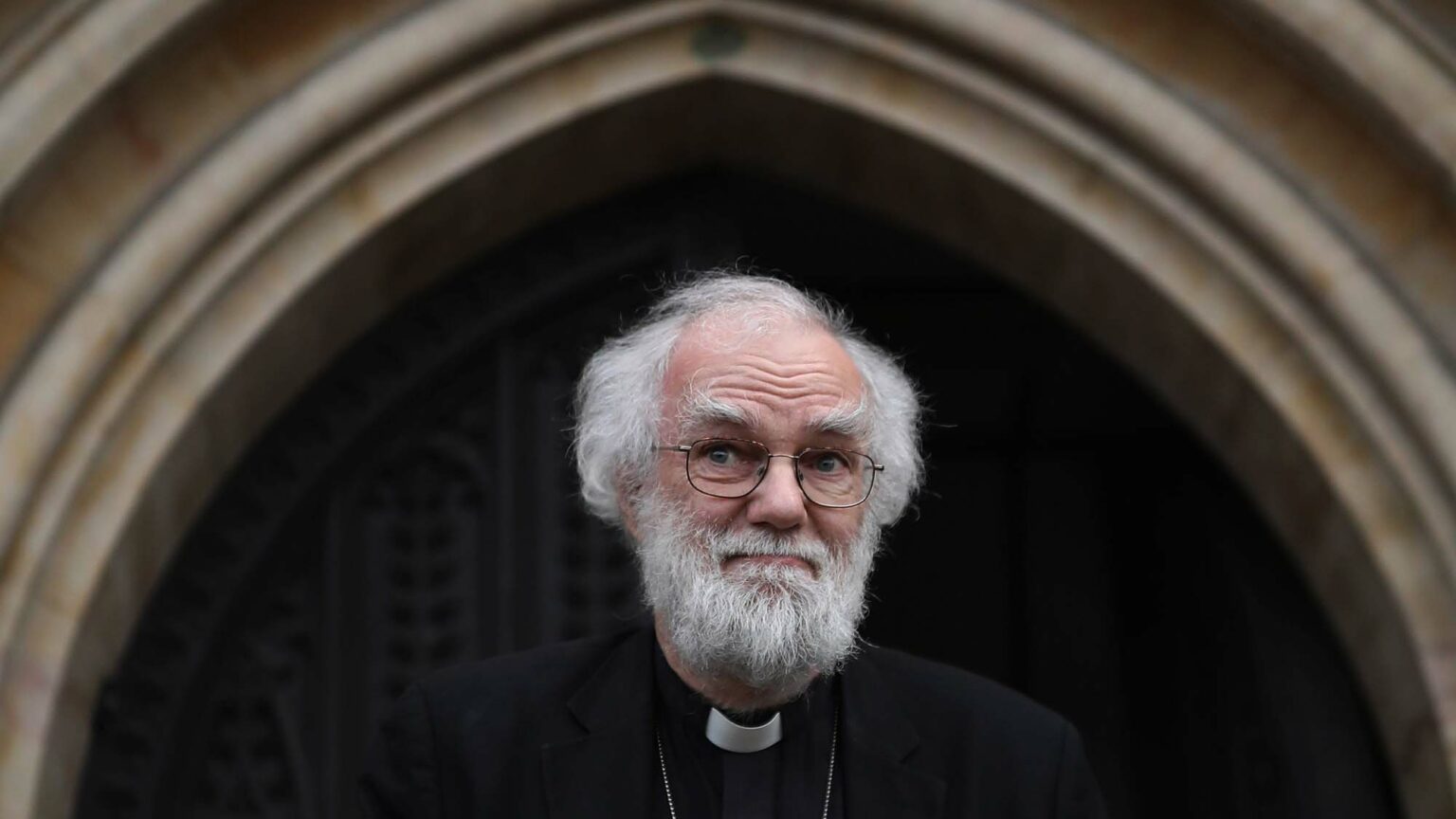 Not for the first time, Downing Street is facing the holy fury of the Church of England. Following the news that the government will no longer seek to ban trans conversion therapy, former Archbishop of Canterbury Rowan Williams has signed an open letter to the prime minister, along with other senior clergymen, condemning the u-turn.
The letter, signed by Williams, the Bishop of Buckingham, the Dean of St Paul's, the Dean of Manchester and others, describes the process of becoming transgender as 'a sacred journey of becoming whole'.
These church leaders are following the lead of the more than 100 LGBT organisations that have pulled out of the UK government's flagship LGBT conference in protest against the u-turn.
The clergy's open letter is testament to the speed with which social-justice thinking has swept through our institutions. It now pervades every inch of public life. Even once conservative religious figures seem to have lapped up this lazy progressivism.
Perhaps these governors of dwindling flocks have noticed that the only two growing religions in Britain today are Islam and progressivism. They can't preach the former, so they have dived head-first into associating themselves with the latter at every available opportunity.
The Church of England tried this back when Extinction Rebellion and Insulate Britain were the talk of the town. Remember when that tiny movement of green zealots glued themselves to motorways, preventing workers from earning a crust and supporting their families, to protest in favour of loft insulation? The public didn't like it, but the Church of England couldn't get enough. Infamously, Archbishop of Canterbury Justin Welby likened the threat of climate change to that once posed by the Nazis, which made him sound even more extreme than the gluers.
And now that another major social-justice issue is in the headlines, the Church is at it again. It is now using transgenderism in a desperate attempt to wiggle its way into relevance.
Lord Williams and Co seem to have let progressive dogma get in the way of the detail. The open letter bashes the government's decision not to ban trans conversion therapy, without showing any understanding of why this proposal is so problematic.
Concerns about the proposal were raised by a number of feminist groups and even by the Equalities and Human Rights Commission (EHRC), which is hardly a natural ally of the Conservative Party. The EHRC said that the ban could accidentally criminalise doctors and counsellors trying to support children and assess what is driving their feelings of alienation with their body – do they have gender dysphoria, or might they instead be dealing with undiagnosed anorexia or another form of bodily dissatisfaction?
What the bishops describe as a 'wrong-hearted notion of care' could in fact be the only thing that prevents a child from unnecessarily embarking on a journey of irreversible medical treatment – treatment which is often extremely harmful. Tellingly, the bishops spared no thought in their letter for all of the deeply confused children who believed they were trans and later regretted transitioning. They have paid an unimaginable personal price because they were not offered an opportunity to pause and reconsider.
Williams and Co describe trans conversion therapy as 'pressure put by one person on another to fit their expectations'. Practitioners of conversion therapy, they argue, 'attempt to induce vulnerable and isolated people to deny who they truly are'. But this is often precisely what the transgender movement does to young boys and girls who are struggling with their body image and gender expression.
Experimentation is normal during childhood and adolescence, but nowadays it is all too often considered a cry for help. Tomboyishness is no longer just tomboyishness – it is a potential indication that a girl is a boy and that medical intervention may be required. This is what the government is trying to prevent by dropping the proposed ban on trans conversion therapy.
'To be trans is to enter a sacred journey of becoming whole.' Honestly. Every time I read that sentence it sounds worse. But, ultimately, it doesn't matter what the bishops say. The concept of a 'faith leader' is fast disappearing in Britain – and no wonder. As long as senior clergymen continue to align with the most extreme tenets of social-justice ideology, their irrelevance is guaranteed.
Charlie Peters is a writer. Follow him on Twitter: @CDP1882
To enquire about republishing spiked's content, a right to reply or to request a correction, please contact the managing editor, Viv Regan.