Nuclear power is the future – let's seize it
The UK's plans for new nuclear plants need to be far more ambitious.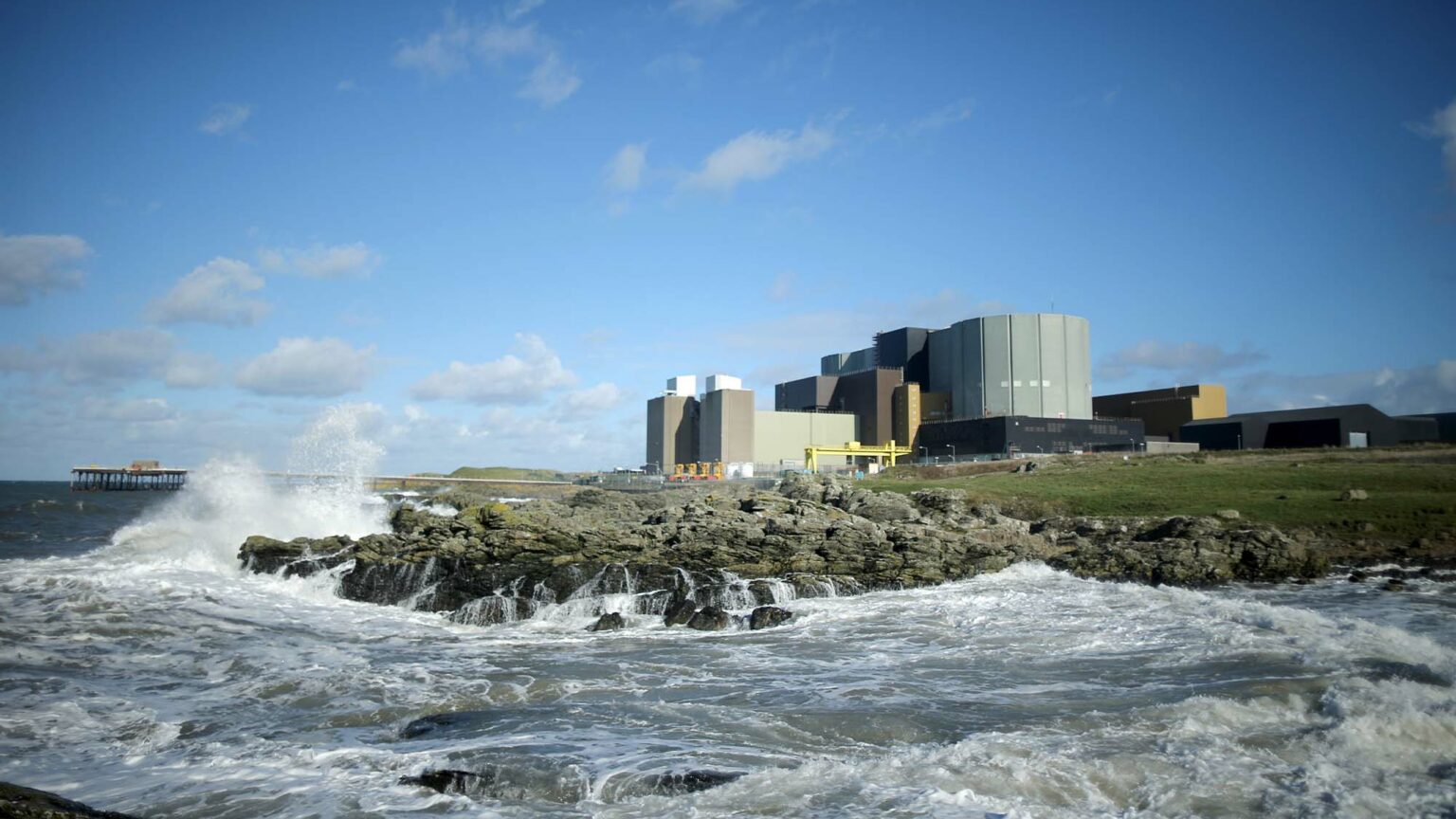 In the aftermath of Russia's invasion of Ukraine, many countries around the world have finally started to address their dependency on Russian gas. It's as if, almost overnight, politicians have woken up to the importance of energy security and resilience.
That certainly seems to be the case for the British government. Russian imports may make up less than five per cent of the UK's energy supply, but this doesn't mean that we are protected from rising energy prices – the UK is too thoroughly enmeshed in the global energy market for that. Indeed, most of the UK's electricity is still produced by burning imported fossil fuels, mainly natural gas (42 per cent in 2016), coal (nine per cent in 2016), and other fuels (3.1 per cent in 2016).
In response, the British government is now, in Boris Johnson's words, making 'a series of big new bets on nuclear power'. It wants the UK to generate 25 per cent of its electricity from nuclear power by 2050. As a result, the government is already trying to speed up planned nuclear builds, including switching to a 'regulated asset base' (RAB) model to encourage long-term investors.
The UK currently generates around 16 per cent of its power from nuclear power stations, but several reactors, built in the 1970s and 1990s, are due to close soon. New power plants are therefore needed not only to replace the old ones as soon as possible, but also, over the longer-term, to reduce our dependence on fossil fuels and to provide the nation's baseload power – the minimum amount necessary to power the electrical grid at any given time.
While both the Tories and Labour support nuclear power – with only the Green Party lobbying heavily against it, and spreading the usual misinformation – one would think that ramping up the UK's civil nuclear programme would be straightforward. But there are still political challenges to overcome.
For instance, as it stands, there is a ban on new nuclear projects in Scotland. This means that the decommissioned Hunterston B power station, which over its lifetime produced enough energy to power every home in Scotland for nearly 31 years, cannot be replaced.
There is also opposition from those who don't want to live next door to new power plants. This goes for solar as much as nuclear power. In England, a local Green Party councillor opposed the proposed Mallard Pass Solar Farm in Rutland, because he deemed it much too big, covering an area equivalent to 1,400 football pitches. As it stands, however, research shows that nuclear power plants require the least amount of land out of all clean-energy sources.
British people may not want to live next door to a solar farm or a nuclear power plant, but if we want our lights to stay on then we need to meet our energy needs somehow. At the moment we currently export the cost of our NIMBYism abroad – for instance, by importing coal from coal-fired power stations that people in other countries have to live next to. As we begin to electrify everything (heat pumps, electric vehicles, etc), we are going to need more electricity rather than less. It is imperative that this electricity comes from clean sources, and it makes sense to build more at home.
Other governments have also woken up to the necessity of generating clean energy domestically.
Belgium had planned to phase out its seven nuclear power plants – which generated about half of its electricity – by 2025. But following Russia's invasion of Ukraine, and the huge rise in energy prices, Belgium has already delayed phasing out two of its seven nuclear reactors for 10 years.
South Korea has 24 nuclear reactors, which provide around a third of South Korea's electricity. The government had planned to phase out nuclear energy, but the new president, elected this month, has already pledged to scrap this policy, and continue with nuclear energy.
This month, the Czech Republic launched a tender to build a new reactor – 'to take another step for the Czech Republic to become energy self-sufficient', as prime minister Petr Fiala put it. Fiala also said that more nuclear projects will follow.
And, at the start of this year, French president Emmanuel Macron announced that France was building up to 14 new nuclear reactors.
Not all nations are opting for nuclear, however. Germany is choosing to build a new gas terminal and strike deals with Qatar for more gas, rather than extend the life span of its nuclear plants (all of which are still being phased out). Indeed, Germany has had to import coal, and even nuclear energy from France, to fill the energy shortfall this nuclear phase-out has caused.
So what should the UK do? I would argue that Johnson should be much more ambitious. The government should be aiming for the UK to obtain far more than 25 per cent of its electricity from nuclear power by 2050. France, for instance, has generated over 70 per cent of its electricity from nuclear power for decades. A similar target for the UK would meet our energy needs and help to tackle climate change.
It is important that the UK gets the specifics right, too. The government is in discussions with US nuclear company Westinghouse about building UK reactors, but since EPRs (European pressurised reactors) are already being built in Britain (at Hinkley Point C), it makes sense to build more of those rather than Westinghouse's version of the pressurised reactor. After all, standardisation has been found to reduce cost and build time, whereas investing in different designs is likely to lead to longer build times.
Although the UK government's main motivation right now might be energy security, more nuclear power will lead to lower greenhouse-gas emissions and decreased air pollution, too. Either way, nuclear power increasingly looks, once again, like the energy source of the future.
Zion Lights is the founder of pro-nuclear campaign group Emergency Reactor, an environmentalist and a former spokesperson for Extinction Rebellion.
To enquire about republishing spiked's content, a right to reply or to request a correction, please contact the managing editor, Viv Regan.