Rishi Sunak cannot be serious
It will take more than wishful thinking to stop this squeeze in living standards.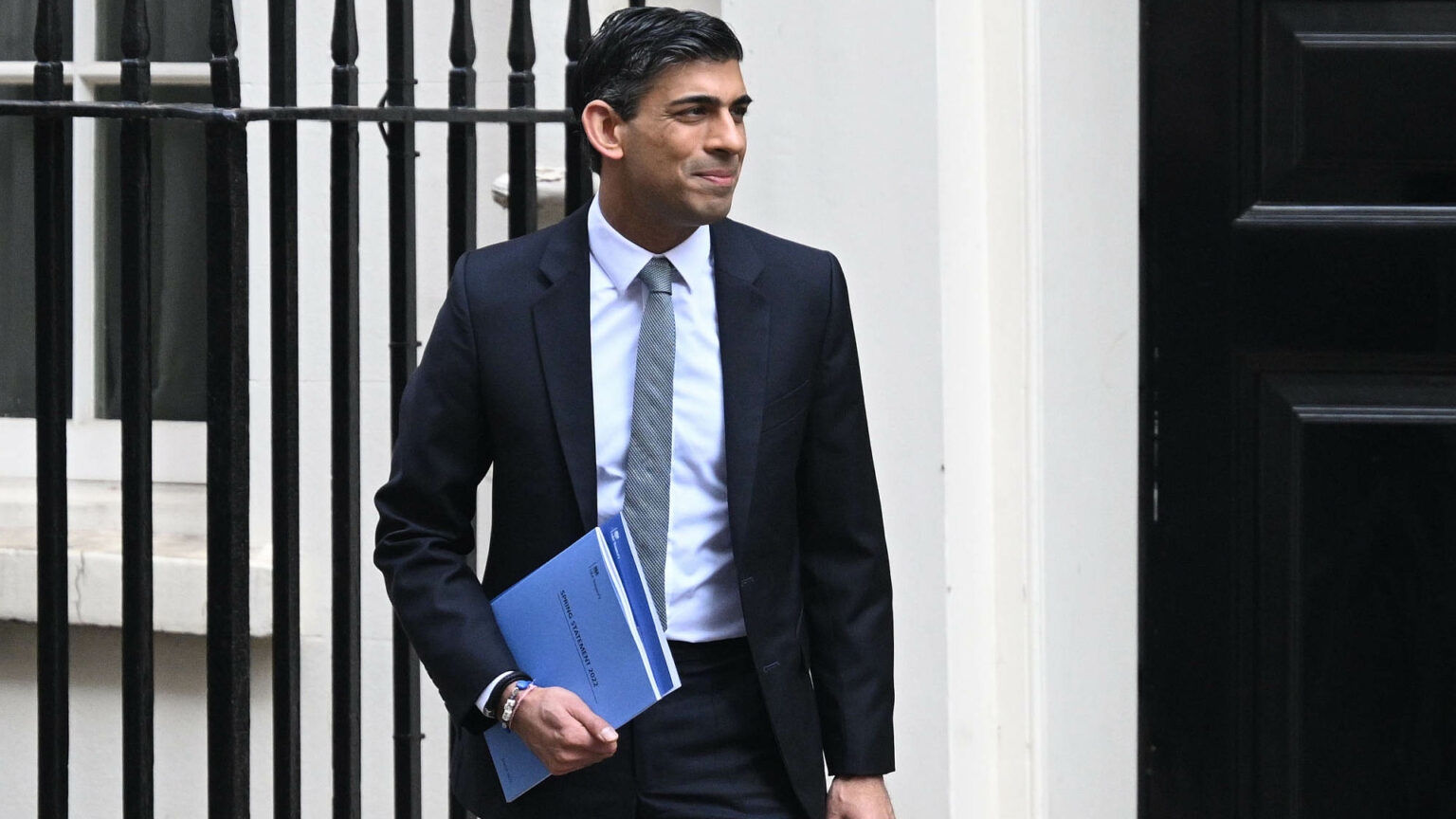 Delivering the last budget, in Autumn 2021, chancellor Rishi Sunak promised an 'economy fit for an age of optimism'. Inflation was an issue, he said, but such problems were just the growing pains en route to the 'high-skill, high-wage economy' that was well within reach. 'Let there be no doubt – our plan is working', he proclaimed to rapturous applause in the House of Commons.
Fast forward to today's Spring Statement, and it's clear things have not exactly gone to plan. The UK economy is in very serious trouble. Inflation is starting to bite – hard. The headline rate of consumer-price rises – 6.2 per cent in February, we learned today – really does not do justice to the severe squeeze most ordinary people are facing, and the toll this will take on the broader economy.
Energy costs in particular have soared – the average fuel bill is increasing by £693 this year or 54 per cent, to almost £2,000. By October, when the energy price cap is due to increase again, annual bills could reach £3,000 or even £4,000.
As earnings fail to keep pace with soaring prices, the Office for Budget Responsibility (OBR) expects living standards to fall at the fastest pace since records began in the 1950s. And it is likely to take until at least 2024-25 for inflation-adjusted earnings to recover to pre-pandemic levels.
Such a squeeze on disposable income means lower levels of consumer spending, which leads to reduced economic growth overall. And so growth forecasts for 2022 have been downgraded from six per cent (as predicted in October) to 3.8 per cent. It is grim news all round.
Faced with this catastrophe, what did Sunak have up his sleeve? Not very much. Much of his mini-budget was devoted to tinkering with a few tax rates. The headline giveaways were a cut in fuel duty, a rise in the threshold at which you have to pay National Insurance, and a 1p income-tax cut in, er, 2024.
Nothing of what Sunak offered was commensurate with the difficulties facing households and the economy right now – nor with the challenge of revitalising our economy.
Sunak is also in denial about the role the UK government has played in so many of these problems. Covid was mentioned as a 'global factor' keeping the price of goods and energy high, but the 18-month, government-enforced shutdown of the economy, which led to the worst recession since the 18th century, seems to have quickly faded from memory (lest we forget: England's social-distancing restrictions did not end until July 2021, eight months into the vaccination rollout). The government can claim some credit for keeping businesses and incomes on life support during this crisis – it really could have been much more painful without the state's unprecedented bailouts. But the economic scars of this period have never truly been reckoned with.
And when it comes to energy, the biggest pressure on most households and businesses right now, what has been the government's flagship policy? Net Zero. The clear priority has been to decarbonise our energy sources, not to ensure security of supply, let alone plan for the kind of energy abundance that might substantially reduce costs and raise productivity in the future.
Much like the chancellor's autumn budget, the COP26 climate gabfest in Glasgow now feels like it took place in a different century. UK ministers patted themselves on the back for their efforts to rid the world of cheap energy sources and to starve fossil-fuel companies of investment. The UK still maintains an absurd ban on exploiting its own plentiful reserves of shale gas, even in the face of this energy crunch. Sure, the spike in energy prices is a global problem, and is certainly made worse by Russia's invasion of Ukraine, but the UK government has acted more like saboteurs than responsible stewards of our energy supplies. When the shock came, we could not withstand it.
Above all, the chancellor is still failing to reckon with the much deeper underlying frailties of the British economy. He still claims that our economy is strong, and that it is merely facing temporary setbacks. In truth, it is anything but. Low productivity, low investment and low wages have plagued the UK economy for far too long. And these problems will not be fixed by tinkering with tax rates.
Picture by: Getty Images.
To enquire about republishing spiked's content, a right to reply or to request a correction, please contact the managing editor, Viv Regan.