The dystopian world of parenting experts
Jessamine Chan's The School for Good Mothers offers a chilling glimpse into the future.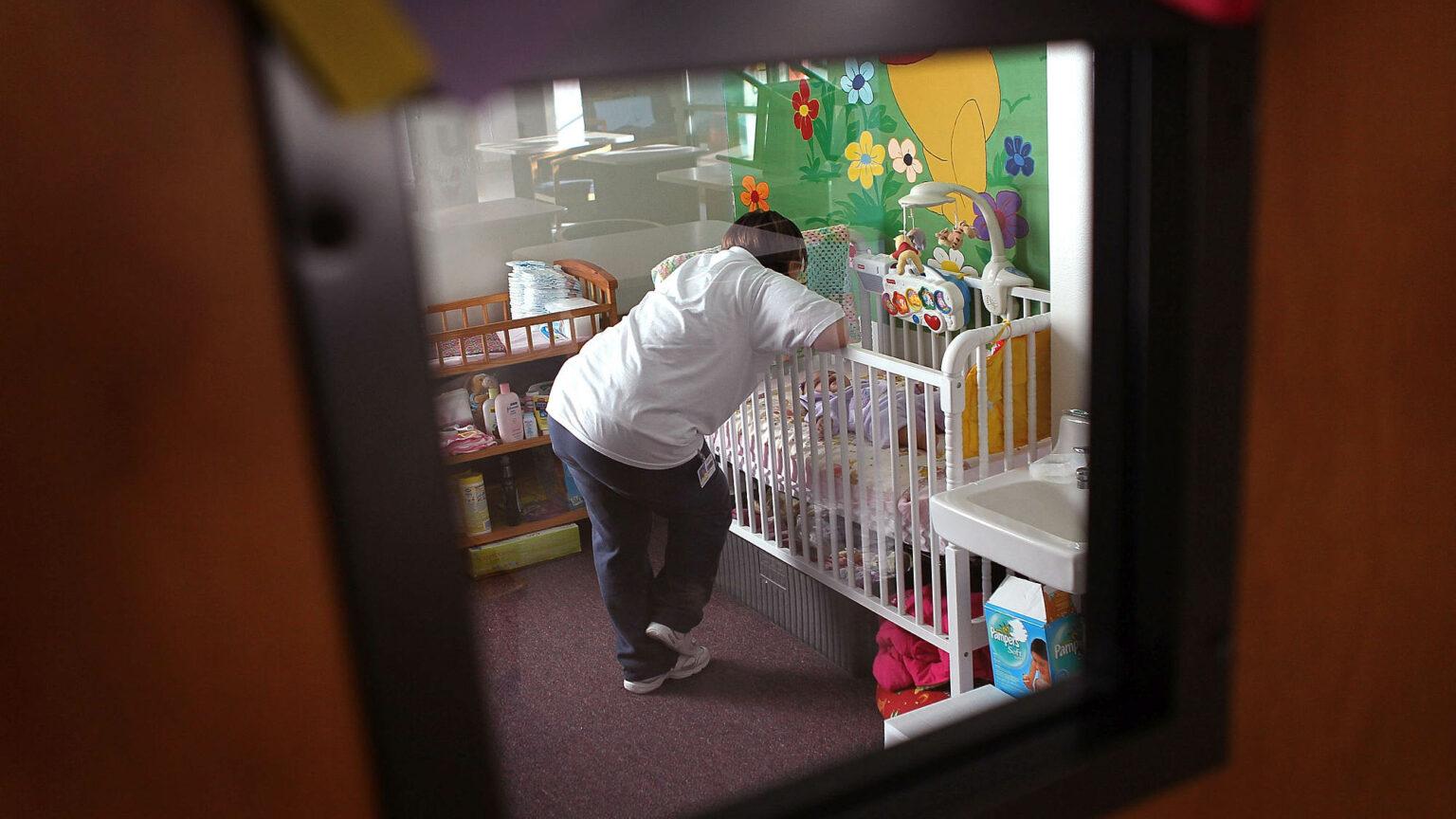 It is almost impossible for any parent today not to acquire some knowledge of research into child development. There are entire books devoted to marrying the latest research to practical advice for parents, such as Nurtureshock, by Po Bronson and Ashley Merryman, Grit by Angela Duckworth, or Mindset by Carol Dweck. Early-childhood programmes aim to use the 'unique window of opportunity' between a woman's pregnancy and her child's second birthday to 'build healthier and more prosperous futures'. And poor parents in Detroit even wear special 'word pedometers' to help close the so-called word-gap – that is, the difference between the number of words poor children hear at home compared to the much higher number heard by children in affluent homes.
Now imagine if all this information was distilled into an intense education programme for parents, run by social engineers whose credo is 'fix the home, fix society'. This is the basic premise of Jessamine Chan's dark new novel, The School for Good Mothers.
Frida Lui is a struggling single mother who makes a big mistake. One very bad day, she leaves her young daughter, Harriet, home alone, propped up in her exersaucer while she drives to her office to pick up a file. Exhausted and distracted, one hour turns to two until she receives a phone call. Someone has heard Harriet's cries and called the police.
The story is distressing but not unfamiliar. Real-life mothers occasionally even make the news for similar lapses in judgement. There was the mother who let her child wait in the park while she worked a shift at McDonald's; or the mother who left her children in a parked car while she ran into a shop. But there are also the quiet transgressions that all parents commit in secret: leaving the baby to nap in the bouncy seat or highchair in defiance of the tag's warning, 'Never leave your child unattended'; failing to keep track of screen time; all the times, in fact, we ignored the official line and used our own judgement.
Frida's mistake is indefensible, but not completely incomprehensible to readers who have also transgressed. Her situation is all the more humiliating because her mistake opens her home to scrutiny. In an instant everything about her relationship with her child is laid bare, reduced to a snapshot of a messy apartment with an empty refrigerator. Frida is unwashed, sleep-deprived and struggling to keep her job. She is alone after her husband, Gust, moved out when Harriet was three months old to be with Susanna, a beautiful, 20-something nutritionist whose perfect makeup, cinnamon curls and lithe body are all Frida is not. She is the only daughter of Chinese immigrants who only see their granddaughter on Zoom. She has a failed marriage, a dead-end job, and now, waiting in the police station for Child Protective Services (CPS), she is utterly humiliated.
It is then that things begin to come off the rails. Frida's lawyer warns her that CPS has changed. A child has died under its watch and now the governor of Pennsylvania says there's no margin for error. New rules are being implemented. 'There will be "streamlining", "transparency" and "accountability".' She learns that Harriet will live with Gust and Susanna, and visits will be supervised until a judge rules on her case. It is distressing but presented in the novel as perhaps just sensible due diligence. It is comprehensible, at least until the men from CPS arrive at Frida's apartment to install surveillance cameras.
The cameras, in every room except the bathroom, are there to help CPS to 'analyse her feelings'. Its report will weigh on the judge's decision in her case. Frida is afraid to object, vowing to show the authorities what they want to see. She attends court-ordered therapy and stumbles through two awkward supervised visits. She cleans her apartment, stocks her fridge with wholesome food. She stays off the internet. She spends hours hiding in her bathroom trying to find ways to demonstrate her fitness for the cameras.
But Frida is caught in quicksand, and the harder she tries to escape, the faster she is sucked down. 'We're going to fix you, Ms Lui.' Frida has not only failed all the tests – all her attempts to do the right thing have rebounded on her. Her apartment is too clean, her absence from the internet, abnormal. The judge offers her an opportunity. She can spend a year in a new residential rehabilitation programme where she will learn to be a better mother, and if she can demonstrate her capacity for 'genuine maternal feeling and attachment' and show she can be trusted, she will be reunited with Harriet. If not, her parental rights will be terminated and she will not be allowed to contact Harriet again. Instead, she will be added to the Negative Parenting Registry, and her status as a bad parent will be revealed when renting or buying a home, applying for credit and on all official documentation. If she should move, the registry will alert the community that a bad parent has moved into the neighbourhood. Frida accepts, and then the nightmare begins in earnest.
The 'school' is a prison in all but name. Here mothers don oversized blue jumpsuits and clunky boots. Their offences range from allowing their child to play unattended in the backyard to starving their children and imprisoning them under the floor. The mothers are issued with realistic dolls that will stand in for their children. Technicians in pink lab coats time their hugs, and count the words they use. They are 'the lucky ones' they are told. No outdated parenting classes or abstract methodologies for them. Bad parents are transformed from the inside out. They will learn the right instincts, learn the right feelings. They will learn to make 'split-second, safe, nurturing, loving decisions'. They will learn to see themselves as they really are – narcissists who are a danger to their children. But with the help of expert instructors, circle time and therapy they will become proficient at parenting, safe to re-enter society and see their children again – if they survive the year. Freda thinks of Harriet as she joins in chanting the camp's credo, 'I am a bad mother but I am learning to be good'.
Frida's journey through a re-education camp of parents is, like all good dystopian fiction, familiar. Chan simply extrapolates from a culture of raising children that values expertise over love and is far too deterministic to countenance redemption. Part science fiction, part incarceration narrative and part Cultural Revolution memoir, it is as gripping as it is terrifying – and for mothers struggling to 'do the right thing', all too believable.
Nancy McDermott is a writer based in New York. Her new book, The Problem with Parenting: How Raising Children Is Changing Across America, is published by Praeger. (Buy this book from Amazon(UK).)
The School for Good Mothers, by Jessamine Chan, is published by Simon & Schuster. (Order this book here.).
To enquire about republishing spiked's content, a right to reply or to request a correction, please contact the managing editor, Viv Regan.