Putin's 'useful idiots' have a right to free speech, too
Nadhim Zahawi's promise to 'crack down' on 'pro-Putin' academics is dangerously illiberal.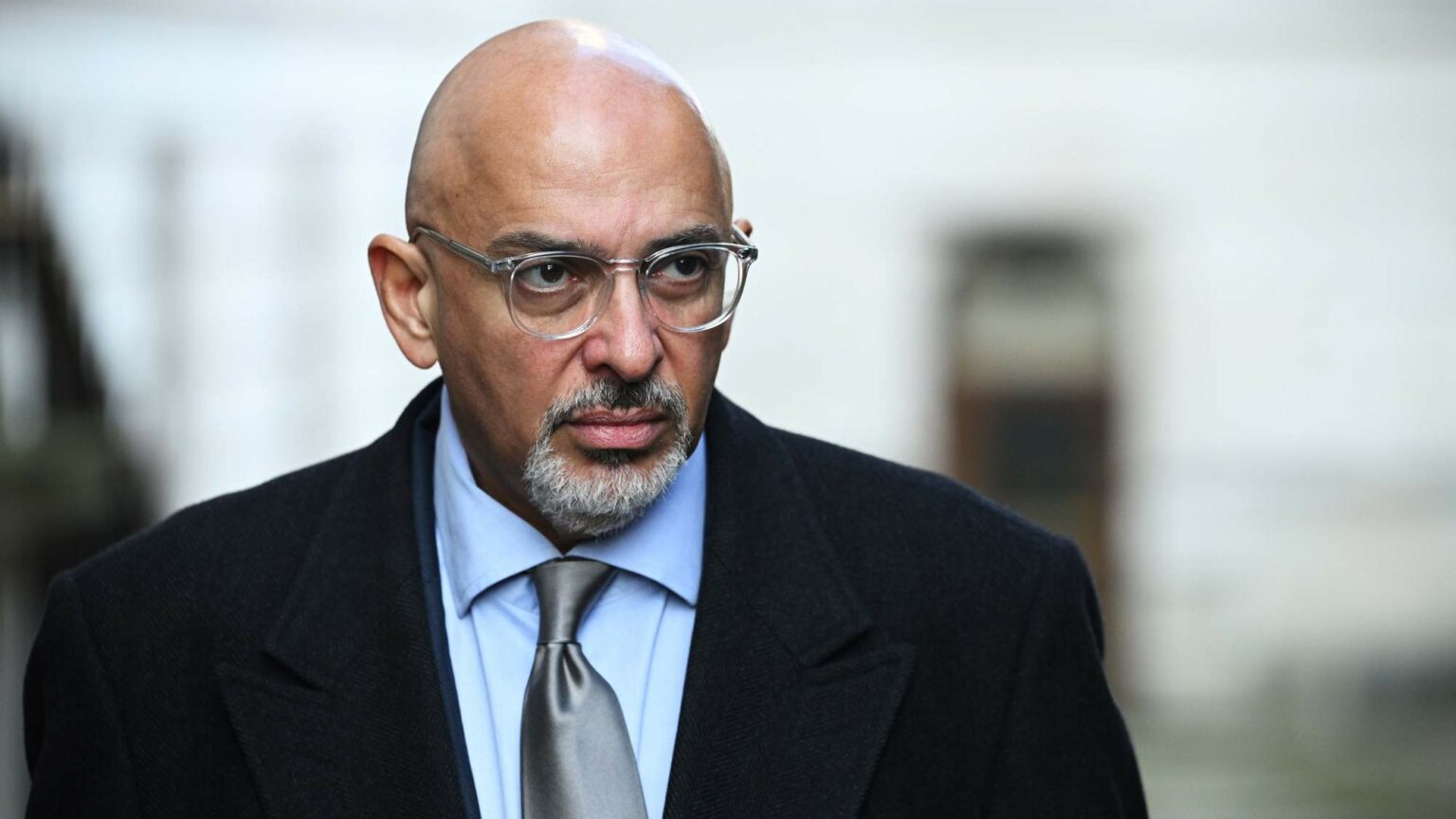 The outbreak of a war that threatens global security has certainly brought out intolerant attitudes among our elites. This week it was the turn of the secretary of state for education, Nadhim Zahawi, to play the role of chief censor. He pledged to 'crack down' on academics who fail to toe the official UK line on Russia's invasion of Ukraine.
Speaking in the House of Commons on Monday, Zahawi claimed that some academics, by questioning the mainstream narrative on the war in Ukraine, are acting as 'useful idiots for President Putin's atrocities'.
'Putin and his cronies are a malign influence on anyone in this country buying their false narrative', he continued: 'I repeat – it is a false and dangerous narrative and we will crack down on it hard.'
The clear implication of Zahawi's statement is that there is no place on university campuses for dissident views on the war in the Ukraine – that the freedom of speech of those Zahawi brands 'useful idiots' should be suspended.
In some ways, Zahawi is unwittingly aping Putin here. After all, the Russian president also believes that the war is not up for debate and that anyone who questions the Kremlin's version of events should be punished. Zahawi is no Putin of course. And no one is talking of locking academics up. But by pursuing such an illiberal approach, Zahawi is still treating fundamental freedoms with disdain.
This is a dangerous moment for free speech. It is precisely in times of crisis and conflict, when the stakes are so high, that a society's commitment to freedom in all its forms will be tested. That's why, if we're serious about upholding the values of a free democratic society, we have to defend the right of citizens – academics included – to question the official narrative of Russia's invasion of Ukraine.
But there is another reason why Zahawi's attack on dissenting academics is so dangerous. By threatening to censor the views of lecturers, he further legitimises the cancel culture already prevalent on campus.
Of course, universities pay lip service to academic freedom and free speech. But in practice, these principles have largely been eviscerated by many of those who inhabit the university today. At times, it can even seem as if campuses are less hospitable to the ideals of freedom, tolerance and debate than the world at large.
Indeed, the 21st-century university is a hyper-regulated environment. Rules of conduct now govern many aspects of university life, from individual behaviour to interpersonal relations. Academics are frequently exhorted to 'mind their words' and adhere to university guidelines on the use of language. Universities demand a level of intellectual and behavioural conformism usually associated with closed-minded authoritarian institutions.
In the past, religious and political bodies also tried to restrict and control university life. But today's cancel culture is different. It doesn't emanate from outside the academy, but from within. And now it looks like the intolerant impulses already prevalent on campus are to be boosted by an officious politician determined to crack down on dissent.
Academic life has already been distorted by internally driven speech codes, trigger warnings and censorship. And sadly, many members of the academic community also now practise self-censorship. Zahawi's attack on 'useful idiots' will not only make this situation worse – it may also provide an official warrant for the practice of cancelling.
The targeting of a few academics during a dangerous war is not trivial. It represents yet another assault on freedom of speech. Zahawi is almost doing Putin's job for him – he is undermining one of the foundational principles of democratic life in the West.
Frank Furedi's 100 Years of Identity Crisis: Culture War over Socialisation is published by De Gruyter.
To enquire about republishing spiked's content, a right to reply or to request a correction, please contact the managing editor, Viv Regan.