Don't dish it out if you can't take it
Laurie Penny has not reacted well to the skewering of Their latest tome.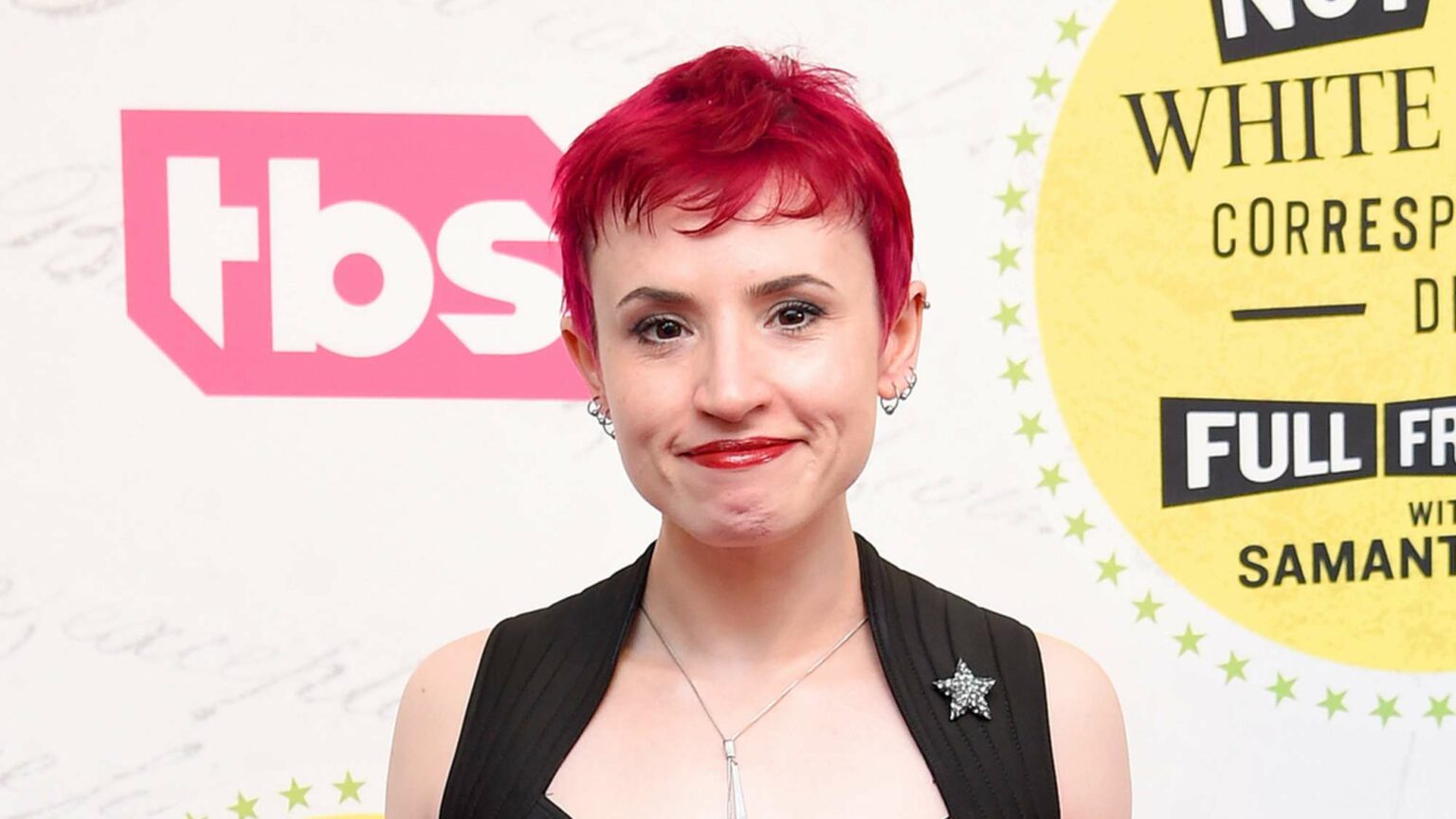 It was Iris Murdoch who said 'a bad book review is even less important than whether it is raining in Patagonia', and as someone who has had loads, I'd be inclined to agree – I don't recall a bad review ever even putting me off my feed for a few hours, let alone causing me to have the ab-dabs.
I first became aware of Laurie Penny (who identifies as non-binary) when, in 2011, 'They' called me 'clod-headed', a 'rentagob' and 'bonkers' for admiring Israel. At the time, I no doubt chuckled and bounced out to a watering hole, as is my wont. But in the light of recent trends, I'm reviewing the situation, especially the 'bonkers' bit. Were They neuro-diverse-shaming me? And didn't They know that Their words were Literally Violence?
A decade has passed and Penny has since moved to Los Angeles to a plum job writing for HBO and Netflix. Who could possibly have any beef (hope that's not cow-shaming) with our humble heroine? Well, quite a lot of people, as the recent publication and subsequent mastication of her latest book, Sexual Revolution, showed. The reviews were gloriously brutal, almost making up for the crimes against our mother tongue (sorry, chest-feeding / birthing-parent tongue) that Penny inevitably commits with each ponderous new tome. Even that notoriously right-wing rag, the Guardian, said of Sexual Revolution: 'This isn't feminism. This is a swizz.'
Penny was unusually quiet for a few weeks, but one sensed a brooding presence in the Sulking Corner of social media. Then at the weekend, there was a sumptuous smorgasbord of self-pity from Them on Twitter:
'I did my best stiff upper lip for a few days, buried myself in work as I always do… after 12 years of relentless trolling I was having rolling panic attacks, [was] bone-tired, confused and constantly cold… Thought I had Covid. Nope, just CPTSD [Complex PTSD]… I still don't know how [I] managed not to miss a single day in the writers-room-I-can't-talk-about-because-NDAs… In hindsight, I'm slightly impressed with myself.'
And the reason for this fainting fit? Those book reviews, of course!
'Last month a book I poured my heart and brain into came out… Some transphobes and angry faux-liberals in the British press went on the attack in a coordinated, vicious way… Apparently it's considered unprofessional to respond to reviews. But in this case, those involved in the hit-job are the ones who behaved unprofessionally… They knew exactly what they were doing, and frankly they ought to be ashamed of themselves.'
They weren't, though. Especially the veteran feminist activist Julie Bindel, who reviewed Penny's book for the Critic. Splendidness commenced as Bindel tweeted: 'I am on a train, and have just diagnosed myself with Complex PTSD because a fella has just opened a packet of cheesy Wotsits. I should be cured by the time I reach Darlington (unless some homophobe reviews this tweet and says it's crap in which case I will be [sectioned] by York).'
It's always thrilling when The Queen shows up. None other than JK Rowling herself responded with 'Thoughts and prayers, Julie'. When Penny pouted, 'I'm the person whose mental-health history is being mocked in this tweet… I hope you don't think it's okay to shame people like this', Rowling delivered the knock-out verbal punch (trigger warning):
'Laurie, you've been flinging terms like "fascist" and "transphobe" against women who disagree with you for a very long time. I don't recall you showing the slightest empathy for other women's trauma while you dismissed their, in my view, reasonable and rational concerns… You claim to be suffering PTSD because of *bad book reviews*… If they cause you equivalent trauma to being bombed out of your house or witnessing the murder of loved ones, maybe find a job where dishing it out, but not being able to take it, is a key requirement.'
Having dished it out loads during my long, louche career, I've made a point of never bleating when I have to take it. When both my book contract and newspaper column were cancelled a few years back, I pranced merrily on. But then, as someone who made it against all odds – it's fair to say that only a handful of women from working-class backgrounds ever make a living as writers in any generation – my sense of myself does not depend on the validation of others.
This episode is not just a couple of media types squabbling – it's class war by another route. As Brendan O'Neill wrote on spiked last month in his review of Penny's book: 'Is anyone else sick and tired of public life being dominated by the neuroses of the upper middle classes? The petty concerns of the self-pitying rich have colonised politics, culture and the media.' When you consider yourself left-wing but the Marxists over at Counterfire say of your book, 'The non-existence of class in Penny's worldview renders the central argument about work particularly incoherent', you just might want to check your compass.
But They won't. Their politics are strikingly personal – bourgeois individualist, even. When a monument to women who fought in the Second World War was vandalised in 2015, They said it was fine. Their grandma fought in the war, and They honoured her memory by 'staying angry' – so that's okay then, sod the rest of you and your grandmas!
Penny also squeals about Western sexism while giving Islamism a hall pass. They once wore a hijab and gushed about how great it felt, while Their opinion on the 2015 Paris massacre was, 'Racist trolling is not heroism. Je Ne Suis Pas Charlie.'
You'd think the war in Ukraine might have given such alleged empaths a moment's pause in their navel-gazing and belly-aching, but it's business as usual. I've been suspended from Twitter after saying that unarmed Ukrainians facing down Russian tanks are braver than men who dress up as women. However, I will scatter my pearls before the whiny non-binary and warn Them that the reviews can only get worse.
Last year, Penny caused revulsion among actual feminists when commenting on an incident in a California spa, when a woman complained that her young daughter shouldn't have to share the female-only section of the spa with naked men who identified as women. Penny said that the child should not 'stare at other people's genitals without their permission, because it's rude'. So that's my advice to Them, on how to deal with negative critical reaction to Their ever-deteriorating work: 'If you don't like it, don't look.'
Julie Burchill is a spiked columnist. Her book, Welcome To The Woke Trials: How #Identity Killed Progressive Politics, is published Academica Press.
To enquire about republishing spiked's content, a right to reply or to request a correction, please contact the managing editor, Viv Regan.