The SNP's Gender Recognition Bill is a threat to women
The Scottish government wants to make it easier to change gender – regardless of the consequences.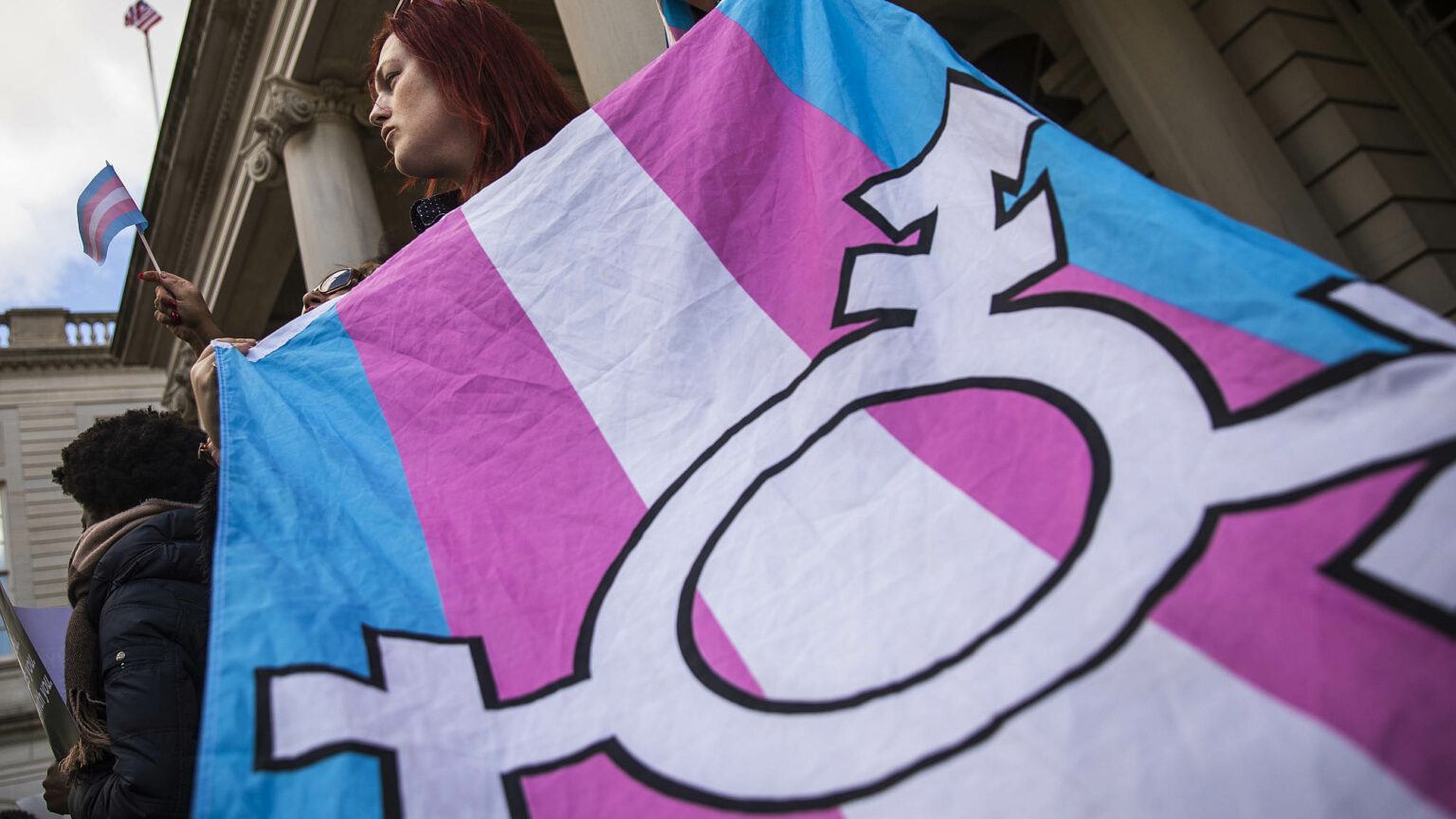 The Scottish government published its Gender Recognition Reform (Scotland) Bill last week. This bill will make it easier for adults in Scotland to change their legal gender, even lowering the age – from 18 to 16 – at which they will be able to do so.
After listening to Scotland's social-justice secretary, Shona Robison, introduce the bill on Thursday, an important question was left hanging in my head – is the minister just a bit dim or is she being disingenuous? On reflection, she may be both.
Robison explained that the bill 'just simplifies a process that has been in existence for 18 years', and reassured listeners that it would have no impact on other groups. She made no reference to the rising number of young de-transitioners – that is, those young people who believed themselves to be the opposite sex as teenagers, sometimes undergoing medical procedures, only to experience regret and often infertility as adults. And she dismissed as unfounded warnings from women's groups about dangerous men exploiting the process to abuse women.
Robison even ignored a formal letter from the Equality and Human Rights Commission (EHRC) which cautioned against a legal change without further consideration, and argued that the current system offers 'the correct balanced legal framework that protects everyone'.
At present, just as in the rest of the UK, Scottish applicants seeking to change 'legal gender' must have a medical diagnosis of gender dysphoria, and be able to show that they've lived as 'their acquired gender for two years', before a panel decides whether to grant a gender recognition certificate (GRC).
The aim of Robison's bill is to simplify this process. Reforms introduced in Scotland mean that those applying for a GRC will no longer need a medical diagnosis of gender dysphoria. Instead, after a minimum of three months, with an additional three-month reflection period, anyone aged 16 or over wishing to change his or her legal gender would be able to make a statutory declaration to Scotland's registrar general and receive a GRC without further question. In other words, in Scotland, your legal gender will become a matter of what is often called 'self-identification'.
In a speech more befitting a nursery helper than a politician, Robison emphasised the importance of maintaining a 'respectful tone' when she introduced the legislation. Oozing sympathy for those apparently paranoid fools who fear a simplified process might be used by predatory men, she said that 'there is no evidence that predatory and abusive men have ever had to pretend to be anything else to carry out abusive and predatory behaviour'. It should be noted that she made this comment almost exactly a year after Wayne Couzens pretended to arrest Sarah Everard for a breach of Covid regulations before raping and murdering her.
And it is not fear-mongering or unfair to seek to understand the reasons why some men in particular identify as the opposite sex. In 2018 Cambridge University Press published research which revealed some of the reasons why GPs have refused to refer patients claiming to be trans to a gender-identity clinic. These included: 'Being homosexual but not having gender-identity disorder; having an autism-spectrum disorder with a significant degree of impairment such that the real-life experience criterion was not met; and seeking gender reassignment to facilitate or normalise paedophilia.' The researchers further note that 'this latter small group described gender reassignment as a means by which to increase their intimate contact with children, which they viewed to be more socially acceptable in a female role'.
In her speech, Robison blithely referred to Ireland as somewhere that introduced gender self-identification without any problems. She neglected to mention the women in Ireland who are today locked up in prisons with male sex offenders. Of particular note in this regard is Barbie Kardashian, a young trans-identified male so dangerous he ripped the eye-lids from his social worker. Thanks to Ireland's simplified system of obtaining a GRC, Barbie Kardashian is legally female.
For the minister to dismiss such cases as politically inconvenient is not just dangerous, it's also a dereliction of duty. Instances like that of Barbie Kardashian are rare, but it is fair to ask how many such offenders should be permitted to change their legal gender before we recognise that there is a problem. It may be true that some of those applying for GRCs feel that two years is a long time to wait, and that the process of obtaining a medical diagnosis is demeaning. But to remove those most basic safeguards is to open the door to predators. And once legislation is passed in Scotland, and potentially Wales, a brisk trade in GRC tourism from England will no doubt develop. As a spokesperson for For Women Scotland put it, 'that [the GRA] will be abused is inevitable and it is to Scotland's shame that the safeguarding of vulnerable women is so low on its priorities'.
How people chose to identify, what names they choose and what clothes they wear is up to them. No one should be harassed or at risk of losing employment because of his or her identity. Nevertheless, identity is a personal matter, and neither wider society nor the law should be used to validate an individual's sense of self. Rather than reforming the Gender Recognition Act, as Robison and her allies in Scotland are proposing, perhaps it's time to scrap it instead.
Jo Bartosch is a journalist campaigning for the rights of women and girls.
Picture by: Getty Images.
To enquire about republishing spiked's content, a right to reply or to request a correction, please contact the managing editor, Viv Regan.