A new era for Germany?
Olaf Scholz has turned all the old certainties of foreign policy on their head.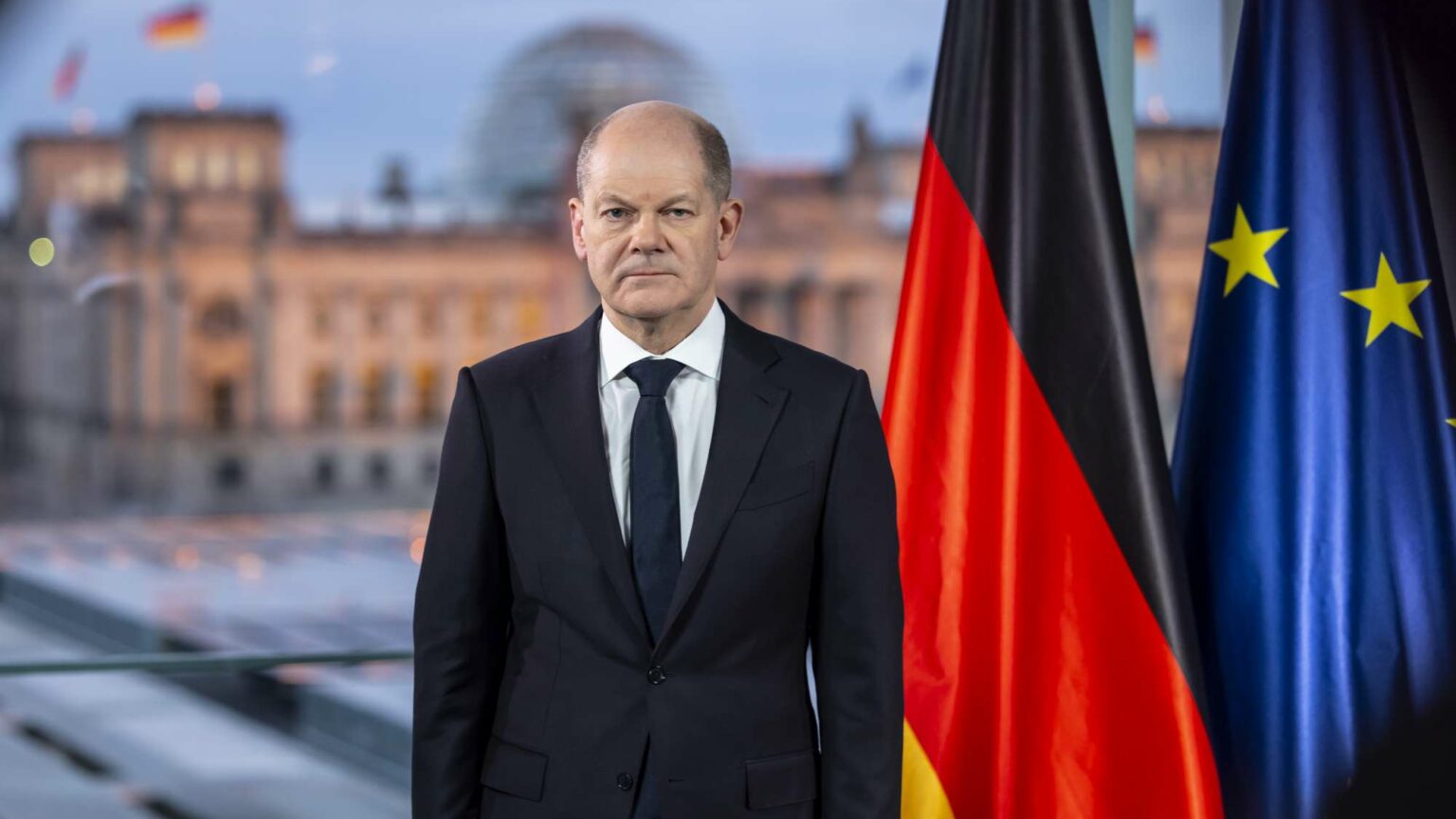 German chancellor Olaf Scholz announced the most dramatic change in foreign policy in the history of the Federal Republic last weekend. Almost overnight, the German government abandoned positions its predecessors had long held dear, including Germany's refusal to supply lethal arms to conflict areas. Scholz himself described the government's volte-face as a Zeitenwende – that is, the beginning of a new era.
The German government has been under tremendous pressure to respond forcefully to Russia's invasion of Ukraine. But up until last Saturday morning, a senior coalition member was still rejecting the prospect of sending arms to the beleaguered Ukrainians. A day later, Scholz performed his about turn in a speech to the nation in front of the Bundestag. He announced that Germany would deliver weapons to Ukraine. And, most significantly, he promised to invest €100 billion in the German army and increase defence spending to more than two per cent of GDP.
This is a remarkable shift in policy. Up until February, Germany was widely seen as being too soft on Russia. Scholz's own Social Democratic Party, in particular, had consistently been accused of having too many 'friends of Putin' in its ranks – former SPD chancellor Gerhard Schröder, who still sits on the boards of several Russian energy companies, is only the most prominent example. Moreover, German politicians as a whole had long resisted calls from the US (and particularly from Donald Trump) to raise Germany's military expenditure to NATO's stipulated two per cent of GDP.
But no more, it seems. Germany is now very much committed to increasing military spending, and is publicly standing against Putin's Russia.
Still, not everything about this era is new. Germany's energy policy, for instance, has only partially changed. Yes, Nord Stream 2, a planned gas pipeline connecting Germany to Russia, is off the table – Nord Stream 2 has filed for bankruptcy and sacked its employees. Even the future of Nord Stream 1 (the pipeline currently in use for Russian gas) is in doubt. But those who had hoped that the government would, in light of the loss of Russian energy supplies, reconsider its foolish decision to phase out nuclear power have been disappointed so far.
Instead, the chancellor has pledged to bring forward the government's pre-existing green-energy targets, including phasing out coal power by 2030 (eight years earlier than originally planned). The biggest change made to energy policy after this Zeitenwende is that the government has promised to build two new terminals for liquefied natural gas – and Scholz has reassured his Green Party coalition partners that these could be used for 'green' hydrogen in the future. Scholz refused to spell out what all this will mean for German households who are already being squeezed by soaring energy prices.
Scholz was equally coy about what exactly the unprecedented increase in military expenditure will entail. It is unclear where the €100 billion funding is coming from, and there is very little information on what it will be spent on. Indeed, beyond the funding, there has been very little discussion at all about Germany's future military strategy. These questions are important because the German military hasn't just been run down financially in recent decades – it has also lacked leadership and direction. Money alone will not be enough to improve Germany's defence capabilities.
Scholz did get some things right in his speech, though. He was right to say that we must show solidarity with the people of Ukraine. And he was also right to remind us that there is a difference between the Russian people and their government, and that it is important to keep the door open for diplomatic talks in the future.
But solidarity with Ukraine will come at a price, and it would be better if the government addressed this openly and honestly. Being open and honest would also mean rethinking past mistakes. For example, one decision that has weakened Germany's defence capability was the suspension in 2011 of mandatory military service. One positive about military service was that it placed the German army under a certain amount of democratic control (provisions were made for conscientious objection, too). It also established national defence as the responsibility of every citizen. The situation in Ukraine should remind us how important a sense of national duty can be.
Of course, Scholz's speech was not intended to start a real debate about Germany's future. Rather, it was a reaction to the crisis from a government already under intense domestic pressure. Nevertheless, a public debate about Germany's military direction and defence capability has never been more urgent.
After all, the war in Ukraine has forced us to think about what solidarity with another country truly means. Many Germans, it seems, are ready to face tougher times to support Ukraine. No one can yet tell how things will develop as old certainties unravel. But one thing is certain: the government, and its pledge to show solidarity, can only succeed if it involves, and wins the support of, the public.
Sabine Beppler-Spahl is spiked's Germany correspondent.
To enquire about republishing spiked's content, a right to reply or to request a correction, please contact the managing editor, Viv Regan.