The invasion of Ukraine has nothing to do with Brexit
Carole Cadwalladr claims they are both part of the same shady, Russia-backed plot.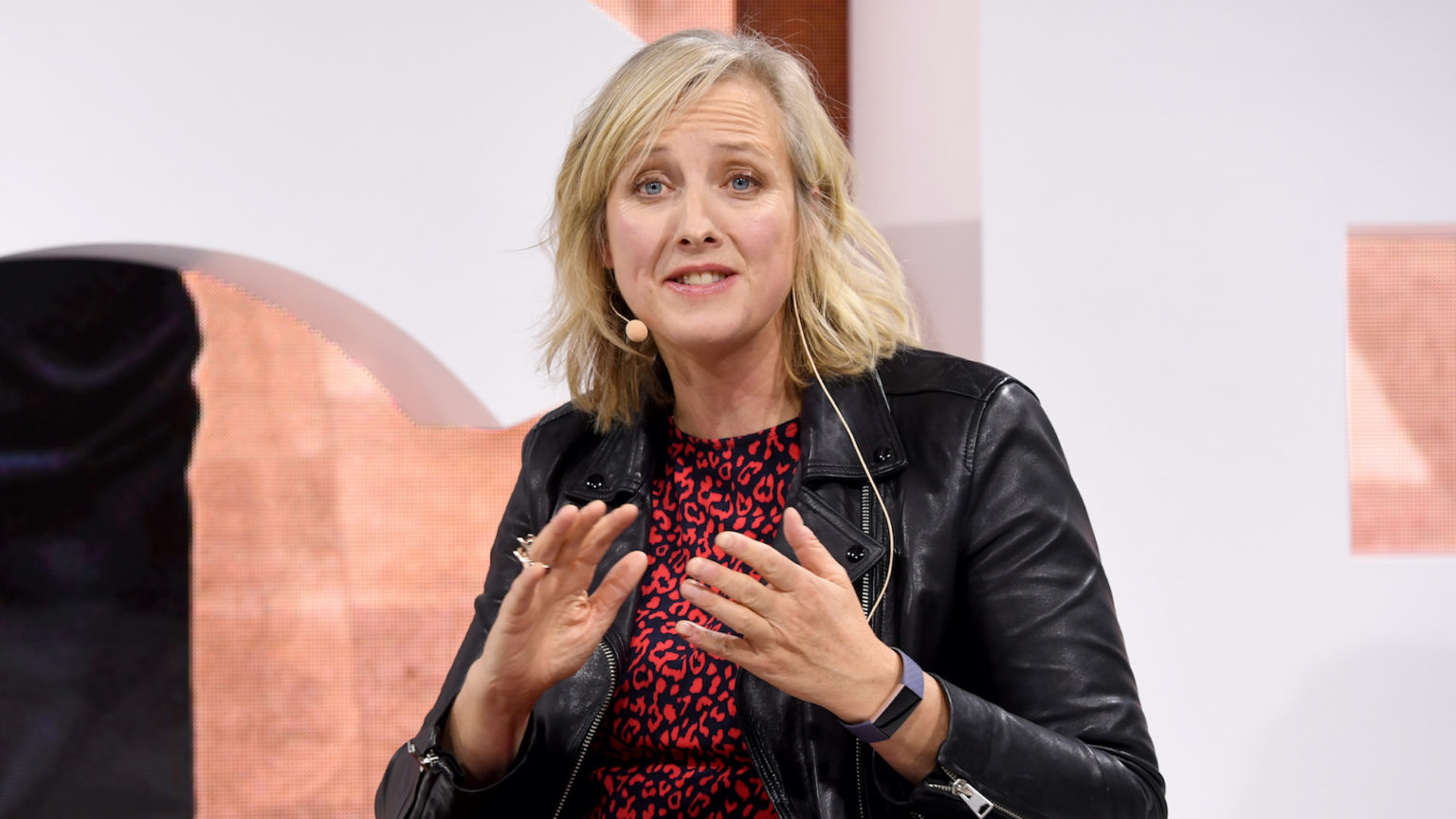 'We are part of the plan. We have always been part of the plan.' This is the latest stark warning to the West from Observer journalist Carole Cadwalladr, following Russia's invasion of Ukraine.
Cadwalladr, as regular spiked readers are no doubt familiar, has spent the past several years tirelessly uncovering an elaborate hidden conspiracy that can apparently explain more or less every global development that liberal centrists see as unwelcome. Brexit, Trump and now the war in Ukraine are all part of the plot – and Russia, Facebook and Brexit-supporting businessman Arron Banks (who is currently suing Cadwalladr for libel) are always somehow connected.
In an extraordinary outburst last night, Cadwalladr claimed that the war in Ukraine is not all it seems. Rather, Russia's invasion is merely one front in 'the first Great Information War'. And we in the West have apparently been under sustained attack in this war since at least 2014. And if you haven't noticed there's a war going on, that's because it is being carried out 'invisibly'.
Social media may seem like a fun way to pass the time, or a good way to keep up with what's going on in the world, but for Cadwalladr Facebook is a weapon – a 'thermobaric bomb', she says, only 'online'. It has apparently allowed Russia to carry out '"hybrid warfare" on steroids'. It has given the likes of Vladimir Putin 'a golden Willy Wonka ticket to manipulate hearts and minds. Almost completely invisibly.' 'We've been under attack for eight years now', Cadwalladr claims. But we refuse to acknowledge this, because 'in Britain, we're a captured state'. Oh, and it's somehow also the fault of her arch-nemesis, Arron Banks. Former Vote Leave mastermind Dominic Cummings gets a walk-on role, too. If this story doesn't quite make sense to you, then perhaps the Russians have already got to you.
Such extraordinary claims are nothing new for Cadwalladr, of course. She has long tried to paint Brexit, in particular, as the handiwork of Facebook, of data-mining firm Cambridge Analytica, of Russian money, Russian bots, Russian disinformation and Russia Today – as part of a coordinated plot to 'hijack' democracy by a 'shadowy global operation'. Now that Brexit is done, she tells us that Brexit is just a small plot point in a much bigger, more nefarious scheme.
Carole has essentially fashioned herself as a QAnon leader for centrist liberals – a kind of Alex Jones for embittered Remainers in the UK and anti-Trumpists in the US. Yet unlike the real Alex Jones, who is shunned from mainstream platforms, Cadwalladr's crackpot theories have been indulged and encouraged by the liberal elites. She has been lavished with awards from the Orwell Prize, Reporters Without Borders, the Hay Festival and the Political Studies Association, and was nominated for a Pulitzer in the US. Yet so many of Carole's big reveals are presented with quite major caveats, such as 'Is it true? Who knows?' and 'we are in the dark about so much', suggesting that she might not know the truth after all.
Cadwalladr and her fans see themselves as truth tellers crusading against the tide of foreign 'disinformation', or dezinformatsiya, in the Russian, as Carole insists on calling it. And as the West is gripped by war fever, there is no doubt a receptive audience for any claim against Russia and Putin, no matter how mad (the first tweet in Cadwalladr's Ukraine thread has over 46,000 likes).
But if these incoherent ramblings are what passes for 'truth' these days, then we are in deep trouble.
Fraser Myers is deputy editor at spiked and host of the spiked podcast. Follow him on Twitter: @FraserMyers.
To enquire about republishing spiked's content, a right to reply or to request a correction, please contact the managing editor, Viv Regan.