The dangerous narcissism of American liberals
AnnaLynne McCord's 'Mr President Putin' poem is all too typical of liberal self-indulgence.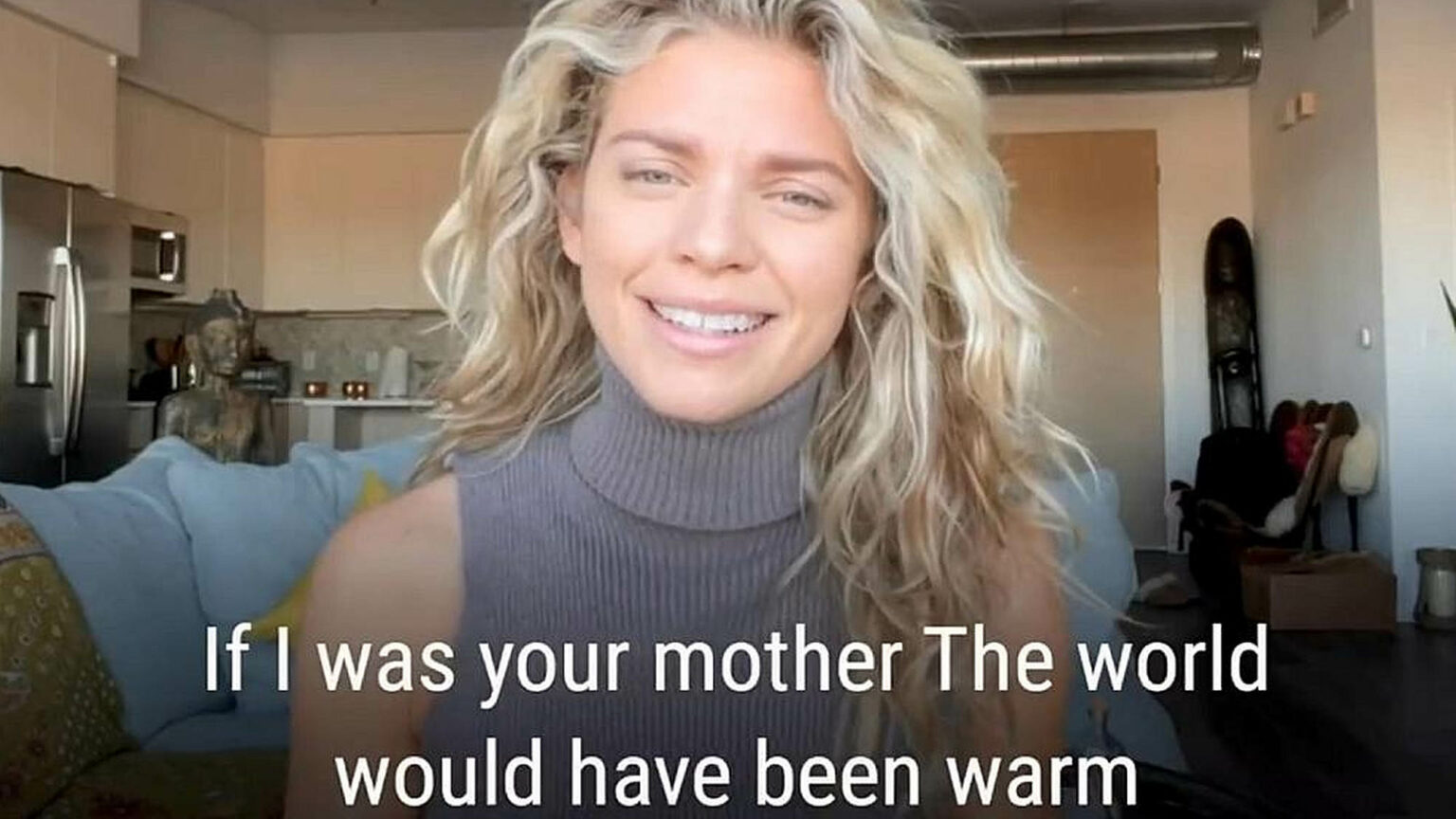 'If I was your mother, you would have been so loved, held in the arms of joyous light… I can't imagine the stain, the soul-stealing pain that the little boy you must have seen and believed and the formulation of thought quickly taught that you lived in a cruel, unjust world… Oh dear Mr President Putin.'
And thus, with cascading beachy locks and furrowed brow, noted peace bringer and foreign-policy ace AnnaLynne McCord (formerly of teen drama 90210) made a heroic intervention into the biggest Eurasian crisis since the 1990s. In a two-minute-long poem she apparently wrote, recorded and posted to Twitter on Thursday, she tells 'Mr President Putin' and the rest of the world, that if only he had been hugged more as a child maybe he would not have felt the need to invade another country. As Russian tanks rumbled across the Ukrainian plains and people fled for their lives, McCord bravely reached out to the Russian president from her sofa and put herself directly in the firing line of global derision and scorn.
She deserves every minute of it.
If McCord's poem to Putin isn't an indictment of Western decadence, self-indulgence and mortifying presumption then I don't know what is.
I can see the funny side, of course. And it's tempting simply to shrug this off as a dumb stunt. But this is actually no laughing matter. It's a sign that the West has become so intellectually debased that we no longer deserve to be in charge. Stop the ride. I want to get off.
McCord is being widely criticised, but that's of little comfort. This video is not an aberration. It's an extreme example of behaviour that is pretty typical of the most overindulged and cosseted group of people in world history: well-off American liberals. And the problem is that these people – and the decrepit, corrupt Boomers leading them, clammy fingers clasped firmly around the reins of power – are undermining society's capacity for sensible self-governance. They offer sickly sweet pronouncements about kindness and protecting the vulnerable. But these merely mask their truly scary authoritarian impulses.
I find McCord's Putin poem horrifying. Are rich liberals so far removed from any understanding of what real human suffering is that they think they can solve war with hugs? Do these people remember the atrocities of the Second World War, or the Russian invasion of Afghanistan, or the terror inflicted by the KGB, Putin's former employer? It is grotesque to hear McCord make assumptions about Putin's childhood, when it belongs to a world, a place and a time she could not possibly begin to imagine.
This dangerous liberal myopia is shared by what now seems like the entirety of the American establishment. Gone are the flinty-eyed tough guys and pragmatists and battle-hardened men. There are no adults left. Now we have transportation secretary Pete Buttigieg doing the 'joyful, fulfilling work' of staying home with babies, doddering Joe Biden, giggling Kamala Harris, and Kooper the skirt-wearing Gen Z White House intern.
But there's still NATO, right? No, not exactly. If this NATO video, released last week, is any indication, even that once austere security alliance seems as keen right now to promote 'diversity' as military strength. NATO employs a dude with a man-bun and has a lady general. Take that, Russian Army! 'Respect our needs, embrace our differences!', NATO staff crow. Which is not exactly what our grandfathers said to each other in their foxholes as they took incoming fire from the Germans.
If I were conspiratorially minded, I might be tempted to believe that all this was some kind of dark psy-op. That McCord's rather syntactically complex piece of convoluted garbage was written, not by a Hollywood starlet with a big heart, but by a crafty Russian intelligence agent determined to demoralise an entire nation.
Those of us with our wits still intact are at breaking point with all the nonsense. What a few weeks it has been. The liberal-left political and media establishment, fresh from trying to convince us that Canadian truckers were Nazis, turned its Gorgon's gaze eastward. And now we all get to witness what looks like the destruction of a small nation. I'm sure the people of Ukraine will be greatly comforted to know that if she could, AnnaLynne McCord would make it all go away with a cuddle.
Jenny Holland is a former newspaper reporter and speechwriter. Visit her Substack here.
Picture via Twitter: @IAMannalynnemcc
To enquire about republishing spiked's content, a right to reply or to request a correction, please contact the managing editor, Viv Regan.