There is no such thing as 'Black America'
The success of black immigrants shows that America is not 'systemically racist'.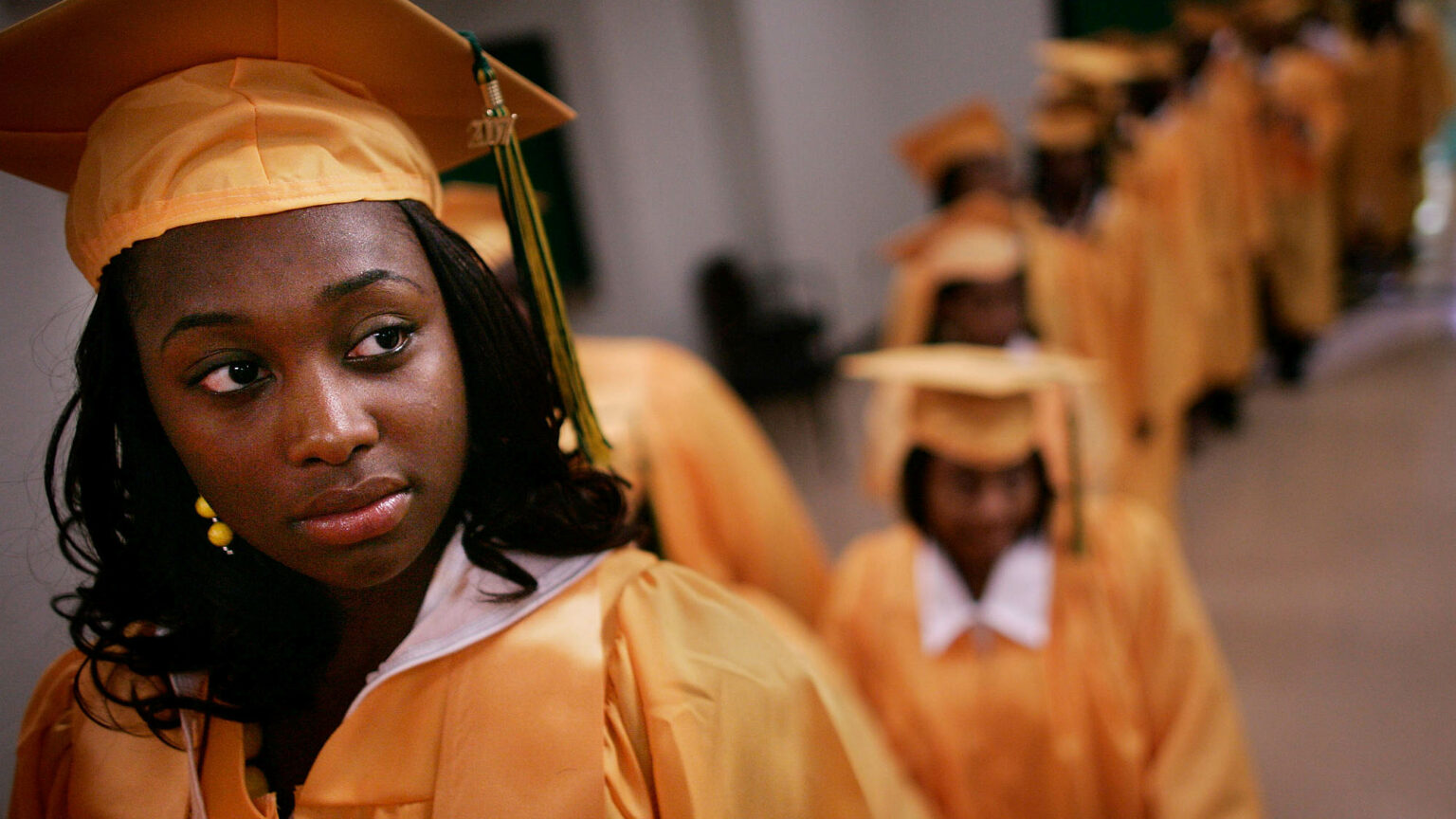 In much of the West, there is a tendency to lump together culturally and economically different groups on the grounds of race. This is particularly pronounced in the case of 'Black America'.
This category, to which many progressives still cleave, hides significant differences among the US's black population – such as those between US-born black Americans and recently arrived black immigrants and refugees. The lives of the black immigrants, originating from countries such as Jamaica, Haiti, Nigeria, Ethiopia and the Dominican Republic, simply do not fit the pessimistic narratives of 'Black America' that we always hear from the identitarian left. These tend to focus on the plight of US-born black Americans.
Instead, among immigrant black Americans there are myriad success stories. Stories of people achieving academically, getting well-paid jobs and generally doing well. The lives of these black Americans, obscured by the term 'Black America', fly in the face of those who insist that America is systemically racist, or in the grip of white supremacy.
Recent data produced by the Migration Policy Institute bears this out. Take, for instance, the very different educational and employment outcomes for black immigrants compared to those for US-born black Americans: 31 per cent of black immigrant men and 28 per cent of black immigrant women are college graduates. This compares to 17 per cent of US-born black men and 24 per cent of US-born black women.
It is a similar picture in terms of employment. In 2019, black immigrant men had a much lower unemployment rate (six per cent) than US-born black men (11 per cent). And again for black women, the unemployment rate was lower among immigrants (seven per cent) than among the US-born (nine per cent). Black immigrants, when compared with US-born black Americans, are also less likely to live in poverty in major cities, such as New York City, Boston, Miami and Atlanta.
What accounts for these differences?
Firstly, the US immigration system places a strong emphasis on admitting those with educational qualifications and hard skills deemed valuable to the American economy. Therefore, the existing immigration framework tends to prioritise well-educated and employable applicants who are looking to relocate to the US.
There is also the phenomenon of 'migrant optimism'. Irrespective of how well-resourced migrants may be, making the voyage to another country requires a certain degree of drive and ambition. Indeed, optimistic black immigrants tend to enter the US with something of a blank slate, and a desire to seize the opportunities that come their way.
Moreover, newcomers to the US find it much harder to access social-security and welfare. This means there they are under extra pressure to find a job and become economically independent. US-born American citizens, however, find it much easier to receive public assistance.
On top of all this, traditionally minded black immigrant communities are inclined to resist the materialistic 'devil take the hindmost' individualism which defines much of mainstream American culture. Instead they tend to cultivate social bonds through shared civic associations. Indeed, some African- and Caribbean-born entrepreneurs have developed services specifically designed to facilitate the integration of newcomers, families and communities at large. These hubs of social support in tight-knit communities provide immigrants with another advantage over their US-born fellow citizens.
These differences in outcomes for US-born black Americans and black immigrants show why it's time to move away from crudely homogenising terms, like 'Black America'. These racial groupings hide much more than they ever reveal.
Rakib Ehsan is a research fellow at the Henry Jackson Society. His book, Beyond Grievance, is available to pre-order on Amazon.
To enquire about republishing spiked's content, a right to reply or to request a correction, please contact the managing editor, Viv Regan.