The British state is institutionally woke
Civil servants are pursuing an identitarian agenda behind ministers' backs.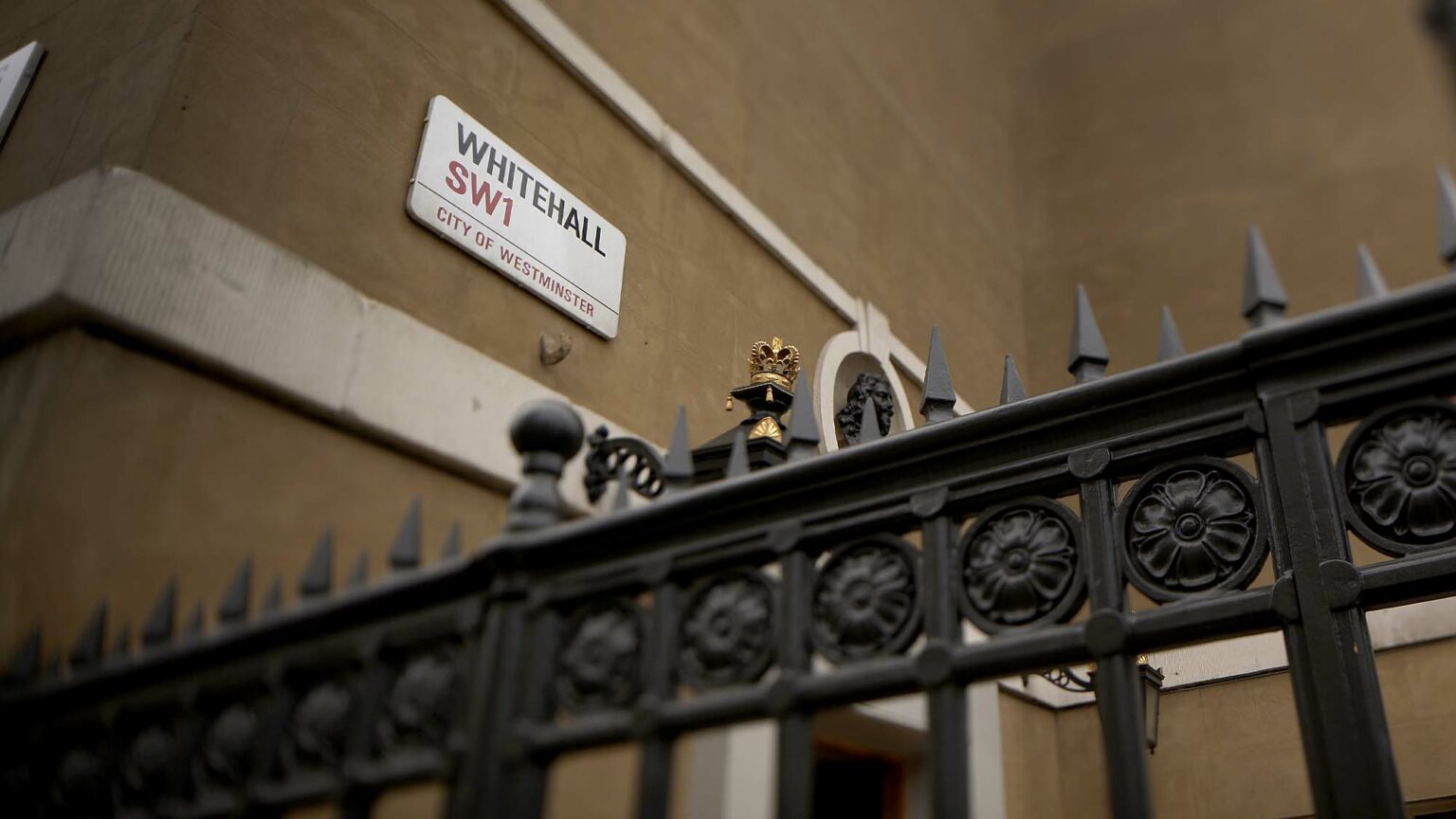 The way Yes, Minister once depicted senior civil servants thwarting the will of their ministers appears positively restrained in comparison to the current situation, where the UK's elected government seems completely incapable of controlling the state.
The news reported by the Telegraph that civil servants have 'subverted and sabotaged' ministers' orders to scrap 'unconscious-bias training' suggests that our so-called public servants have become a law unto themselves.
At its heart, unconscious-bias training is based on the highly questionable idea that we are all secretly racist, as a consequence of hidden and unconscious forces. This is not a politically neutral view. It is a key tenet of the new racial identity politics.
The government has always lacked the courage to properly fight the culture wars. It has even allowed identity politics to enter the heart of the state and to shape how it functions. Though it often likes to make a show of talking tough against wokeness, it never pushes back sufficiently.
In 2020, for instance, the government tried to stop its departments from institutionalising unconscious-bias training. As Julia Lopez, parliamentary secretary for the Cabinet Office, told the House of Commons at the time: 'Ministers have concluded that unconscious-bias training does not achieve its intended aims. It will therefore be phased out in the civil service. We encourage other public-sector employers to do likewise.' And here lies the problem. Instead of challenging the moral status of 'diversity' and the politicisation of the civil service, the government was only prepared to argue that these courses were ineffective at tackling racial bias and were poor value for money.
We now know that the ban on these courses was never implemented. The online portal for upskilling and training for civil servants includes several references to diversity training, and a course called 'inclusion in the civil service' is listed as 'required learning'. In one compulsory module, civil servants are exhorted to 'learn about how stereotyping and unconscious bias can influence thinking and the impact this can have on work relationships and decisions'.
As one Whitehall source told the Telegraph, 'it is deeply disturbing that the civil-service diversity industry operates completely free from ministerial oversight – so much so that civil servants felt they could subvert and sabotage a commitment a Cabinet Office minister made to parliament'.
Time and again, ministers are overruled or kept in the dark. Last year, the government made clear that public bodies should not seek diversity training from trans-advocacy group Stonewall, after it was revealed that Stonewall was accused of misrepresenting equality law to a university. Yet in spite of this order, senior officials at the Foreign Office signed up their department to become members of Stonewall's flagship workplace-diversity scheme, behind the backs of ministers.
Liz Truss, the current foreign secretary, was similarly not told about the fact that, last October, head of Stonewall Nancy Kelley was invited to a Foreign Office event. It appears that as far as some senior officials are concerned, the civil service's accountability to ministers is a relic of the past.
Whether as a result of ministers being kept in the dark, or some ministers being indifferent to how Stonewall or other diversity groups train their staff, it is clear that the civil service is being systematically 're-educated' to accept the values, language and practices of identitarian lobbyists.
You can see this in how the ideology of transgenderism is fast becoming institutionalised in places as unlikely as the Ministry of Defence. Recently it was reported that officials have been instructed to publicise their preferred gender pronouns in meetings, on social media and on their email signatures.
The inability of an elected government to direct and control civil servants has important implications that go way beyond gender pronouns or even wokeness more broadly. It shows that in numerous instances the programmes and policies of the elected government are being thwarted by the civil service. No doubt civil-service inertia plays a role in some cases. But in others, it seems that many civil servants simply oppose the government and do not believe that it is their duty to effectively implement its policies. Consequently, the government is not able to govern effectively.
Whether it is due to ineptitude or cowardice, we now have a situation where the government has lost control over its civil service. And so public servants are quietly getting on with the job of turning the British state into a woke institution. Unless serious steps are taken to depoliticise the civil service, our democracy will be compromised.
To enquire about republishing spiked's content, a right to reply or to request a correction, please contact the managing editor, Viv Regan.