Why I'll never curtsey for King Charles and Queen Camilla
A more divisive monarchy is the last thing Britain needs.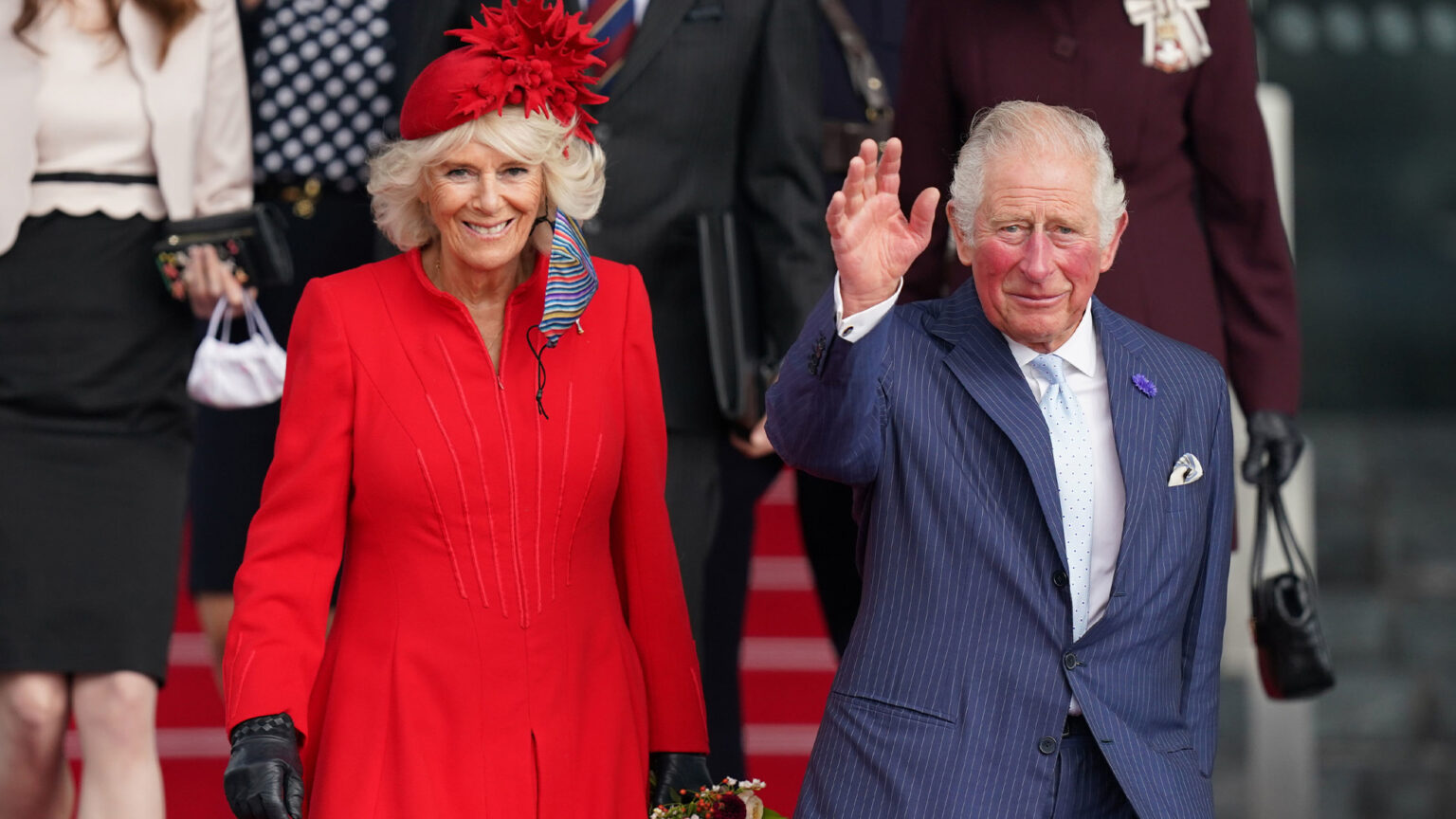 Like most republicans, I've put my bloodthirsty regicidal inclinations on the backburner during the reign of our current queen, simply because she's been getting on with her job without complaint for 70 years. But that doesn't mean that my kind will be backwards in coming forwards after a decent interlude following her death. And even among many monarchists, the only King Charles they've got time for has four legs and appears at Crufts.
For me, it's mostly a Diana thing. Of all the fans of the late Diana, Princess of Wales, I was definitely one of the most fanatical. I wrote a book about her (available on Amazon) and I had a falling out with a friend who dared to say that she thought Camilla would be 'more fun' – I didn't speak to her for five years. Now that a new poll claims that nearly twice as many Britons would accept a 'Queen Camilla' as not, I've got an awful lot of countrymen to send to Coventry.
With Camilla's habit of idling her days away as upper-class women generally do, 'Diana The Martyr' (as Prince Charles once sneered at his young wife) and her involvement in everything from AIDS to landmines couldn't have seemed more different from the 'third one in this marriage'. What was the ceaseless appeal of this woman to the Prince of Wales, over his beautiful, caring wife, a nation fumed? It wasn't just the proletariat who were angry, either. Camilla was once pelted with bread rolls by angry locals in a shop in the posh village where she lived.
There is a changing of the guard taking place at Buckingham Palace. It was typically gracious of the queen to do what she did last week and ask that Camilla be styled as 'queen consort'. But, as was demonstrated when the queen failed to make a sufficient show of grief over the death of Diana, subjects have a way of turning into citizens when displeased. Being called to accept Camilla as queen might be a similar flashpoint.
Prince Charles may well believe that his plan to demonstrate his dedication to a more 'streamlined' monarchy, by having a coronation 'shorter, smaller, less expensive and more representative of different community groups and faiths' than his mother had, will be enough to reassure people. But even this makes him look rather critical of the queen, or not up to the heaviness of the crown due to his age (metaphor alert!). And as the happy pair will be riding in a golden coach afterwards, any idea that this pompous prince will be in some way aspiring to be like the 'bicycle monarchies' of northern Europe is revealed as something of a joke. (In Holland, monarchs are not even crowned – they are inaugurated.)
As a serial adulteress, it would be hypocritical of me to judge the morals of others. But then, I can't foresee a time in the near future when I'll be sitting on a throne wearing the Koh-i-Noor diamond and people will have to curtsey to me. I get why some people approve of the idea of the Duchess of Cornwall being called queen consort when her husband finally gets his hands on the throne, having been aware that he is heir since the age of three. There is something touching about the idea of enduring love, and no one begrudged them their sexagenarian nuptials after 35 years of waiting. But then, the fact that Charles only married the love of his life while in his dotage proves what a weak character he is, to have let his family choose a 'suitable' bride for him and use her for breeding.
A courtier once described Camilla as 'the laziest woman to have been born in England in the 20th century'. However, from her involvement in rape and sexual-abuse charities since 2009 (the first royal to take up this cause) to her literacy campaigning this year, she seems less lazy the older she gets. Inevitably, public feeling has softened in recent years as a result. But she can carry out these duties perfectly well as Duchess of Cornwall. She doesn't need to be queen to do so.
The name Camilla means 'acolyte', originating in Ancient Rome, and there is something of the Chief Groupie about her. Seeing her on the throne may well cause mutiny. Prince Charles holds cranky views on everything from Israel ('The influx of foreign Jews, to the Middle East, especially from Poland, has helped to cause great problems…') to bloodsports ('It relies entirely on man's ancient and, indeed, romantic relationship with dogs and horses'). And Camilla is his enabler, making him think he's a great thinker and a moral man when he is actually a third-rate brain and a first-rate hypocrite. Right now he appears better than he has since the death of Diana because he's sandwiched between a brother and a son who only ever get into the papers when they're making various sorts of fools of themselves. But that doesn't mean that he has changed.
Similarly, Camilla will get points from all of us enemies of the Grabdication simply for not being Meghan Markle – who, according to Tom Bower's new book, the Duchess of Cornwall called a 'self-seeking trouble-maker' who would 'not sacrifice her career to silently serve the monarchy'. Though being a superannuated camp follower is little better.
We are comfortable now with Camilla, Duchess of Cornwall. But Queen Camilla would be another thing altogether. Meanwhile, the breaking news that Prince Charles could face questioning by the Met over an alleged 'cash for honours' fix with one of those Middle Eastern billionaires he seems so fond of reminds us yet again that his judgement is somewhat less than spotless. Despite that two-to-one statistic above, many people in this country still love Diana. For us, there would still be three of them at the coronation. At a time when the country is feeling fractious and divided over the big issues – Brexit, vaccination, Coronation Street going up against EastEnders – the last thing we need is for the monarchy to add to that division.
Julie Burchill is a spiked columnist. Her book, Welcome To The Woke Trials: How #Identity Killed Progressive Politics, is published Academica Press.
To enquire about republishing spiked's content, a right to reply or to request a correction, please contact the managing editor, Viv Regan.