Why the well-educated see racism everywhere
Universities are promoting a culture of racial grievance.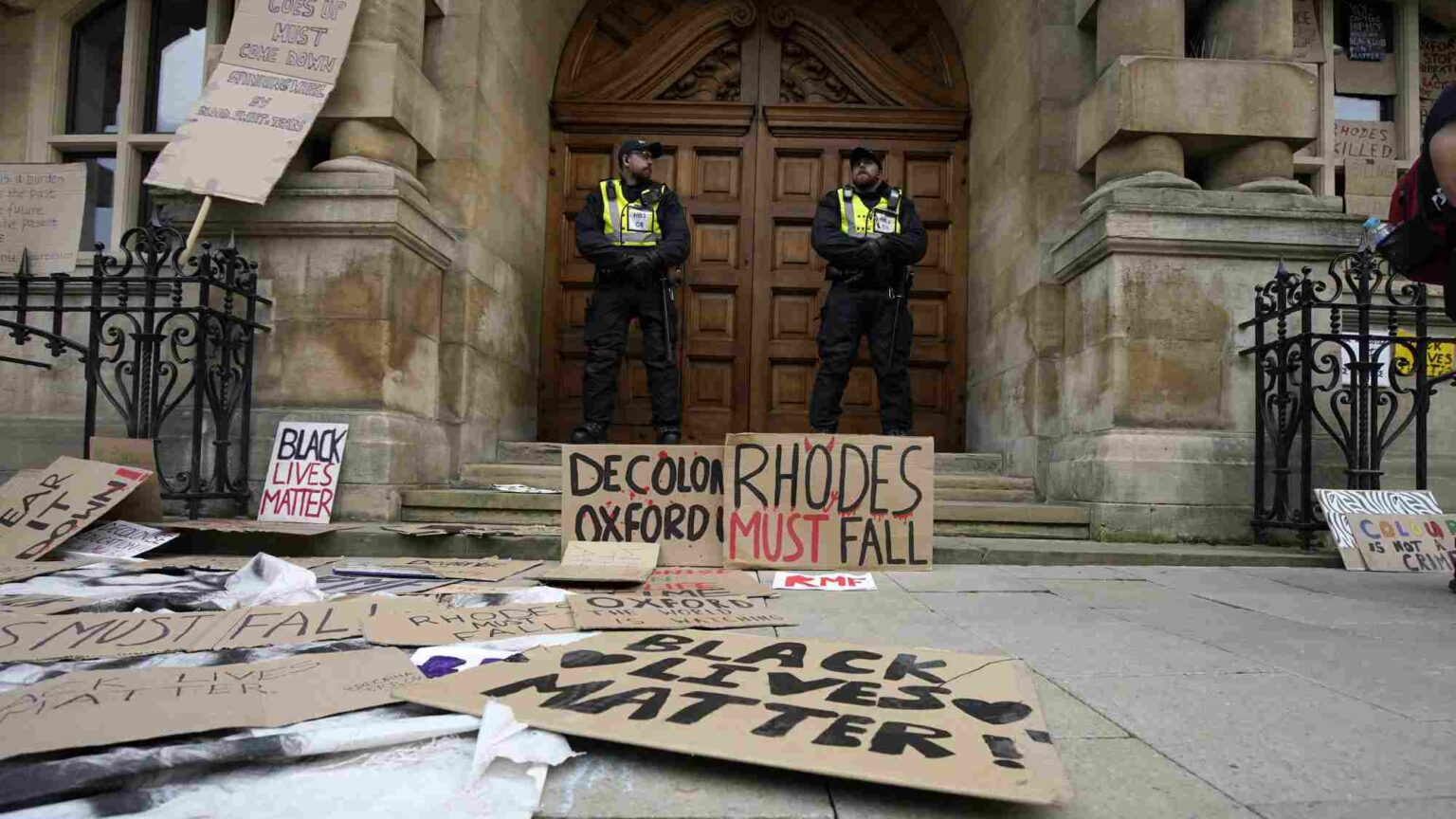 We are repeatedly told that racism is all around us today. It is supposedly systemic, surreptitious and present everywhere, from the boardroom to the university. It can be glimpsed in everything from disparities in income to microaggressions.
But if you dig a little deeper, a different picture emerges. It seems that racism is often in the eye of the beholder. So while some ethnic-minority individuals do indeed perceive racial discrimination everywhere, others do not. Interestingly, a clear disparity emerges when you look at educational attainment.
In a 2019 Pew Research Center survey, 81 per cent of black American respondents with 'at least some college experience' said they experience racial discrimination 'from time to time', and 17 per cent said they experience racial discrimination 'regularly'. In contrast, just 69 per cent of black American respondents educated up to high-school level reported experiencing racial discrimination 'from time to time', while fewer than one in 10 said that they regularly experience racial discrimination.
The relationship between attending university and heightened reporting of racial discrimination among ethnic minorities is clear in Britain, too. During my PhD research, based on survey data collected in the aftermath of the 2010 UK General Election, I found that more highly educated ethnic-minority Brits were far more likely to report racial discrimination than other sections of the ethnic-minority population.
Such findings cut against the historical grain. Traditionally, higher educational status has been linked to reduced feelings of discrimination. So why does this not seem to be the case anymore?
Some observers explain this development in terms of the 'theory of expectations'. In other words, if ethnic-minority graduates end up in jobs that they feel are not commensurate with their academic qualifications, they are likely to blame their disappointment on racism. Others condescendingly argue that those who don't go to university are less able to detect subtler forms of discrimination or understand the workings of 'systemic racism'.
What both explanations ignore is the extent to which universities on both sides of the Atlantic are actively cultivating a sense of grievance among ethnic-minority students. Humanities subjects, for instance, are now shot through with identity politics, if not full-blown critical race theory. Complex forms of social and economic inequality are regularly reduced to questions of racism. Students are encouraged to understand their life experiences as a product of their racial identity.
This is not to say that well-educated young people from minority groups are never affected by racism. Rather, the growing embrace of racial identity politics among the better-educated sections of society is preventing us from understanding the real sources of disadvantage and inequality. All too often, disappointing experiences are blamed, often with little to no evidence, on supposedly racist 'systems'.
Striving to improve equality of opportunity for people of all racial backgrounds is a noble goal. But we can do so without indulging in pseudo-academic race theories. These are now actively hindering social progress and cohesion.
Rakib Ehsan is a research fellow at the Henry Jackson Society. His book, Beyond Grievance, is available to pre-order on Amazon.
To enquire about republishing spiked's content, a right to reply or to request a correction, please contact the managing editor, Viv Regan.