Why it's time to end mandatory self-isolation
Mass testing and forced isolation have come at enormous cost.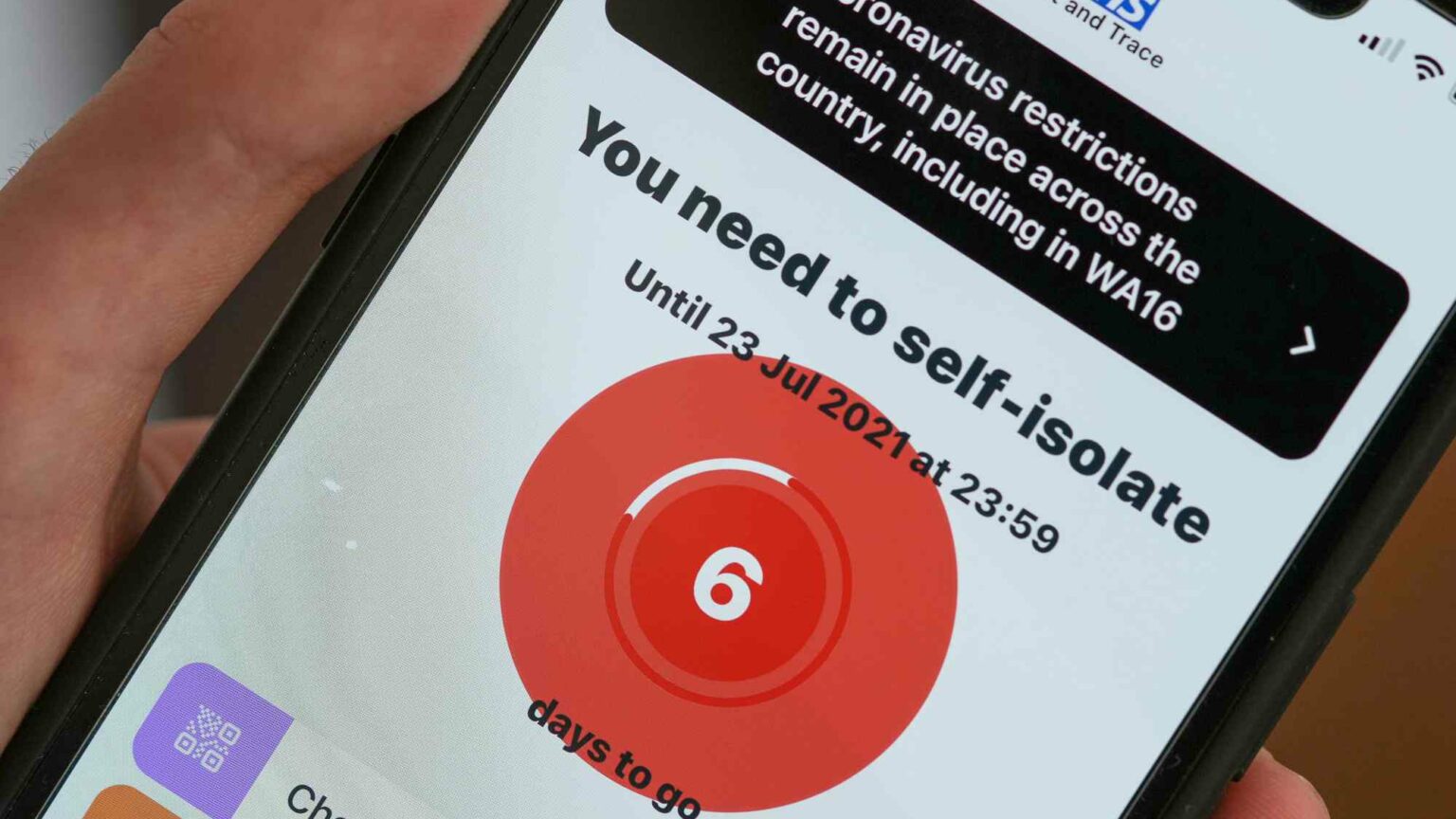 Today, UK prime minister Boris Johnson announced that the legal duty to self-isolate is likely to be abolished earlier than anticipated. He told MPs that he expected the final tranche of domestic Covid restrictions would end this month, provided the positive data trends continue.
Under the current policy, you can be fined up to £10,000 for failing to self-isolate after testing positive for Covid. The policy is based on the premise that infectious individuals increase the risk of transmission to others. However, during the pandemic, one in three cases, as identified by a PCR positive, were likely not contagious. At times, it may have been as high as half of all cases.
This is because of the indiscriminate and inappropriate use of PCR testing. Plus, depending on your age and the state of your health, the time you remain infectious can vary substantially.
The argument for mass testing of the general public was that it would delay or interrupt transmission by isolating the infectious, and it would help us keep an eye on the state of the pandemic. PCR testing would achieve this by identifying contagious individuals.
These assumptions rest heavily on the idea that we can govern the spread of respiratory viral agents. Unfortunately, the history of epidemics – and the experience of this one in particular – shows that an initial explosive phase swiftly overwhelms under-resourced and unprepared communities, especially when we start with a poor understanding of the virus's modes of transmission.
We do not know precisely who those wrongly forced to isolate were – the data are anonymised and aggregated. But we can make some realistic assumptions based on what we have witnessed and on the available evidence of the impact of restrictions. This suggests that it has been nothing short of catastrophic.
Children have had their education disrupted. In some cases, they were forced into solitary confinement in their rooms, reinforcing their dependence on electronics for communication and forcing them into a sedentary lifestyle. This has further exacerbated existing inequalities. Many children almost certainly skipped childhood-vaccination sessions, certainly due to the broader restrictions and perhaps in part to these isolation policies, too. And their immunity to other diseases, usually stimulated by contact with their peers, was further degraded. Common sense tells us that none of this is good for developing human beings.
Adults had their lives and work disrupted, and in some cases their businesses destroyed. In extreme cases, they were detained for long periods, not because of proven contagiousness, but because their bodies took months to shed viral debris. Take, for instance, the 'Florence Three' – three British men who were held in quarantine in Italy for 61 days because they kept testing positive, despite having no Covid symptoms.
The elderly and frail will have been most impacted. Those living in care homes are especially dependent on helpers, family, carers and each other for their wellbeing. Isolated, hungry, thirsty and denied contact, some of them died of loneliness and broken hearts over the course of the pandemic. How many of these 'positive' fellow human beings were isolated inappropriately, either in their own homes or within their care homes?
Then there is the invisible tally on mental health, which cuts across the whole of society. No doubt many who already felt a sense of isolation and alienation were made to feel even worse by restrictions.
The cost of all this suffering cannot be calculated exactly, but the knowledge that some of us pointed out the dangers of inappropriate testing two years ago makes it a bitter pill to swallow.
And as the pandemic unfolded, the data analysts, hiding behind their machines, never sought to determine the likelihood that a case meant someone was contagious. They had little interest in freeing up those people who could come back into society.
At the heart of the government, no one asked basic clinical questions about the use of the PCR test. Laboratories' statutory duty has been to report positive cases, first to Public Health England and now to the UK Health Security Agency (HSA). They still do not have to report which model of tests they are using, nor do they have to submit 'cycle threshold' values to the HSA. Cycle thresholds are a proxy measure of viral burden, which is significantly higher in contagious individuals. But because different laboratories use different thresholds, someone carrying the same viral load could test negative in Milton Keynes but positive in Warwick. Why did PHE or the HSA not raise questions about this?
Restrictions and mandatory self-isolation are not cost-neutral policies. Initially, many seemed to think there were no consequences. Yet as the pandemic fog lifts, there is a growing realisation that we got many things wrong in our response.
On the way, many have been scarred. The costs to society of mass testing and isolation have been immense. With nearly 460million tests performed throughout the pandemic, the cost to the UK's more than 30million taxpayers is roughly £500 per individual. The cost of isolation practices will be massive, far-reaching and the effects may last for decades.
PCR has often been talked of as the 'gold standard' of Covid testing. But it is not a gold standard test of infectiousness. Its rise to fame may be as rapid as its fall. Prior to the pandemic, PCR was a niche test carried out in a handful of laboratories, for forensic reasons. Yet, almost overnight, the whole pandemic response rested on it.
The end of mass testing is long overdue, and plans to end mandatory isolation are welcome, not least as this might finally allow for the much-needed resumption of society.
Tom Jefferson is a senior associate tutor at the University of Oxford and a visiting professor at Newcastle University.
Carl Heneghan is a professor of evidence-based medicine at the University of Oxford and director of the Centre for Evidence-Based Medicine.
To enquire about republishing spiked's content, a right to reply or to request a correction, please contact the managing editor, Viv Regan.