Levelling Up: a slogan in search of a policy
The UK economy needs a far more radical shake-up.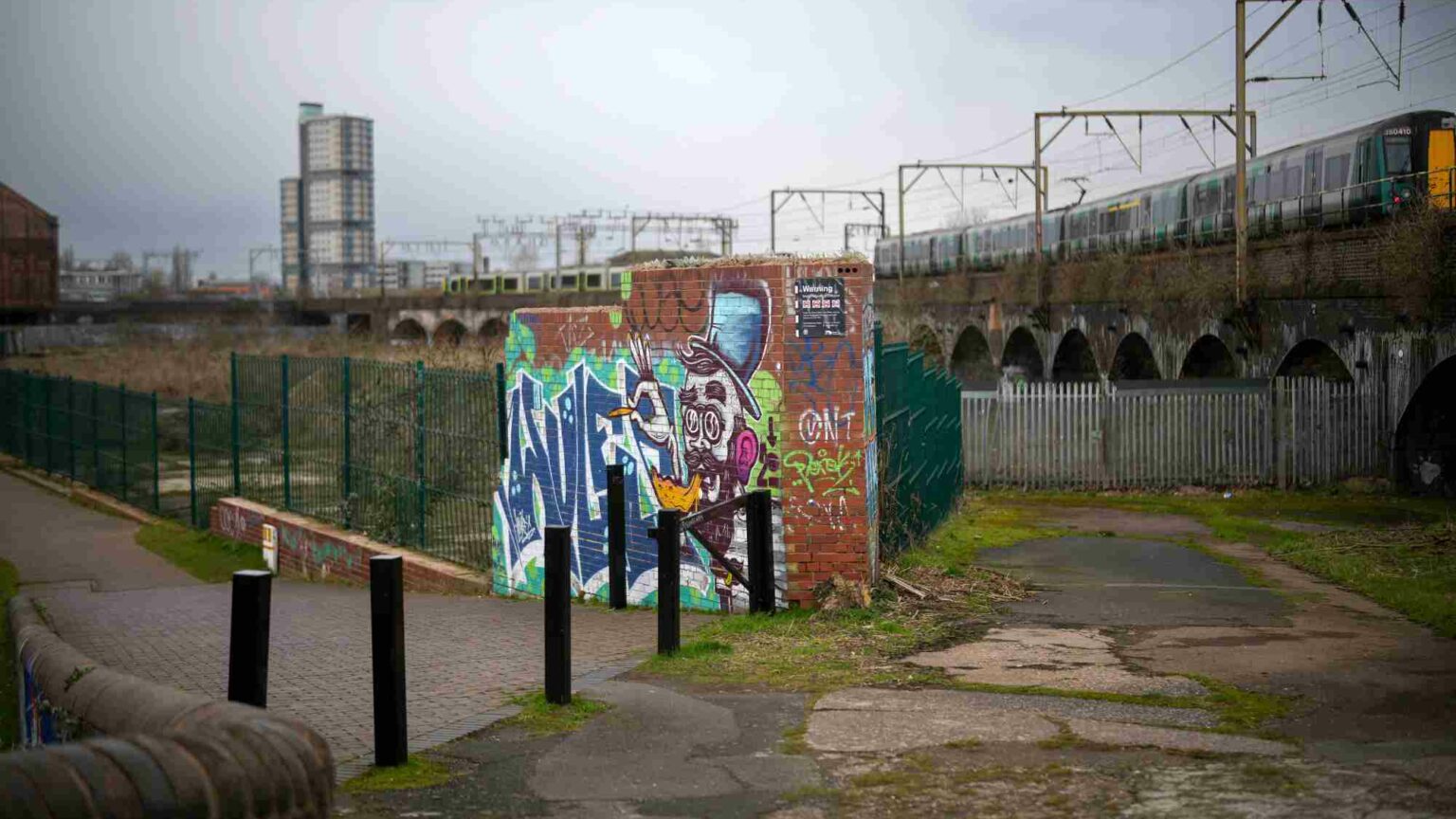 There is no question that the UK is far too unequal. Catastrophically so. If you live in North Down, in Northern Ireland, you can expect to earn 25 per cent less than the national average. If you live in Bolsover, in the East Midlands, you're 25 per cent less likely to have an A-Level qualification. And if you're a man living in Blackpool, in the north west, you can expect to die nine years sooner than your fellow citizens. The divide is so vast it is starting to resemble that between West and East Germany after the fall of the Berlin Wall. Yet here there is no wall, no competing economic system that can explain why such a large gap has been allowed to develop.
That is the problem the UK government is trying to solve with its long-awaited Levelling Up White Paper, released this week. The good news is that the government has recognised the scale of the challenge. The bad news is that it has not come close to mobilising the resources needed to address it.
Levelling Up minister Michael Gove presents the challenge in world-historical terms. His White Paper looks all the way back to the foundation of Jericho in 7,000 BC, the first permanent human settlement, to try to understand what makes a city successful. Levelling Up, he says, should draw inspiration from the organisation of Italy's city states that powered the Renaissance.
Yet for all this historical grandeur, the Levelling Up programme – infamously, after many rows with the Treasury – contains very little in terms of new spending commitments. It tries to get around this partly by redirecting spending and decision-making powers northwards – no bad thing for those long-ignored towns and cities. Though it also does this by repackaging any and every government policy as part and parcel of the Levelling Up agenda. So Levelling Up apparently encompasses everything from new, shiny research institutes and Freeports to the points-based immigration system, promoting grassroots football, 'wellbeing hubs' and controls on tobacco products. While some of these policies may be all well and good on their own terms (some less so), it seems unlikely that the economic transformation the UK needs is going to come from a renewed 'focus on tackling litter, gum staining and graffiti'. Levelling Up, in other words, manages to be both everything and nothing.
The comparison with the old East Germany is useful, in that it shows just how deficient the Levelling Up plan really is. So far, successive German governments have invested some two trillion euros into the old East Germany, to bring it into line with the West. And despite enormous progress, the East still trails the West on key economic metrics like unemployment and productivity.
And productivity really is key to this. Lagging productivity is the single most important challenge facing the UK economy. It is one of the chief reasons our wages are stagnating and our living costs are soaring. It is holding back the country as a whole and our worst-off regions in particular. It is concerning, then, to see raising productivity as just one of many goals – or 12 'missions' – alongside the more woolly pledges to improve 'wellbeing' and 'civic pride', however nice those may sound. The focus on productivity ought to be relentless – instead it is being diluted.
And despite the Tories' recent turn towards high government spending, they have scrimped on the one area that could really make a difference to boosting productivity: research. The UK as a whole is a laggard when it comes to research and development. Its combined public and private R&D spending is just two-thirds of the OECD average, putting us more in line with economically troubled Italy and Spain, rather than with France and Germany. Looking at regional R&D spending, the picture is predictably unbalanced: London, Oxford and Cambridge account for 46 per cent of public and charitable R&D expenditure, but have just 21 per cent of the UK's population.
Low R&D spending is by no means the only reason why much of the country is so unproductive, but it is a lever the government can pull – and the German experience has shown it can work. But while the government is planning to spend more on R&D in the coming years, at the last Budget chancellor Rishi Sunak deferred his pledge to spend one per cent of GDP on research by two years, until 2026-2027. It is astonishing that research spending is not a bigger priority.
The other potential spanner in the works is another of the government's flagship policies: Net Zero. In the coming decades, trillions of pounds will be diverted towards the quixotic task of all but eliminating carbon emissions. And the current plans to do this are based on swapping perfectly functional, reliable technologies for less efficient and unreliable ones. Whether it's wind farms or heat pumps, green tech is simply not anywhere near as good as the 'dirty' tech it is replacing. And as the Levelling Up White Paper notes, the Net Zero transition is likely to be most disruptive in the very regions the government wants to rebuild, because emissions are far higher in areas that rely most on manufacturing. The promise of new 'green' jobs has been made by every government of the past 20 years, and is repeated in the White Paper. But these green jobs never seem to materialise on any serious scale. Aside from the economic implications, the Net Zero target also relies heavily on what the government dubiously calls 'behaviour change', but which really means all of us doing less, travelling less and consuming less. It is a demand to lower our collective aspirations – an instruction to tolerate a lower quality of life for the supposed benefit of 'the planet'. Levelling down, in other words.
All in all, the Levelling Up plan feels like a huge missed opportunity. We have ministers who recognise the scale of the UK's inequality problem, an economy that badly needs a new lease of life, and a public appetite for a radical shake-up. That the government seems unable to translate this into a clear, coherent programme for change is a tragedy.
Fraser Myers is deputy editor at spiked and host of the spiked podcast. Follow him on Twitter: @FraserMyers.
To enquire about republishing spiked's content, a right to reply or to request a correction, please contact the managing editor, Viv Regan.