Why midwives should get the Covid jab
Unvaxxed healthcare staff are reinforcing pregnant women's fears of the jab.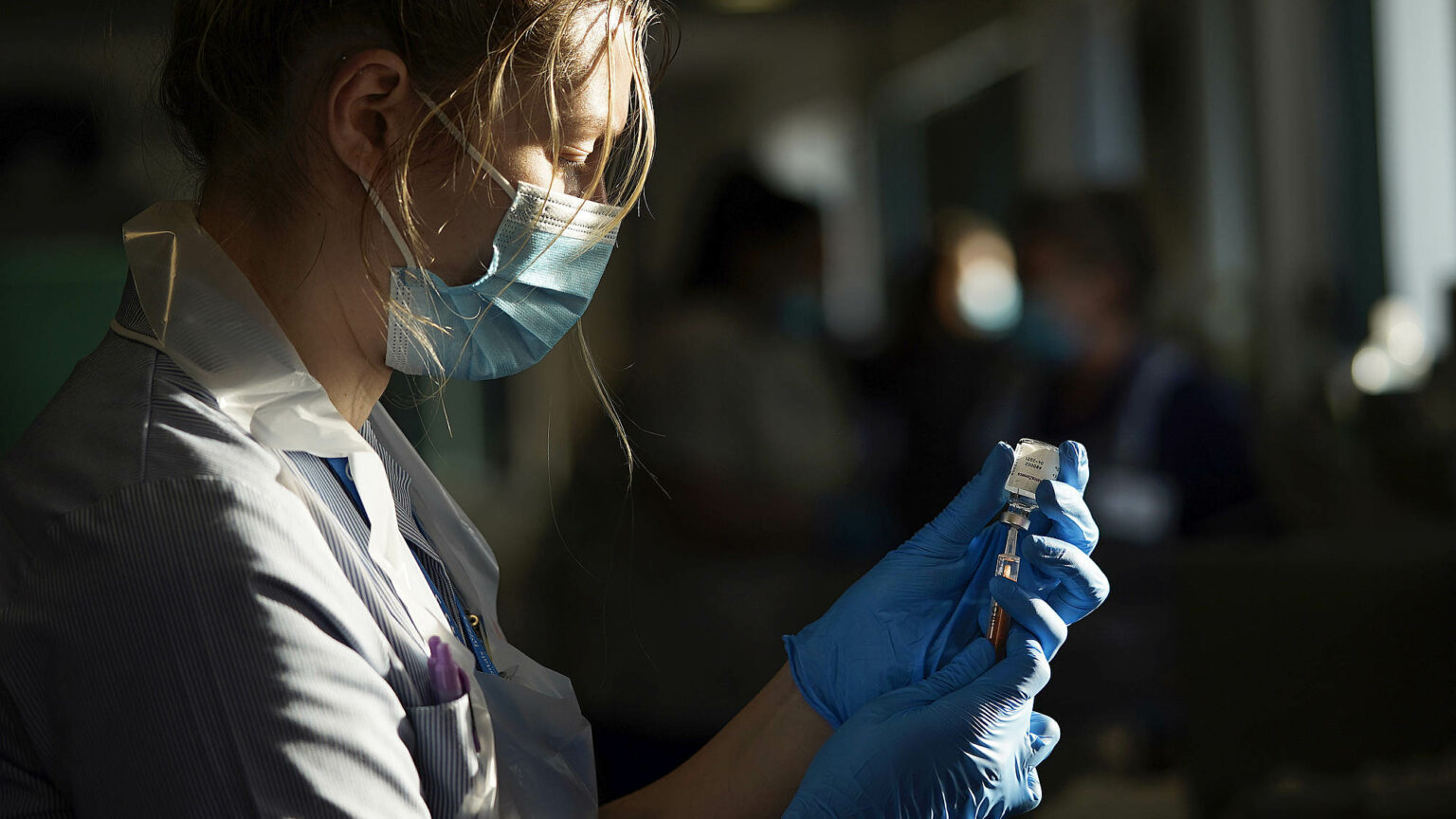 Speaking to Sky News about the government's vaccine mandate for NHS staff, unvaccinated midwife Erika Thompson had this to say:
'It's been drummed into us from our training to be autonomous practitioners and empower women to make their own decisions. So when we are not allowed to do that for ourselves, it's making me, making people, angry.'
That was last week. Since then, of course, it has been reported that the government is set to scrap this 'no jab, no job' policy for healthcare staff in England. Yet, regardless of whether this happens, the debate over whether care-sector staff should be vaccinated is set to continue.
As midwife Erika shows, the principle of autonomy has been central to the case against vaccine mandates in the NHS. Indeed, autonomy is the ethical cornerstone of modern medical care. No one can be forced to have medical treatment against their will.
This principle is especially significant for pregnant women – the very people Erika and her midwife colleagues care for. After all, history is full of examples of medical treatment being forced on (or not provided) to pregnant women. And it has always been justified in terms of concern for the fetus over and above concern for the pregnant woman.
Erika suggests that by refusing vaccination she is exercising the same autonomy as that underpinning the right to choose of pregnant women. But this is not true.
Now of course people have the right to choose in the matter of vaccination as in any other medical procedure. Erika therefore has every right to refuse to be vaccinated. No one should be able to put a needle in her arm unless she consents.
But the fact that Erika is a midwife, and trained to empower women to make their own decisions, does not justify her decision to reject vaccination. Quite the opposite. As a midwife, she has a special sort of responsibility to those she looks after – which is to care for them through pregnancy in the best way possible.
This means that midwives ought to do everything possible to reduce the risk of infection to those in their care. And getting vaccinated can certainly be considered part of that effort. Therefore, those running the health service can legitimately require that staff are vaccinated – because it reduces patients' chance of illness and death.
Moreover, midwives should be trying to encourage pregnant women, many of whom are vaccine hesitant, to get jabbed. This is a serious problem at the moment. Indeed, up to spring 2021, the UK's Joint Committee on Vaccination and Immunisation (JCVI) advised pregnant women to avoid the vaccine unless they were at high risk of serious disease, because the risks were unknown. That advice changed in April 2021, when the JCVI advised that the vaccine was safe and all pregnant women should be offered it. But, by this point, the damage of such mixed messaging had been done.
There are now considerable efforts being made to encourage pregnant women to get vaccinated and reassure them not only that it is safe, but also that it is the best thing to do. Midwives, as midwives, should be enthusiastically supporting this project, not presenting vaccination refusal as an expression of autonomy.
There is already a damaging culture of precaution around pregnancy. The actions of pregnant women tend to be seen as potential threats to the fetus, and so efforts are made to ensure 'she doesn't harm the baby'. This subordination of women's autonomy to the putative needs of the fetus is harmful. And it is precisely this type of precautionary thinking that led to vaccination being initially denied to pregnant women last year – because the vaccination might harm the fetus.
There are many ways a midwife can campaign or work to increase the autonomy of women. They can protest the oppressive precautionary thinking that shapes attitudes to pregnant women. And they can do everything possible to bring about the decriminalisation of abortion.
What they should not do is confuse their own feelings about vaccination with the needs of pregnant women.
Ellie Lee is director of the Centre for Parenting Culture Studies at the University of Kent.
To enquire about republishing spiked's content, a right to reply or to request a correction, please contact the managing editor, Viv Regan.