Save us, Sue!
The media elite's excitable anticipation of Sue Gray's report is creepy, tragic and anti-democratic.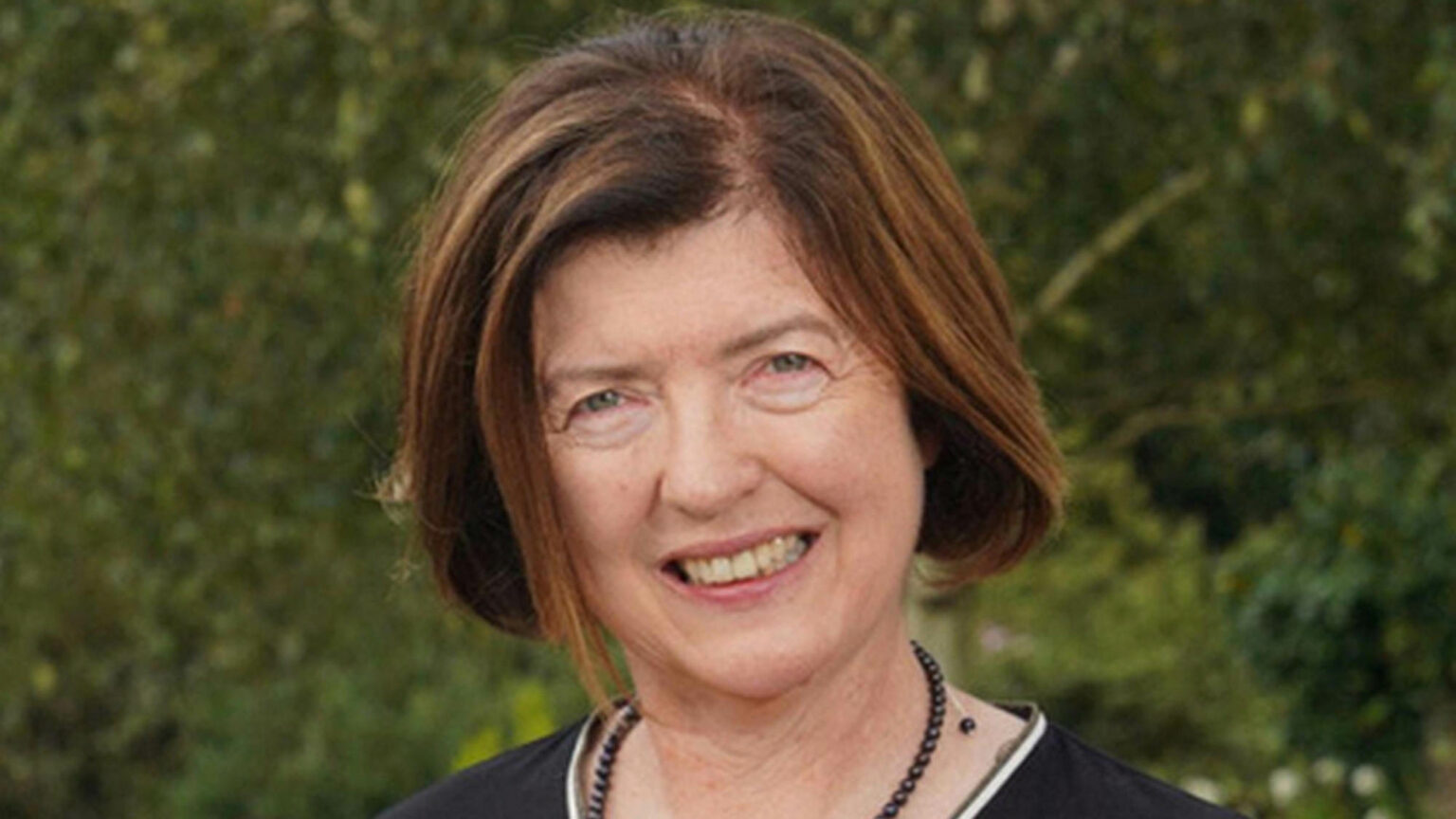 I know we're all meant to be hopping mad about Boris the party animal. About all those shindigs they allegedly had in Downing St, involving Union Jack birthday cakes, wine, cheese and dull chats, and – gird yourselves – Zoom quizzes in Christmas jumpers. Reading the fanatical coverage of these lockdown-busting get-togethers – 'There was a cake', one senior political correspondent solemnly said, as if Rishi Sunak awkwardly singing happy birthday to Boris Johnson were akin to the Profumo Affair – you'd be forgiven for thinking Studio 54 had descended on No10. And apparently our sole role as media consumers is to tut tut at all these revelations of stiff, polite debauchery.
But there is something I am finding far more disturbing than partygate, more disturbing even than the idea that sitting at a table in a garden with Dominic Cummings going on about game theory and Carrie Johnson boring for Britain about the eco-wisdom of hiring rather than buying designer clobber counts as a 'party'. And that is the Cult of Sue Gray. The media elite's slack-jawed anticipation of Ms Gray's report into this dumb affair. The forelock-tugged, prostrated excitement with which the media establishment is awaiting the judgement of a woman none of us had heard of a fortnight ago. Sure, Boris and Co behaved badly. But it is the chattering classes' creepy hope that Ms Gray will slay the government, that this mysterious wonk will do what the woke elites have singularly failed to do at election after election in recent years, that is truly objectionable, and which in my view poses a longer-term threat to democratic discussion in this country than Boris cutting a tacky cake.
'Save us, Sue' – that's essentially what the media elite, the Remoaner set and the radical left have been crying for the past week. They have made themselves into the wide-eyed apostles of a civil servant who has been handed an extraordinary amount of power over a government voted for by 14million people. (So retro to talk about votes, I know.) They want Sue to wield her axe. Chop them all down. The ridiculousness of it all was brilliantly summed up in a Sky News headline. 'Who is Sue Gray – and does she have the power to bring Boris Johnson down?', it asked. Perfect. That brilliantly distills the feverish chatter you'll hear at every right-on dinner party right now: 'I have no idea who this woman is but I hope she overthrows the PM voted in by all those gammon.'
Sue Gray has become an almost mythical figure. She's yapped about on the nightly news. There are memes. I saw one on Instagram showing the Spice Girls circa 1996 huddled around a computer alongside the words: 'You and the girls hacking into the government servers to get the Sue Gray report in its entirety.' The commentariat are wetting themselves in anticipation. Lobby hacks have been tweeting 'It's being published NOW' every hour for the past five days. Really clued-up, lads. 'Sue Gray: the woman who could bring down Boris Johnson', says a headline in the New Statesman. Those NS revolutionaries! You can picture them in their open-plan offices running a book on whether this 'deputy god' – which they reveal is Gray's nickname in the civil-service world, which is not at all weird and cringing – will topple the PM they love to hate.
Even the New York Times is sticking its beak in. Convinced, still, that Brexit Britain is the worst country in the world, the NYT crows about this 'unknown civil servant [who] may determine Boris Johnson's fate'. So funny, isn't it? A mandarin the masses had never heard of, far less cast a ballot for, doing a Colosseum-style thumbs up or thumbs down for a man voted for by millions of working-class people. Sue Gray is 'the most powerful person Britons [have] never heard of', says the NYT, unwittingly cutting to the heart of the problem with the Cult of Sue – namely, how can it be right that someone we don't know can decide the fate of a man we definitely do know and may even have voted for?
So much political hope has been invested in St Sue by the Borisphobic wing of the establishment that when it was revealed that parts of her report might be watered down at the behest of the Metropolitan Police – which is now investigating partygate, because who cares about knife crime, or burglary, or Islamic terrorism? – those people went berserk. They could not believe that an unelected police force would stand in the way of an unelected civil servant as she held out their best hope yet of ridding Britain of Boris. Guardian cartoonist Martin Rowson, a Hogarth to angry rich liberals, did a cartoon of a cop standing on the Sue Gray report as Boris, halfway down a drain, says: 'See…? Can't get rid of me that easily.' Ladies and gents, the addled minds of the upper middle classes.
Of course there's a flipside, too. Alongside the anti-gammons who pray Sue will rid us of Boris, there are the Boris fanboys who hope Sue will save Boris. Witness all those Tories, including Boris himself, who now defer everything to the most powerful person Britons have never heard of. 'All that is a subject of Sue Gray's investigation', Tories constantly say, deflecting the judgement of the public essentially by saying, 'No, plebs – you must await the judgement of Sue Gray!'. But of course, the reason Tory officials can hide behind the hem of Ms Gray's priestly robes is precisely because she has been imbued with so much technical authority by the government itself and so much moral authority by democracy-allergic elements in the woke elite. The building up of this 'deputy god' made it inevitable that Boris and his colleagues could weasel out of the democratic question 'What the hell were you playing at?' by basically saying 'Let's await the Word of (deputy) God'.
I'm sorry, but I find the idea that you and I and the teeming citizens of this democratic nation must await the political judgement of a woman who has been cooped up in the sclerotic, Byzantine civil service since the 1970s deeply disturbing. Who died and made her deputy god? This all feels positively pre-democratic. Politics as a passive spectator sport. The citizenry reduced to grinning infants waiting to find out if a functionary will save or condemn the government we put into power. It all suggests that the fallout from partygate will be far worse than partygate itself. Give me arrogant elected politicians who have wine and cake over these unaccountable elites who are obsessed with correcting the 'mistakes' of the dim, feckless electorate any day of the week.
Brendan O'Neill is spiked's chief political writer and host of the spiked podcast, The Brendan O'Neill Show. Subscribe to the podcast here. And find Brendan on Instagram: @burntoakboy
To enquire about republishing spiked's content, a right to reply or to request a correction, please contact the managing editor, Viv Regan.