Down with positivity
Our obsessive search for happiness is making us miserable.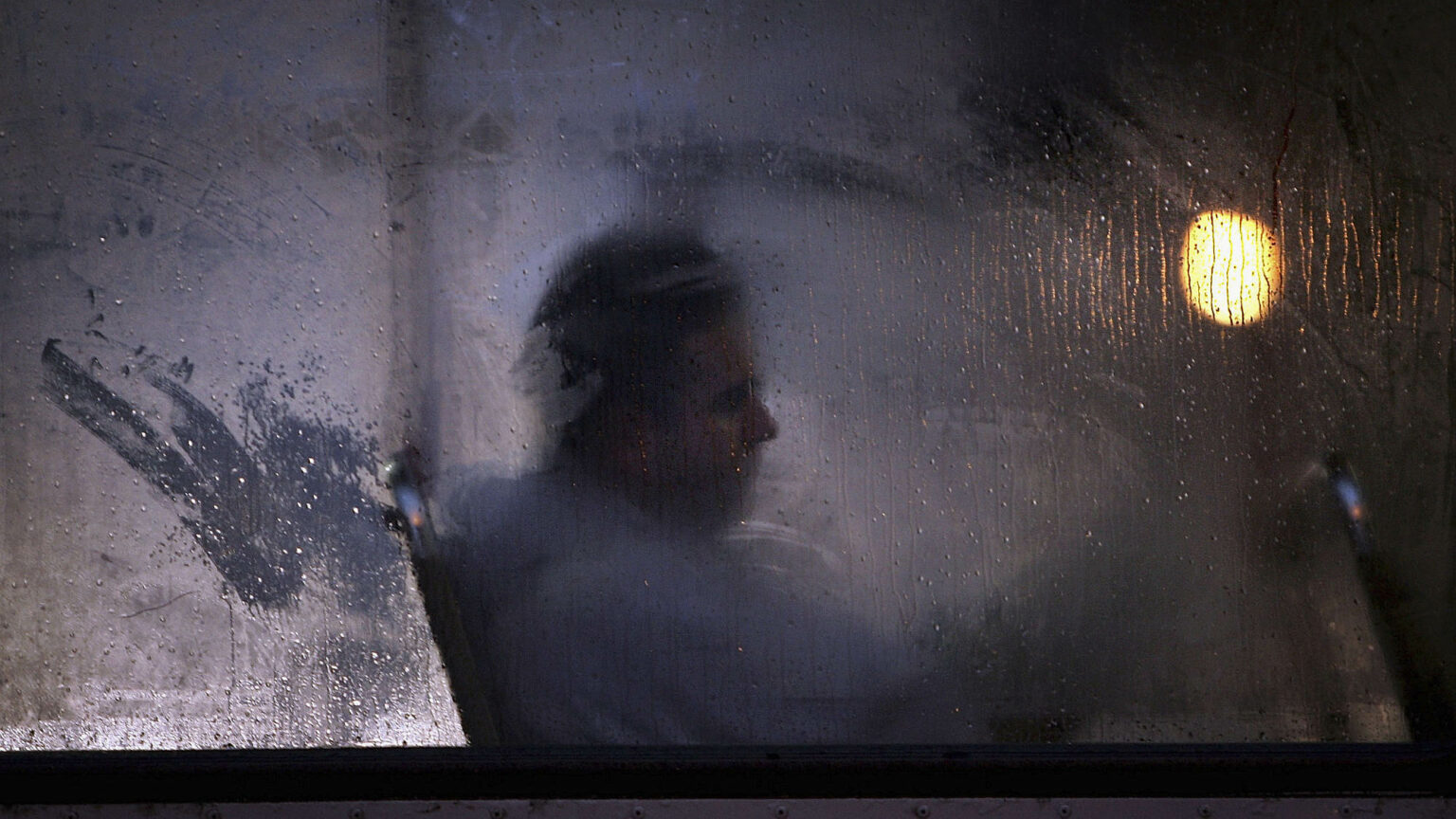 Relentless optimism is bad for you. It makes you feel lonely, helpless and depressed. That is the message of a book released in the UK this week: Toxic Positivity: Keeping it Real in a World Obsessed With Being Happy, by Whitney Goodman.
We've all become familiar with the happiness imperative in recent decades, but it seems to have mushroomed during the pandemic. All those dreary and hugely annoying memes on social media are testament to this eruption of positivity, allied to the now commonplace orthodoxy that 'negative thoughts' are intrinsically counterproductive. Most recently, we had Prince Harry urging people to quit their jobs and 'put their mental health and happiness first. This is something to be celebrated.'
Goodman started to notice this trend replicated in her therapy practice in Florida three years ago. 'What bothered me was the way these upbeat sentiments seemed to be blaming the person who was suffering, because they weren't strong enough to deal with their lives', she told the Daily Telegraph last week. 'They felt that being honest about their feelings was a weakness.' Bad things do happen, and worry or fear is an entirely appropriate and rational response, she says. 'Toxic positivity leaves people hiding behind a mass of fake joy, isolated and alone.'
That 'toxic positivity' arose during the most depressing period in living memory should tell us something of its dubious nature. It seems to be a desperate, rearguard coping mechanism for dealing with chronic misery, a belief that one can think oneself happy.
Yet this delusion has always been with humanity. The pandemic has only made it more pronounced. Religion and the promise of an afterlife has been the traditional method of dealing with the reality that disappointment and 'misfortune in general is the rule' of life, as Arthur Schopenhauer put it. Political utopianism and modern consumerism tried to persuade us that permanent happiness could be achieved in this life. The happiness industry is merely the latest futile effort to solve the human predicament.
But don't despair. A remedy or palliative is out there and it's age-old. It's a paradoxical one, and the one the Stoics preached: learn to expect unhappiness. It's the approach taught by Roman philosopher Seneca, who said that life was about frustration. It's likely that tomorrow is going to be worse than today, and you should prepare yourself accordingly. Deluded optimism only results in 'self-pity, anxiety, bitterness, self-righteousness and paranoia', he warned. After Seneca, Schopenhauer urged us to live as if happiness was the exception, and misery the norm: 'The happiness of a given life is not to be measured according to the joys and pleasures it contains, but according to… the absence of suffering.'
In other words: expect and seek happiness and you are only going to make things worse for yourself. Contrarily, expect the worst and everything is uphill from there. To rephrase the sentiments of a famous song: 'Don't Worry, Be Unhappy.'
---
Don't poke the Russian bear
One of the reasons some of us voted for Britain to leave the European Union was that it is run by philistine technocrats who have little understanding of European history and civilisation. They seem not to understand that diverse peoples cannot be cajoled, bribed and bound into a supranational superstate without the ultimate use of force. Attachments to language, culture, religion and nationhood will usually resist such efforts in the end – but at a terrible cost.
Alas, the philistines have not gone away, as can be seen in the current crisis regarding Ukraine and Russia. For good and ill, Russia has always seen itself first among equals among Slavic people – especially of the Orthodox Christian variety. That's why it reacted with such fury to the NATO bombing of the Serbian people in 1999, a reaction that caused consternation to that neophiliac ignoramus Tony Blair, who with effrontery said that Bismarck 'was wrong' when the great Prussian warned against ever interfering in the Balkans.
People like Blair don't understand the Orthodox ties that unite Russia and Serbia – and eastern Ukraine. Nor do many seem to appreciate that Russia still regards itself as the heir to the Soviet and Tsarist empires, and still smarts from the loss of historical lands. This is why putting NATO troops in Poland and the Baltic states was such a provocation in the first place. NATO's flirtation with Georgia has aggravated matters, too.
Surely Russia should get over losing its empire or forget the past, you might say. That's logically true. But there's also a thing called realpolitik, or common sense, in which you don't go needlessly and thoughtlessly stirring things up in the first place. Take one example from 1962: then, the Soviet Union placed nuclear missiles on America's doorstep on the island of Cuba, a country which only three years previously had been a satellite state of the USA.
---
Self-identification for star signs
At the annual meeting of the United Kingdom Astrodentarian Alliance held at Anthrax Hall, London WC1, its deputy chief leader, Mungo Krankhaus, spoke with great enthusiasm about the government's decision to recognise people's Star Signs, and for Astrodentarian pronouns to be enforced in public.
'It's been a long time coming. At last we are free to unshackle ourselves from such outdated and medieval terms as "he", "she", "sher", "they" and "non-binary"', said Mr Krankenhaus. 'Speaking as a Libra myself, and as someone who deeply believes himself to be a Libra, I'm delighted to see that all of us – whether we self-identify as Scorpio, Gemini or Sagittarius – will have our star signs recognised.'
There was some dissent at the gathering, however. A spokesman for UKAA's radical wing, the Libertarian Astrodentarian Faction, Ron Wittgenstein, a perpetual thorn in the side of the old guard, stood up to protest. 'To be honest, this whole debate is predicated on essentialist astrological concepts that belong to the Dark Ages', said Mr Wittgenstein. 'As a so-called "Libra", Mr Krankenhaus should recognise the fundamentally fluid nature of star signs. People are on a spectrum. All Librans are either on the cusp of Virgo or Scorpio. Star signs are socially constructed and are not absolute.'
There were disturbances outside, too, with protests from the group, Star Signs Matter, who shouted 'bigot' and 'racist' at congregants as they entered the conference room. 'So-called Western star signs are logocentric, colonial Western inventions', explained SSM spokeswoman, Miranda Kalashnikov. 'We hold that everyone is a pig or a dog, according to Chinese astrology. Or a crocodile or a snake, according to the Ancient Aztecs. These are all equally valid, absolute facts.'
To enquire about republishing spiked's content, a right to reply or to request a correction, please contact the managing editor, Viv Regan.