The police need to butt out of partygate
We should never use the criminal law for political ends.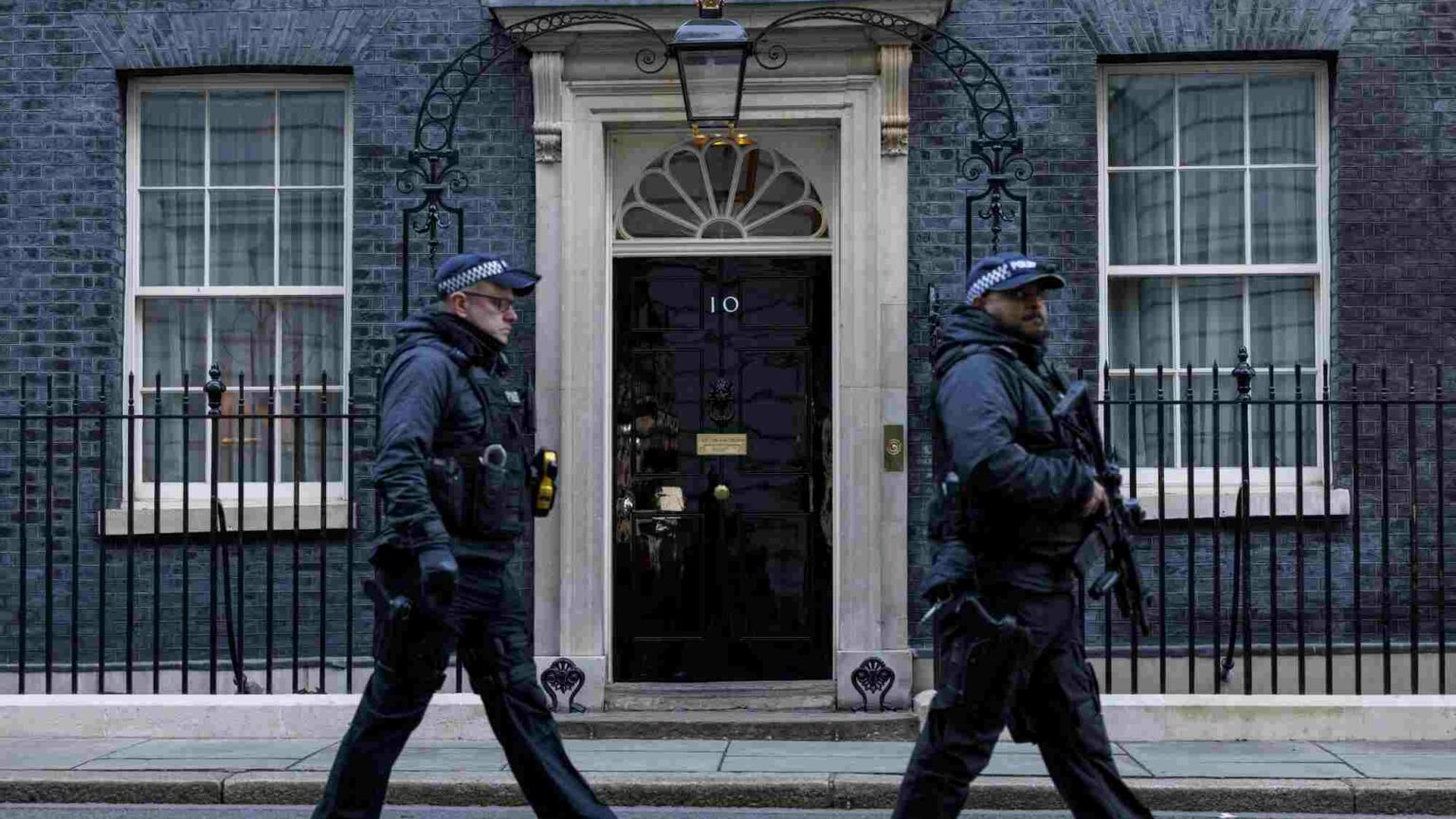 There is something very grim about the Metropolitan Police deciding to get involved in 'partygate'. Met Police commissioner Cressida Dick announced this week that there would be a police investigation into 'potential breaches of Covid regulations' related to reports of multiple parties at Downing Street during lockdown. Previously the Met had refused to investigate, saying that the breaches were too far in the past. And despite the announcement, Dick still maintains that it would not 'normally be a proportionate use of [police] time' to investigate such minor criminality long after the fact.
The hypocrisy of the Downing Street parties is nauseating, of course. Everyone has a story to tell of individual sacrifice made during the lockdown. The idea that staff at Downing Street were partying at the same time as telling the rest of us to stay inside has been greeted with justifiable anger.
Nevertheless, we should be very wary of a police investigation into a serving prime minister and his staff. Labour's deputy leader, Angela Rayner, used the announcement of the investigation to describe Johnson as a 'national distraction'. Others have claimed that the alleged criminality raises questions around how Brexit was secured. It is clear that those celebrating this intervention want Boris gone. And they see the criminal law as a way of achieving that.
This is not a rational use of the criminal-justice system. After all, would anyone seriously expect or want the police to investigate Covid breaches against anyone else, other than the prime minister, more than a year after the fact? Of course not. The prospect would rightfully be dismissed as wasting police time. Yet when it comes to Johnson, the argument seems to be that these breaches were so flagrant, so in breach of public trust, that they should attract criminal sanction.
But questions of public trust and hypocrisy are not a matter for the criminal law. This feels like revenge, not justice. Our criminal-justice system should be used sparingly, only in the most serious of cases. Besides, we have never applied our criminal law in a completely black-and-white way. The Crown Prosecution Service has the discretion not to prosecute people where it is against the public interest. This discretion influences the conduct of the police, who tend not to investigate cases where it serves no discernible public good. Those in support of this investigation have no argument as to why the intervention of the criminal law is necessary for the public good.
The merit of investigating an alleged crime always has to be weighed against other public interests. Johnson is still a democratically elected prime minister and he still governs with the consent of parliament. As long as that remains the case, there is an overwhelming public interest in allowing him to govern without being drawn into a police investigation.
Of course, it could be argued that many thousands of ordinary members of the public were prosecuted for Covid breaches and the law should be applied uniformly. There is some merit in this argument. But we should also recognise that the Covid rules were never applied equally across the country. They targeted some communities more than others. Yet few were willing to speak out about this at the time. To argue that investigations and prosecutions of the powerful are now required to maintain consistency feels like too little, too late.
While using the criminal law against the prime minister is a problem, Boris certainly deserves to pay a political price for his alleged rule-breaking. If his party has any sense it should boot him out as soon as possible, or he should be held accountable at the ballot box. That is the by far best way to serve the public interest in a case like this. Those calling for the criminal law to be brought into partygate should be ashamed of how they have politicised the justice system.
Luke Gittos is a spiked columnist and author. His latest book, Human Rights – Illusory Freedom: Why We Should Repeal the Human Rights Act, is published by Zero Books. Order it here.
To enquire about republishing spiked's content, a right to reply or to request a correction, please contact the managing editor, Viv Regan.