Identity politics is killing fiction
The modern vogue for authenticity and lived experience is bad news for creativity.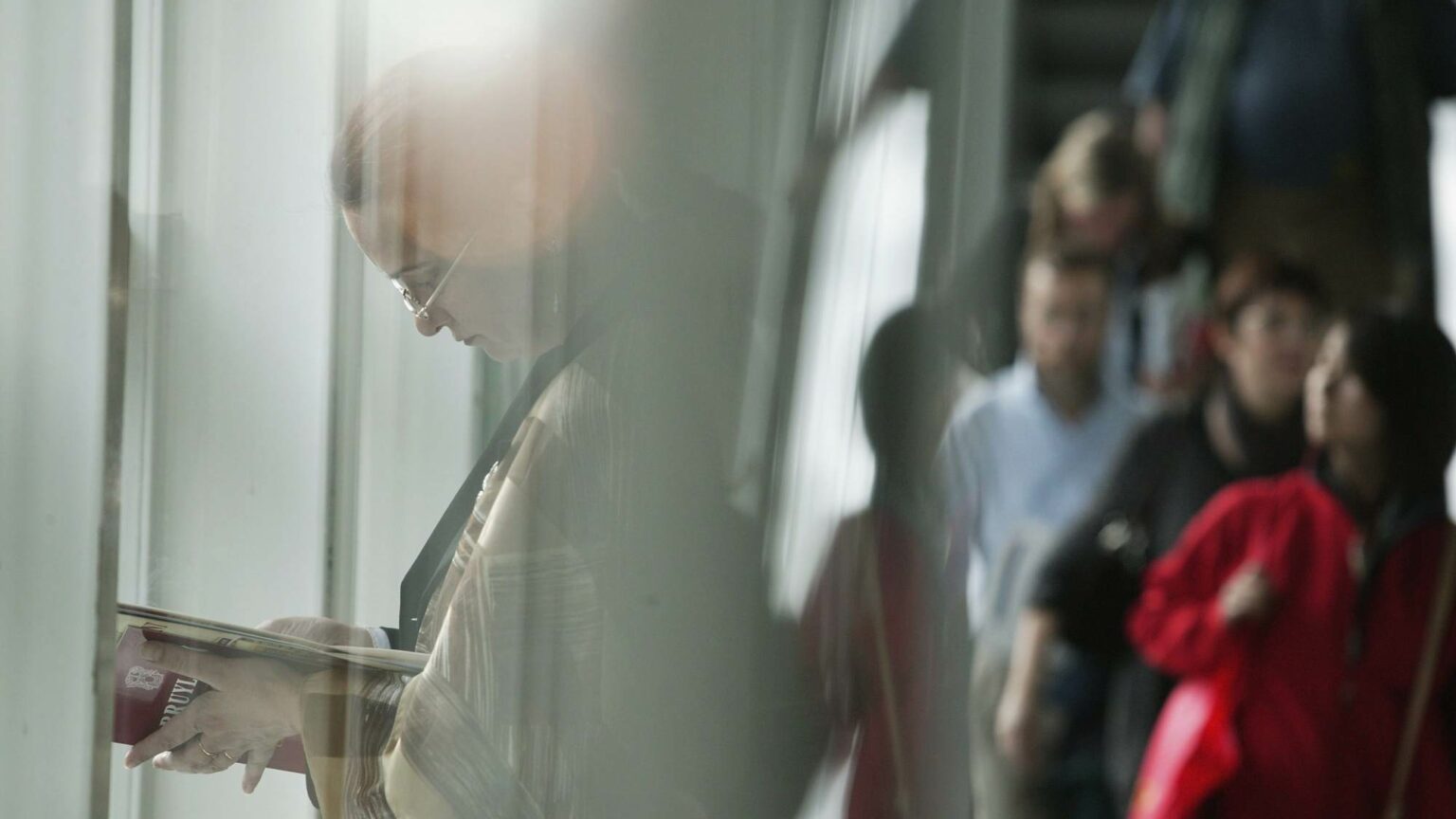 Should authors really feel compelled to write only from their own personal experience as a member of a particular identity group? Or are the current obsessions with authenticity and identity in danger of disfiguring literature completely?
This is not a hypothetical question. For instance, author Sebastian Faulks recently declared that he would stop describing the appearance of female characters. He was responding to criticism from a reader who challenged his 'right [as a man] to write about a woman'.
This growing wariness over the freedom of a writer to imagine his or her way into a character has coincided with the rise of 'autofiction' (short for autobiographical fiction). This genre gathers under its umbrella a flattering range of literary figures, from Sheila Heti and Ben Lerner to Karl Ove Knausgård. It aims to provide a sense of real human experience.
But autofiction's premise as a genre is self-defeating. As soon as personal authenticity becomes a commodity and has to be reproduced to satisfy demand, rather than be allowed to develop spontaneously, it is no longer authentic. It is, by definition, artificial.
Nevertheless, that seems to be what publishers want. The real thing as a commodity. Especially if the author is from a desirable identity group.
In an interview for the Telegraph, literary agent Clare Alexander described the drive for diverse, authentic voices in publishing as little more than 'box-ticking'. 'It is easier at a publishing house now', she said, 'to buy a book by a woman, and ideally a woman from a diverse background'. This demand for authenticity turns the author into a brand, there to authenticate the veracity of the product on sale.
Some have long been troubled by this development. In a 1982 essay on Commonwealth literature, novelist Salman Rushdie noted publishers' and critics' mistrust of those minority authors who attempted to break with the expectations of autofiction. If such authors weren't writing about their ethnic or national experience, if they weren't writing an authentically Indian or authentically Caribbean novel, they were seen to be betraying their name-brands.
Imagine a novel being eulogised for being 'authentically English', or 'authentically German', complained Rushdie at the time. It sounds absurd, he wrote, 'yet such absurdities persist in the ghetto'.
The knotty problems around fiction, identity politics and authenticity are captured well in the case of Toby Forward, an Anglican vicar who committed a literary hoax in the mid-1980s.
'With hard-eyed realism and poignant simplicity, Rahila Khan brilliantly gives voice to uneasy youth', reads the blurb of Down the Road, Worlds Away, an out-of-print collection of short stories from 1987, about the lives of Muslim girls and white boys in the north of England.
As it turned out, Rahila was really Toby.
Forward had originally been prompted to write under a pseudonym because of the dearth of available material for teaching modern Muslim writing in his RE classes at an all-girls' boarding school. He then submitted a few early writings as 'Rahila Khan' to BBC Radio. The response from BBC producers was encouraging, but they felt the stories could be improved by reflecting 'a genuine "ethnic" background'.
The result was the short story, Pictures, broadcast by the BBC in 1985. It was about a Muslim girl who is dragged into a conflict between secular British culture and the rites and rituals of life in a Muslim family.
The subsequent praise for Pictures encouraged Forward to write more as Rahila Khan. But whenever Khan ventured into stories about white boys, they were all immediately rejected.
Nonetheless, women's press Virago included Rahila Khan's early stories in its 'Upstart' series. When Virago's agents told Khan that they would like to meet her, Forward hoped that her refusal to do so would cause Virago to back out. Against all expectations, Virago had her sign a contract instead. When Khan was then invited to a variety of talks, interviews and conferences, a dreadful realisation dawned on the vicar:
'I had learned that the image of the isolated writer getting on with the work is a false one. Publishing is about meeting people, giving interviews, going to launches and lunches… The unspoken assumption behind most of this was that all imaginative literature, all fiction, is autobiographical. Later I was to be accused of pretending to occupy a position I didn't hold, to speak with a voice that wasn't mine. I had thought that that was the purpose of art.'
Forward's dismay when hit by the reality of the author-as-brand is understandable. Yet it is notable that even then, in the mid-1980s, there was an appetite for identity-driven stories. As expected, when Forward came out with the truth, all copies of Down the Road, Worlds Away were withdrawn from sale and pulped, and Forward was accused of having stolen an opportunity from a real Asian woman.
The authenticity of some types of literature – such as accounts of the Holocaust, for example – is important. But, in the main, criticising the thieveries and fabrications of the fiction writer is a bit like punishing a butcher for handling meat.
No one is exempt from the charge of cultural appropriation and inauthenticity. As soon as authors dare step into someone else's shoes they are in potentially dangerous waters. One recent high-profile victim is Jeanine Cummins, who was accused of 'erasing authentic voices to sell an inaccurate cultural appropriation for millions' in the process of writing American Dirt, a novel about the plight of migrants from Mexico. Her novel still became a best-seller, though her publishers cancelled a planned book tour and her reputation was trashed. When authors are accused of inauthenticity, publishers seem all too happy to throw them under the bus.
The authenticity obsession. The focus on an author's identity. The accusations of cultural appropriation. All this is coming at the cost of literature itself. We are sacrificing art and imagination at the altar of identity politics.
Maria Albano is a writer and critic based in London. Follow her on Twitter @marialbno96.
To enquire about republishing spiked's content, a right to reply or to request a correction, please contact the managing editor, Viv Regan.