Sportswashing has backfired spectacularly
Qatar and Saudi Arabia have accidentally broadcast their sins to the entire world.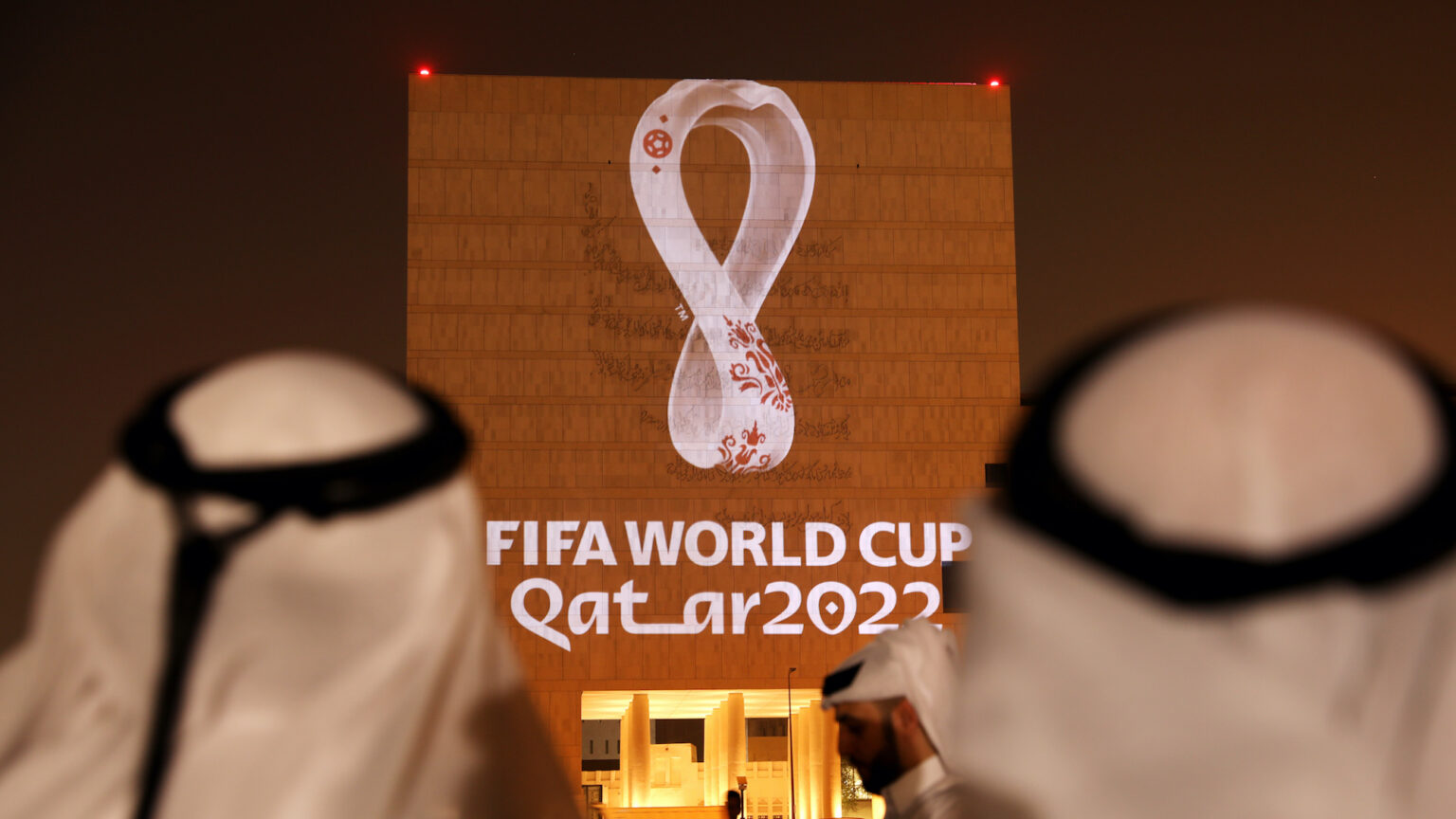 Like many fans of other football clubs (Liverpool here), I've long had a soft spot for Newcastle. David Ginola, young Gazza, Keegan's 'I will love it' meltdown, the iconic striped shirt, Viz magazine, big Les Ferdinand, that wonderful lilting accent, Newkie Brown, Shearer's amusingly utilitarian 'one hand in the air' goal celebration, Jimmy Nail… what's not to love about the Toon, like?
So when Newcastle United was bought by the Public Investment Fund – essentially, the nation state of Saudi Arabia – I was, like most, disappointed to say the least.
Public Investment Fund. It sounds so banal, harmless. This could be some local-council initiative for directing its unused budget towards installing dog-litter bins.
In reality, what has been described as one of the 'least transparent' sovereign wealth funds in the world controls half a trillion dollars, some of which is being spent in an attempt to prevent Newcastle's seemingly inevitable – and, let's be honest, funny – relegation from the Premier League.
Public Investment Fund is employed in part to present a softer, kinder image of one of the worst countries on the planet, a hideous petro-theocracy which ticks a full house on the human-rights bingo card: torture, murder, racism, sexism, homophobia, internment, human trafficking, you name it.
Of course, the House of Saud isn't the only totalitarian regime to try so-called sportswashing. You don't even need to leave the Premier League: Man City was bought in 2008 by Abu Dhabi United Group, the velvet glove covering the iron first of the UAE, which has a terrible human-rights record. In 2019 the Rwandan tourism authority struck a deal with Arsenal.
We've seen the World Cup go to Qatar, another nation run on medieval mores and modern fossil-fuels. The previous tournament went to Russia – not quite Qatar-level horror, but not quite a paragon of freedom either. State-owned Qatar Airways sponsors several clubs in Europe, including Barcelona and Bayern.
The list of attempts at sportswashing, in football and elsewhere, is endless. Gazprom and Schalke 04, Gaddafi and the Supercoppa Italiana, Chelsea playing Arsenal in Baku, Ferdinand Marcos and the Thrilla in Manilla, Olympics in China and Brazil and the USSR and China again (the Winter Olympics next month), golf throughout the Gulf, Formula 1 screeching around pretty much anywhere that'll take them no matter how reprehensible, rugby tours to Apartheid-era South Africa…
Ugh. Enough. To misquote Samuel Beckett – famously, a cricket man – I can't go on. No, that's it. I'm leaving out the 'I'll go on' follow-up line. It's too depressing. Depressing because sportswashing is just so amoral, manipulative and cynical.
Everyone hates us, goes the thinking of this cabal of world-class bastardry. They consider us appalling. Let's assuage this by hitching our wagon to something loads of people love: sport.
Sportswashing plays on all the things that make sport great and enrich our individual and collective existence: camaraderie, sentimentality, drama, ridiculous optimism, excitement, emotion, heritage, community… not to mention straightforward fun. It weaponises them, transforming the benign ploughshare of fandom into the malevolent sword of 'soft power'.
If you love sport, and care about rights or basic human decency, this might be too much to bear. Except for one important caveat: the Streisand Effect.
The term dates from 2005, when the huge-voiced singer took legal action against a photo of her home being included, purely incidentally, in a collection on coastal scenery. Before this lumbering intervention, the image of Chez Streisand had been downloaded six times. Afterwards, that quickly ballooned to half-a-million.
Tech writer Mike Masnick commented that 'trying to repress something online is likely to make it so that something most people would never, ever see… is now seen by many more… Let's call it the Streisand Effect.'
This hilarious irony has been felt, online and IRL, by countless awful politicians and pompous celebs: everyone from Jacob Zuma and the Chinese government to Hunter Biden and Ryan Giggs. And it has – ahem – kicked in across sport too, where sportswashing often has the opposite effect intended.
Malign entities 'getting in the game' tends to shine a light on all the terrible things they do. Joe Dictator or Mary Billionaire can't fart in the direction of a Premier League team without every media outlet listing exhaustively their every misdeed, past and current.
Even more ironically, many of us are unaware of much of this before their own actions draw attention to it. I was barely cognisant that Qatar existed before it got the World Cup – fairly sure I thought it was an enchanted island from 1001 Arabian Nights – whereas I now know the full rap-sheet against it, including the fact that 6,500 migrant workers have died building the very stadiums the accursed World Cup tournament will be played in.
I knew nada about Azerbaijan or Turkmenistan until they held sporting events. I wasn't aware of the full extent of corruption in Brazil until the 2014 Olympics. I'd never heard of Chechnyan dictator Ramzan Kadyrov until he hooked up with the UFC (Ultimate Fighting Championship). Now I know all about these misbegotten blackguards.
Meanwhile, there are semi-sentient clumps of dust in the Oort Cloud that could recite the sins of Saudi Arabia. But even there, we're learning new (horrible) things all the time: I hadn't, for instance, realised quite how closely connected were Public Investment Fund and the horrific murder of journalist Jamal Khashoggi.
It's a global-scale expression of the Streisand Effect: the thing they're doing to cover their crimes is actually broadcasting them to everyone. And I'm bloody delighted. Picture me giving it the full Shearer-esque 'hand aloft' in celebration…
Darragh McManus is an author and journalist. Visit his website here.
To enquire about republishing spiked's content, a right to reply or to request a correction, please contact the managing editor, Viv Regan.