Havana syndrome: a classic case of mass hysteria
How did so many US officials succumb to this obvious delusion?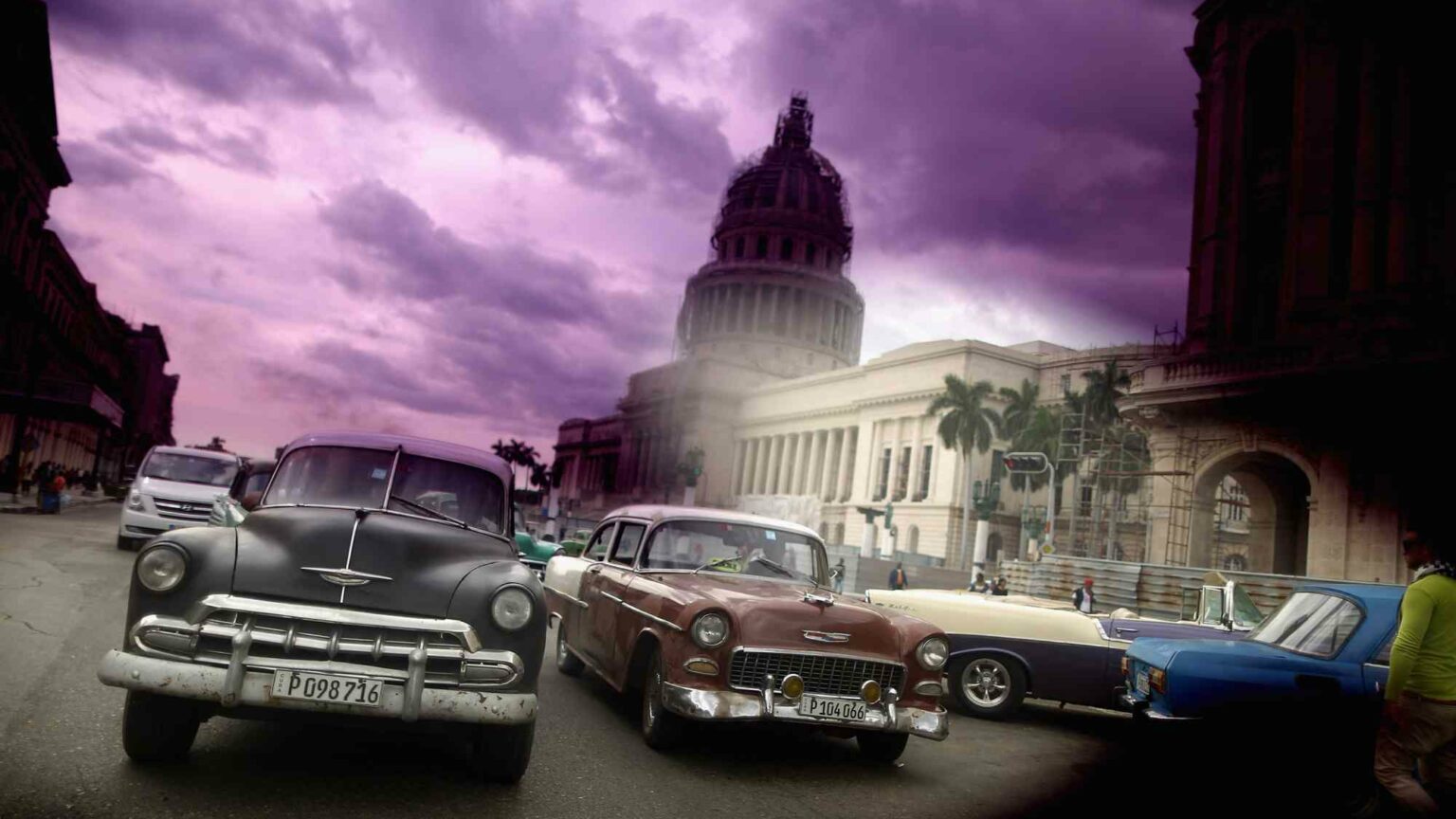 For nearly six years, the CIA and the US State Department have been peddling the silly idea that a foreign power – presumably Russia – has been deliberately attacking American diplomats with 'directed, pulsed radio frequency' energy. This was supposedly responsible for a mysterious illness affecting US intelligence and diplomatic officials.
The unexplained condition – with symptoms including headaches, dizziness, blurred vision and memory loss – was called 'Havana syndrome' because it was first reported at the US embassy in Cuba in 2016. Since then there have been more than 200 reported cases.
In recent years, many State Department officials have assumed that this illness really is the product of an attack by foreign powers. But last week a CIA investigation concluded otherwise – Havana syndrome is not the result of a sustained campaign by a hostile power.
For the past few months, the Biden administration has been describing Havana syndrome cases as 'anomalous health incidents'. But it is best understood as an outbreak of hysterical contagion.
Hysterical contagion, or mass hysteria, is usually associated with occasional outbursts of panic among people living in close proximity to one another. For example, in 1962, at a girls' missionary boarding school in Tanzania, there was an outbreak of laughing contagion. As one report describes it, the 'laughing was accompanied by other symptoms including fainting, crying and agitation'.
Such hysteria is highly contagious when it breaks out within an institution like a school. And it now appears to be equally contagious within an institution like the State Department.
Anyone remotely familiar with studies of mass hysteria would have known immediately that Havana syndrome had nothing to do with malevolent foreign actors. For instance, Robert Bartholomew, a senior lecturer in psychology at the University of Auckland, concluded last year that Havana syndrome was likely 'an outbreak of mass psychogenic illness that was exacerbated by government incompetence'.
Mass psychogenic illness occurs when people in a group start feeling sick at the same time, even though there is no physical or environmental reason for them to be sick. In the case of Havana syndrome, symptom-sharing by anxious bureaucrats and intelligence operatives must have played an important role in encouraging diplomats to feel ill. The readiness of sections of the State Department to point the finger of blame at foreign agents helped provide this otherwise inexplicable syndrome with meaning.
As Bartholomew put it: 'I would go so far as to rename it Havana syndrome delusion – the absurd belief, in the wake of persistent evidence to the contrary, that diplomats are being targeted with an energy weapon.'
No doubt State Department groupthink led to too many taking Havana syndrome seriously. But there is also another reason why mass hysteria was able to permeate Washington's foreign-policy establishment – namely, the extent to which American society in general, and its elites in particular, lead an intensely medicalised existence. That is to say, they increasingly experience everyday challenges as medical problems. This means they were all too willing to see Havana syndrome as a genuine medical condition rather than the psychogenic illness it almost certainly is.
Mass hysteria used to be attributed to gullible, semi-literate people or fragile and self-indulgent middle-class women. No more. It seems that today it is the officials charged with managing US foreign affairs who are now behaving like anxiety-ridden patients. It is not too much of a stretch to see such psychological weakness in the panic-stricken withdrawal from Afghanistan, and the hysterical behaviour of some of those involved in it. This bodes ill for America's future conduct overseas.
The emergence of Havana syndrome, and the willingness of the State Department to endorse it, should worry us all. An outbreak of hysterical contagion among schoolgirls is one thing. For it to seize those in charge of US foreign policy is testament to a far more serious problem.
Frank Furedi's 100 Years of Identity Crisis: Culture War over Socialisation is published by De Gruyter.
To enquire about republishing spiked's content, a right to reply or to request a correction, please contact the managing editor, Viv Regan.