Woke is sucking the life out of creativity
Today's culture is full of endless bland remakes, reboots and reimaginings.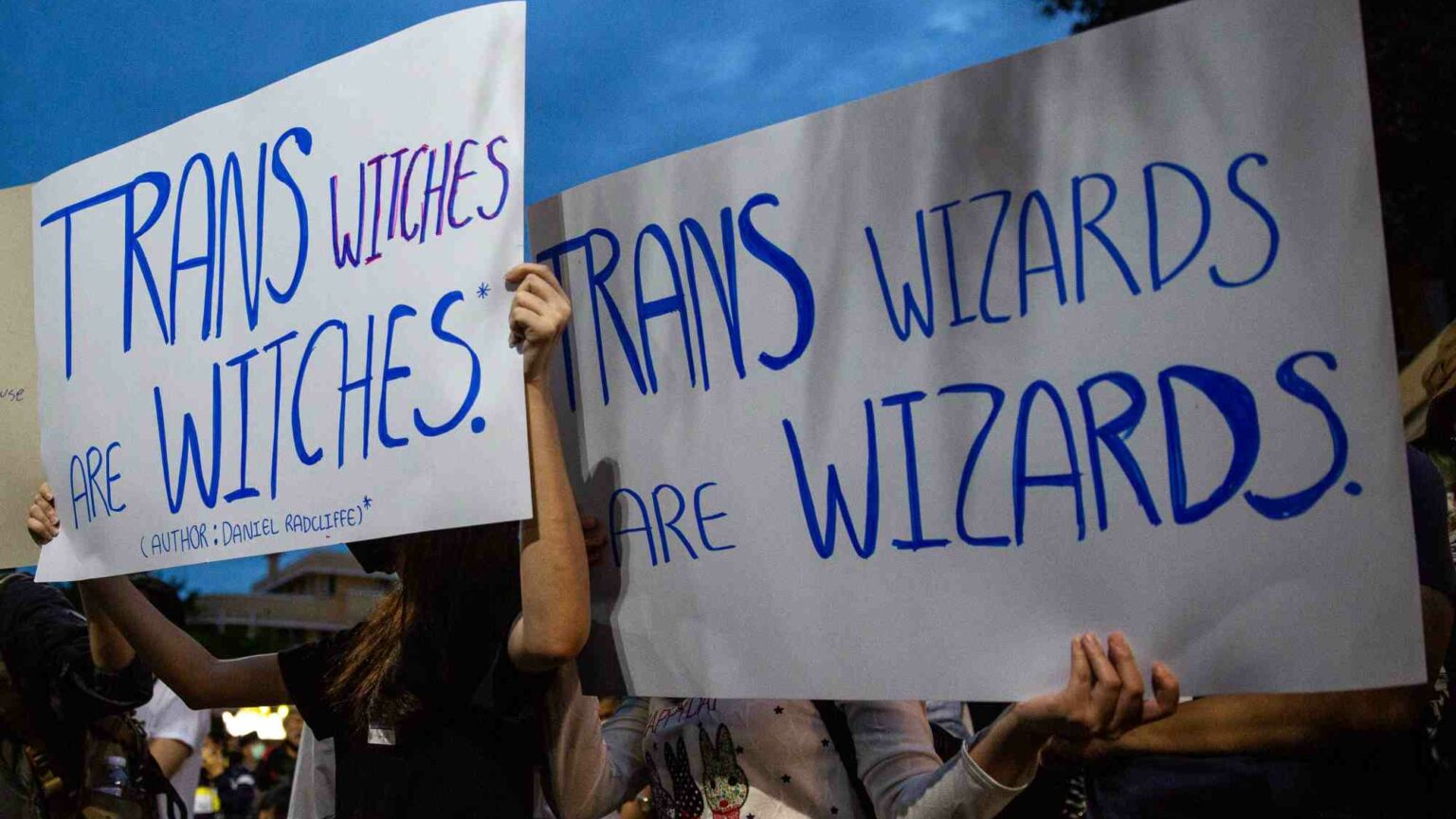 Reading that an online serial based on the Harry Potter stories was being planned by a TikTok producer, Megan Mckelli, one felt the need to check the calendar or wonder whether this was epic trolling. However, it seems to be set for filming in the summer, and while not featuring the young wizard himself, it will feature other characters inconveniently created by common-sense fanatic JK Rowling.
Quoth Mckelli (dig that lower case k!): 'We aim to reflect the diversity of the fanbase in its beloved characters, introducing people of colour, queer storylines and characters of differing faiths.' According to the casting notes, the role of Potter's dad is open only to an actor who is 'Asian, black, African descent, ethnically ambiguous, multiracial, Indigenous peoples, Latino, Hispanic, Middle Eastern, South Asian, Indian, Southeast Asian or Pacific Islander', while his mum should be a 'gender-nonconforming, non-binary, trans female'. Astonishingly, Mckelli added: 'I think it is very clear that we cannot trust Rowling or Warner Bros with this storyline or these characters.'
Rowling is notoriously protective of her copyright and it seems unlikely that she will stay quiet and #BeKind on this issue. But seeing as this project will be something called a 'fan film', her permission may not be needed. Whatever. I'd be inclined to buy shares in popcorn ASAP.
We are all by now thoroughly used to cancel culture – the hounding out of existence of everything from songs to statues that displease the monstrous hordes of Adrian Moles and Verruca Salts of the Junior Stasi. A bar I frequent in Brighton is now routinely given a list of records that might offend functions there, growing longer by the week.
But as bad as all the banning is woke culture's parasitical feeding on un-woke culture. Wokers are good at saying 'No', but are bad at the act of creation itself, as they lack the questioning / waywardness gene that is needed for the shaping of original and exciting cultural artefacts. 'Fairytale of New York' was served up at Christmas with two different versions on the radio – unexpurgated on Radio 2, for the unawake old, and censored on Radio 1, for the super-sensitive young.
The sheer unoriginality of woke culture – the ceaseless 're-bootings' and 're-imaginings' — has mired everyone from the Wombles to the Mitfords. India Knight's Darling – which updates Nancy Mitford's The Pursuit Of Love ('There are fewer servants and not everyone is titled and white', says Knight) – is due to delight us this summer. I wonder if it will feature any holier-than-thou women standing by men who are convicted of watching the worst category of child pornography, which would really bring it into the modern world, as well as adding intellectual heft. We shall have to wait and see.
The suicide of Caroline Flack two years ago was the Altamont of light entertainment. Suddenly, nastiness in any form was the enemy and 'duty of care' the words on every showbiz shyster's lips. But a big part of the appeal of TV talent shows was laughing at people who were deluded about the fact that they had no talent, and seeing Simon Cowell make them aware of this fact. When all criticism became constructive, viewing figures fell. As for the latest spin on The Weakest Link, nasty, old, white Anne Robinson has been replaced by friendly, youngish, inevitable Romesh Ranganathan. The whole point of that show was gasping at how rude Anne Robinson was to contestants. Without that, it's just another boring quiz show.
Sucking the juice out of genuinely original creations and serving them up lukewarm for a generation being groomed to eat only the intellectual equivalent of baby food is now the norm. This is not just Complaint Culture – this is Complan Culture.
Think of the 'female-friendly' Dr Who and Ghostbusters – funny, I wasn't feeling the least bit inferior before they existed. Imagine how empowered I'll feel when they finally choose a female James Bond. Why, I might unchain myself from the vacuum cleaner and go out and vote in the next local election! 'You can't be it if you can't see it' has become the patronising phrase which covers such sex-switches – which would have come as a surprise to Mrs Pankhurst, say, who grew up when no Englishwoman had the right to vote but went out there and made it happen anyway.
Imagining the ever-growing list of creations that might trigger or offend, I see a Long John Silver with two legs, a Dumbo with regular-sized ears and Tom and Jerry sitting down to talk out their differences like adults. The cultural landscape of the future will be an endless cycle of ever-blander fare, more and more resembling a public-information film (see how soap operas now observe Mental Health Awareness Week). It boasts diversity while ceaselessly singing from the same hymn sheet on everything from the evils of Brexit to the importance of breakfast.
For someone of my generation, growing up and coming of age in the uproarious and rebellious days of the 1960s and 1970s, it already feels like being confined to some kind of cerebral rest home, where no one is shown anything provocative lest we get overexcited and harm ourselves. We used to mock Mrs Whitehouse, but the new censors make her look like Lenny Bruce. The blue fringes reign – bring back the blue rinses!
Julie Burchill is a spiked columnist. Her book, Welcome To The Woke Trials: How #Identity Killed Progressive Politics, is published Academica Press.
To enquire about republishing spiked's content, a right to reply or to request a correction, please contact the managing editor, Viv Regan.