Why should we pay for a BBC that hates us?
The BBC has blown whatever chance it had to bring the nation together.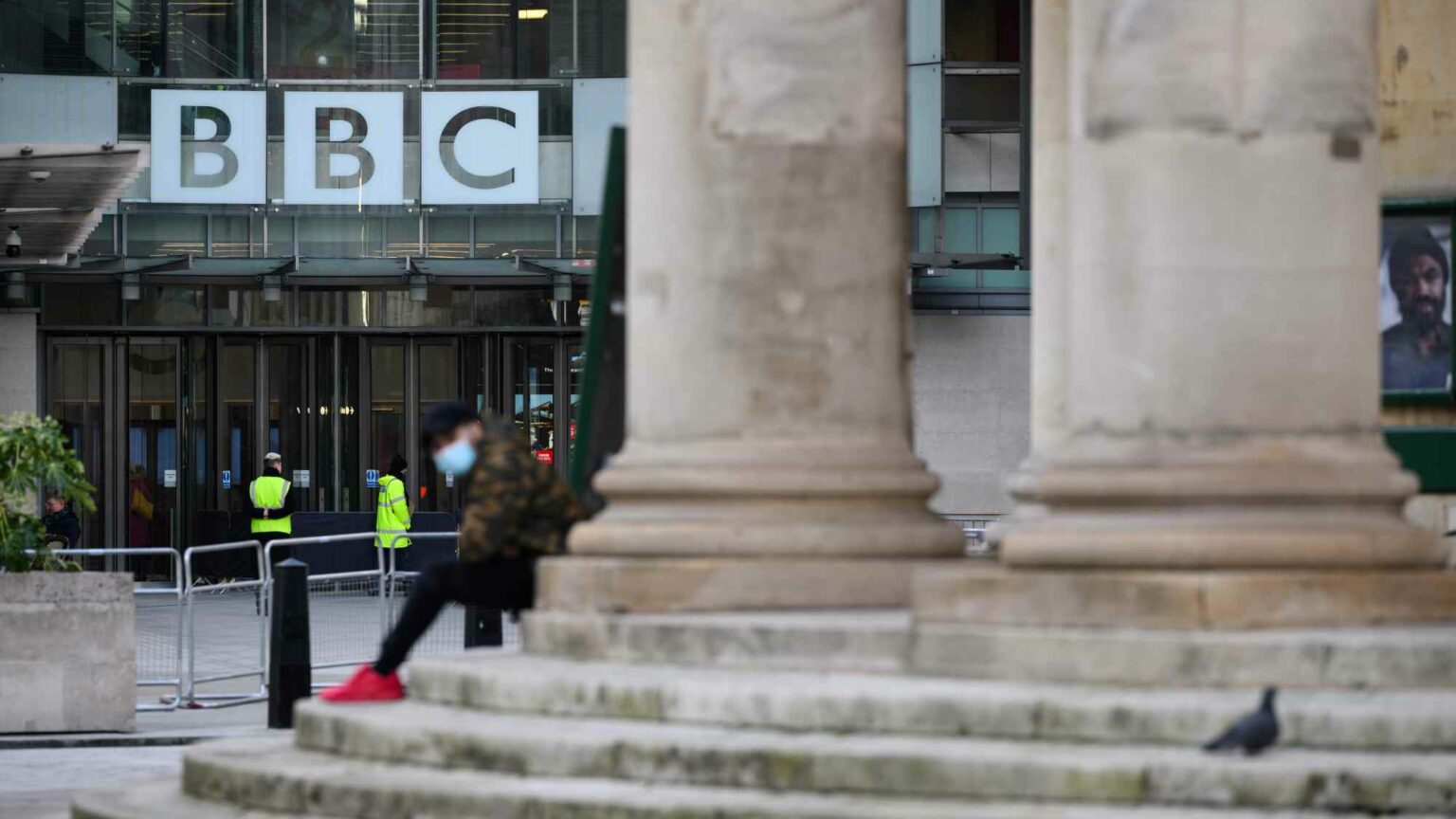 Culture secretary Nadine Dorries, the most ardent of Boris Johnson stans, obligingly threw the deadest of cats on to the table at the weekend to distract from the woes of her beleaguered boss. She announced a two-year freeze on the BBC licence fee and dangled the prospect of scrapping it entirely.
Dorries must be well aware that any threat to the BBC always results in a Furies' chorus of anger, horror and prophecies of woe, coming from precisely those people the Tory grassroots are likely to detest. And up they obligingly popped – Polly Toynbee, Nish Kumar, Gary Lineker, all present and correct. This wasn't so much political theatre as a pantomime with stock phrases and responses. She's behind you!
Behind all this repetitive call and response, there is something different this time around, on both sides. Dorries was noticeably blatant and direct when she tweeted that this licence-fee consultation 'will be the last' (though she seemed less so in the Commons a couple of days later). And her detractors seemed more at a loss, struggling to find the counter examples of BBC excellence that used to come quickly and easily to hand. Citizen Khan creator Adil Ray tweeted a BBC promotional video asking 'What has the BBC ever done for us?' that was made 36 years ago. Comedian Simon Day provided a list of great BBC comedies going back to the 1950s, which contained only one show commissioned in the past 15 years.
What this seems to show is that the BBC is now in a fix. In a way, the BBC hasn't changed all that much. It is doing now what it has always done, reflecting and embodying a certain section of the middle class. When that section was sane, or at least fairly sane, that could be irritating on occasion, but we all forgave it because it had its heart in the right place. But in the past decade, the nominally 'liberal' middle class has, to put it politely, gone both doolally and totalitarian.
To consume the BBC since about 2012 is to be never more than 10 minutes away from being scolded or berated, usually based on some spurious identity-politics talking point imported from the sick vortex of American academia. (On Radio 4 this happens much more frequently, about every 35 seconds.) It is unbearable, like paying £159 a year, on pain of imprisonment, to be told off by a particularly irritating polytechnic lecturer.
BBC News gets a lot of stick for this, understandably, but the Beeb's drama, comedy and documentary output is now infested with it, too. It's the same crushingly banal suite of opinions across everything.
Life before Blair was a grey, damp horror, a cultural wasteland of prejudice where Oswald Mosley had huge amounts of support (strangely enough, insinuating that people's grandparents were all fascists doesn't endear them to you). Working-class whites are bigots who can't be trusted with basic information in case they start a race war. Fiona Bruce has kittens live on air when a doctor states the simple fact that it's impossible to change sex. The BBC's younger journalists have to be told that people have different opinions. If upper-class or working-class people can't be shamed or blamed for something, the BBC just isn't interested. It is stultifyingly bourgeois.
The BBC is often valued, and often trumpets itself, as a thing that brings the nation together. I think it has transmogrified into doing the opposite, with a superior sneer that treats Britain like something it's found on its shoe.
I was a witness to this gradual maddening in television. When I started out in TV in 1996, I was regarded as an oddity – gay, with a strange and useless degree, and an enthusiasm for genre programmes. That made me odd. A bit esoteric. Fast forward to 2012 and I had been left behind, gasping in the dust on all those fronts. I was now regarded as a vulgar populist, a horny-handed son of toil. Over the years, everybody became posher, and 10 times madder.
Raise a polite objection, even in the most agreeable way, to any of the beliefs in the suite, and people stare at you as if you'd defecated in their handbags. You can see them file you away mentally as a nasty person.
This maddening is far, far bigger than the BBC. It has gripped the entirety of the creative sector across the Western world. Publishing, for example, is a madhouse of sensitivity readers and ideological purity spirals. Technology has hastened this; it may now no longer be physically possible for a country to share a 20th-century-style mass culture. That has huge implications that we are only now just beginning to grasp.
Ending the licence fee won't alter that one jot, either. Anyone who has worked with BBC Studios, the commercial arm of the BBC, will tell you that it's more ideologically hidebound and creepily Californian. Netflix and Sky are also coming from pretty much the same place, with not a penny of public money.
And it's not as if there is a legion of dissenting writers and journalists standing outside the system being cruelly snubbed. There is a massive cultural disconnect between viewers and the whole industry. This is the big problem, not the BBC per se.
On that basis, there's actually a good case for keeping a public-service broadcaster to heal the wound. On the other hand, the BBC has had its chance to do this, and has just gone further and further in the opposite direction. It didn't try, it didn't even notice it needed to, and it really is too late.
Why should anyone have to pay for an organisation that hates them? Let it be over. But don't imagine the end of the licence fee will make things any better.
Gareth Roberts is a screenwriter and novelist, best known for his work on Doctor Who.
To enquire about republishing spiked's content, a right to reply or to request a correction, please contact the managing editor, Viv Regan.