Boris has blown it
Voters are tired of being taken for fools.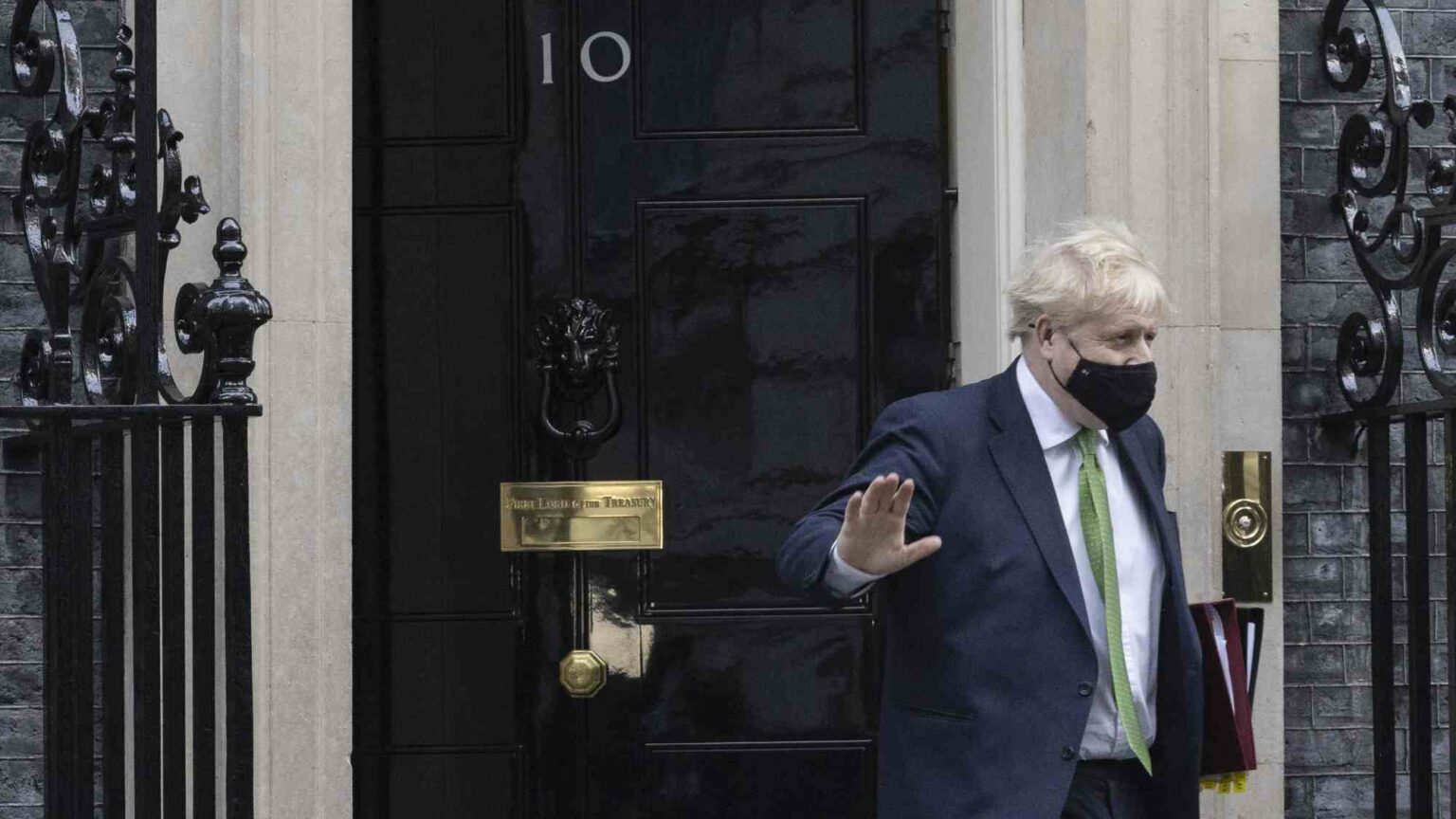 Boris Johnson's political survival hangs in the balance. It has been a dramatic day of defections, plots and stabs in the front for the beleaguered PM.
What has really pushed even the most loyal of Johnson's acolytes over the edge is not partygate itself, but the PM's inability to account for it. Johnson's unbelievable excuses have, at times, been even more insulting than his hosting of house parties as he put the rest of the nation under house arrest.
Johnson has, at various points, denied there were any parties, feigned outrage at the discovery of the parties, said there needed to be an inquiry to establish whether he went to any of the parties, and claimed that any party he did or did not attend would have been within the rules anyway. The real kicker came this week when he said that he expected someone else to tell him whether the 'bring your own booze' garden party on 20 May 2020 was within the rules or not. At the height of strict lockdown. When it was illegal to meet more than one person outdoors. To say he takes the rest of us for fools is to put it mildly.
At the time of writing, there is still feverish speculation as to whether Graham Brady of the 1922 committee will receive the 54 letters from Conservative MPs needed to trigger a no-confidence vote in the PM. The voting is anonymous. The only hint Brady has given as of yet is a cry-laughing emoji, in response to a BBC journalist.
But considering those who have gone public, it looks a grim picture for Johnson. It is not just the usual wets of so-called One Nation Tory technocrats, who hate Johnson and his Brexit government anyway. Quick out of the blocks was ardent Brexiteer Andrew Bridgen who last week called for him to resign. And today former Brexit secretary and Johnson loyalist David Davis set PMQs alight with his plea to the PM to 'in the name of God, go!'.
Most striking has been the response from the so-called Red Wall MPs. Those representatives of seats that until the 2019 Brexit General Election had not been Tory for a generation – or ever, in some cases. Those MPs who, to a large extent, owe their political existence to Johnson's full-throated support for Brexit at that election. Even these MPs are turning on Boris, with dozens reportedly handing in their no-confidence letters.
Christian Wakeford, MP for Bury South, went one further and defected to Labour, denouncing not only Boris's 'disgraceful' leadership and conduct, but also the government's broader performance: 'I have concluded that the policies of the Conservative government that you lead are doing nothing to help the people of my constituency and indeed are only making the struggles they face on a daily basis worse.'
Whether Wakeford resigned on principle or out of self-interest is not clear, but he clearly recognised the frustration of voters. His seat is simply not safe under Johnson's leadership. At the last election, Wakeford won his seat for the Tories on the flimsiest of margins: just 403 votes. And if recent polling is to be believed, the Tories are facing a wipeout in those coveted Red Wall constituencies.
In the 45 Midlands and northern seats first turned blue by Johnson in 2019, Labour now leads the Conservatives by 11 points. That would mean the Tories losing all but three of those seats.
What this shows is that Johnson has squandered the goodwill of those millions of people who took a political risk lending their votes to him – because the promise and principle of 'Getting Brexit Done' was enough to overcome their reservations about the Tories. Those voters who, in Johnson's own words, 'wavered over the ballot paper' and 'who heard the voices of their parents and their grandparents whispering anxiously in their ears' will not likely lend their votes to him a second time. According to the same polling above, 52 per cent of 2019 Conservative voters say they would never vote for the party again.
And what could possibly entice them back anyway? The government's key aim of 'levelling up' is still a slogan in search of a policy. The policies dubbed Operation Red Meat were billed as 'populist' in the press, but seem designed mainly to please the Tory faithful. And that is before we get on to the energy crisis, inflation and all the other lockdown-induced economic and social woes about to hit us this coming year.
Whether Johnson stays or goes, whether enough MPs write their letters of no confidence, and even if he goes on to survive a no-confidence vote and trundles on, he has blown it on the only question that counts – does the government serve the people or not.
Fraser Myers is deputy editor at spiked and host of the spiked podcast. Follow him on Twitter: @FraserMyers.
To enquire about republishing spiked's content, a right to reply or to request a correction, please contact the managing editor, Viv Regan.