NATO is the aggressor here
Its ruthless expansion is fuelling the Russia-Ukraine crisis.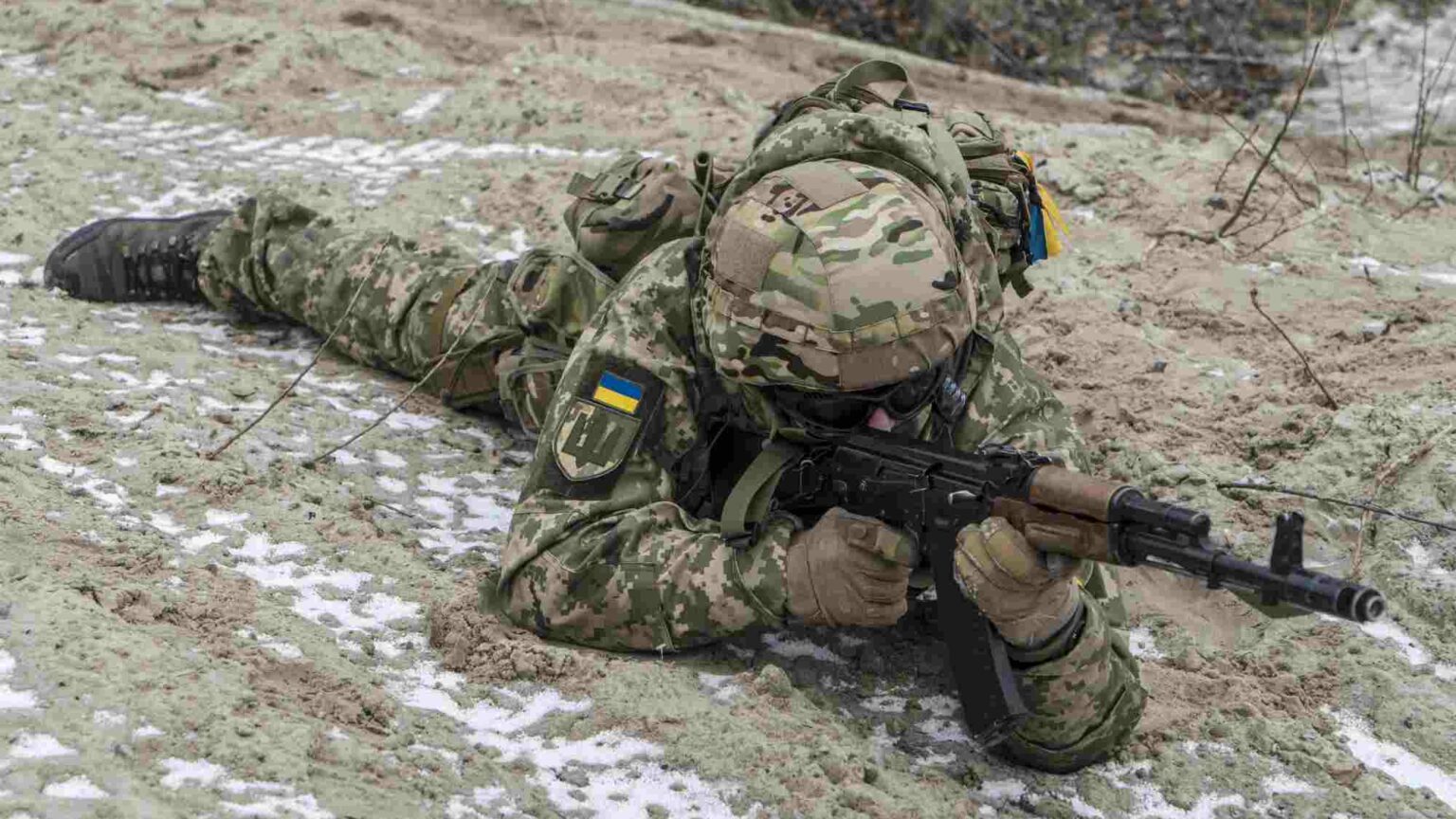 UK defence secretary Ben Wallace justified the UK's decision to supply Ukraine with anti-tank missiles on the following grounds – that there is a 'legitimate and real cause for concern' that the 100,000-or-so Russian troops amassed on the Ukraine-Russia border could be used for an invasion. Tobias Ellwood, chairman of the Commons Defence Committee, was a little more definitive. 'I am afraid an invasion by Russian forces is inevitable and imminent', he said on Friday.
It might be easier to take their alarmism a little more seriously if it wasn't now so hackneyed. Indeed, we have been hearing Western politicians say something similar for the best part of a year now. Ukraine's foreign minister, flanked by NATO secretary general Jens Stoltenberg, said as much last April. And countless Western leaders, cheered on by the media, have continued to reiterate something similar ever since. The exact number of Russian troops on manoeuvres may have gone up and down, depending on how scary politicians want Russia to sound. But the putative intention of Putin's Russia has, at least in Western eyes, remained the same – to invade Ukraine.
And yet, nearly a year on, Russia still hasn't done what we're repeatedly told it really, really wants to. And there's a reason for this: because the Kremlin does not actually want to invade Ukraine.
Yes, Western media outlets run countless psychologising op-eds, talking up Putin's imperial nostalgia, his yearning 'for the days when the Soviet Union was a great power'. And Western politicians speak with certainty of Russia's nefarious ends, its aggrandising ambitions. But such caricatures, shot through with Cold-War prejudice and, sometimes, Russophobia, do not amount to sober analysis.
No, they are projections, deluded Manichean fantasies. Russia's leaders do not want to fight a large-scale war in Ukraine – they want something else entirely. And we know this not because of any expertise in military strategy, Kremlinology, or even in the psychology of Putin, but because the Russian state has repeatedly and explicitly said what its objective is. As Russia's deputy foreign minister, Sergei Ryabkov, said last week, after talks with NATO, the US and the Organisation for Security and Co-operation in Europe: 'It is absolutely mandatory to ensure that Ukraine never, ever becomes a member of NATO.'
This lies at the heart of the tension on the Ukrainian border. Not Russia's aggressive expansionism, but NATO's.
After all, since the end of the Cold War, NATO has been extending its sphere of influence ever eastwards. In 1997, it enticed Hungary, Poland and the Czech Republic into its military embrace. Former Soviet satellites Lithuania, Latvia and Estonia were signed up in 2004. And they were followed by Croatia and Albania in 2009. And at NATO's Bucharest summit in April 2008, it asserted that Georgia and Ukraine 'will become members'. Given NATO's seeming determination to expand its reach in one direction only – towards Russian borders – Moscow's concerns about NATO are hardly irrational. As Putin put it in a famous speech, delivered in Munich in 2007, 'We have the right to ask: against whom is this expansion intended?'.
Besides, this is NATO we're talking about here. Established in 1949, and launched in 1952, its original objective was to defend Europe against a Russian invasion – or, as its first secretary general, Lord Ismay, privately admitted, to 'keep the Americans in, the Russians out, and the Germans down'. It was the Cold War's military centrepiece, an institution openly constructed in opposition to Soviet Russia.
But far from falling into obsolescence when the Cold War ended, NATO became, if anything, more hyperactive as it sought to give itself a new purpose. It bombed Bosnian Serbs in 1995, led the invasion and occupation of Afghanistan from 2001 onwards, spearheaded the intervention in Libya in 2011, and, as we've noted, has brought virtually every state west of Russia into the fold. And having done so, it has then built up its military presence in what was Russia's backyard, situating multinational battlegroups in Baltic states, sending warships into the Black Sea and placing weaponry and engaging in large-scale military exercises in Poland.
So when Russia views the situation in Ukraine right now, when it hears Ukrainian president Volodymyr Zelensky call for NATO to hasten Ukraine's membership, as he did last April, it understandably sees a threat.
This is why those troops have remained close to Ukraine's border for over nine months. Not because Russia is an aggressive, irrational imperial power – but because it is a defensive, fearful nation. The troop presence is a stop-there sign, but also a bargaining chip and a prompt for dialogue. It is clear what Russia wants now – an end to NATO expansion eastwards. And it is clear why – because it doesn't want a military threat on its own borders.
The new German foreign minister, Annalena Baerbock, said ahead of her meeting this week with Russian foreign minister, Sergey Lavrov, that 'Diplomacy is the only way'. It was meant as a warning to Russia. But NATO powers would do equally well to heed her advice.
Tim Black is a spiked columnist.
To enquire about republishing spiked's content, a right to reply or to request a correction, please contact the managing editor, Viv Regan.