The desperation of Operation Red Meat
This isn't populism – it's pathetic. Voters will see right through it.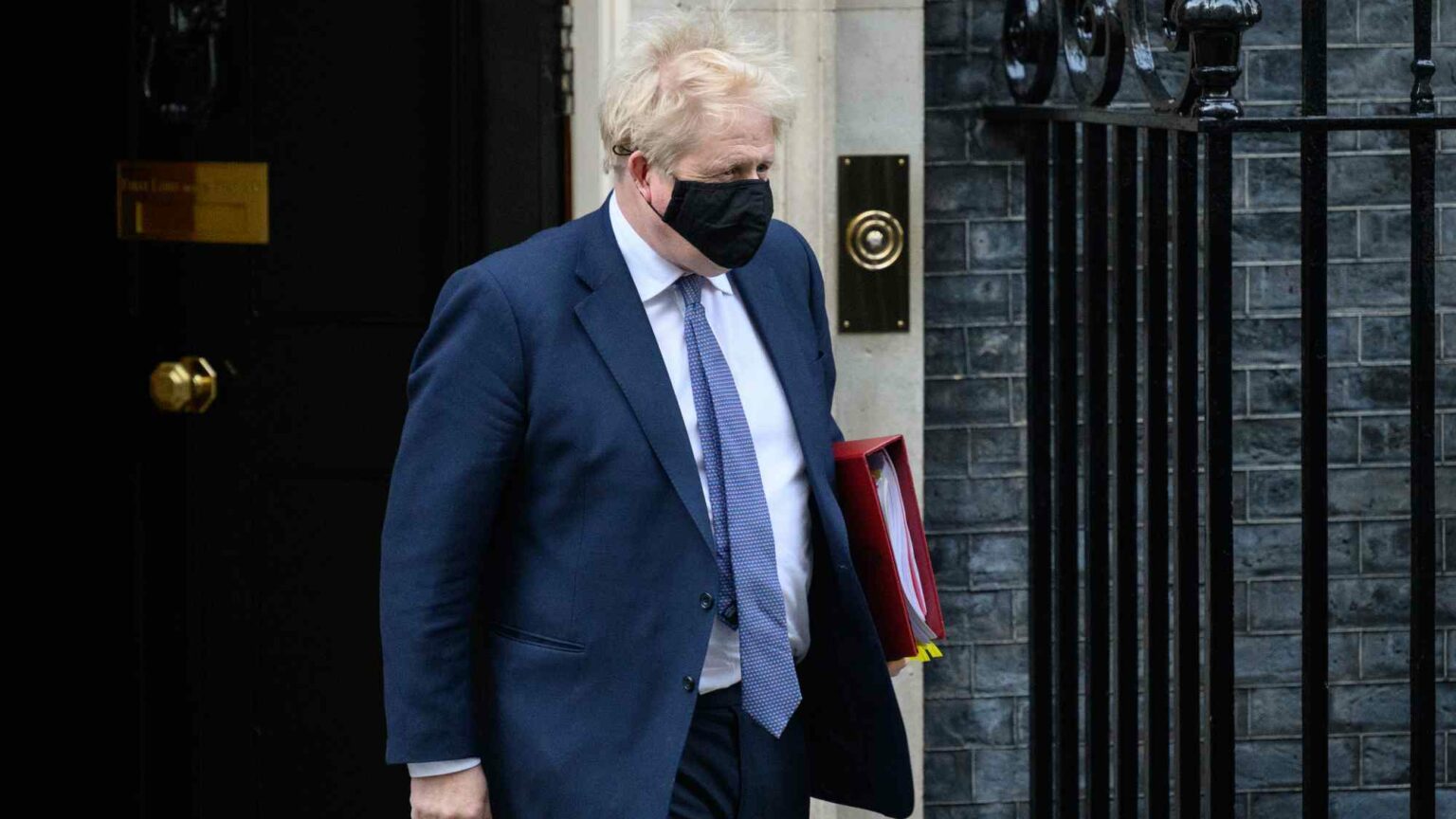 We learned this weekend that No10 has a cunning plan to save Boris Johnson's premiership. So cunning, in fact, that Downing Street aides couldn't help but brief it to the newspapers. I'm talking, of course, about Operation Red Meat. In the coming weeks, the government is planning a blitz of 'populist' policies designed to regain the support of backbench Tory MPs and 2019 Tory voters – both of which seem to be abandoning the prime minister as his authority continues to drain away, amid the apparently never-ending stories of Downing Street officials getting pissed while the rest of us were locked down and elderly people had to die alone.
The Tories are going after the BBC, with a two-year freeze on the licence fee and a plan to abolish it completely by 2027. The navy is going to be called in to deal with migrant dinghies, with processing centres set up in whatever faraway country will take our money. An end to Plan B Covid restrictions – minus the mask mandate, for some bizarre reason – has also been mooted. Oh, and we're finally going to get a white paper on 'Levelling Up' – the Tories' supposedly signature policy, aimed at lifting up 'left-behind' parts of the UK, which two years into this government remains little more than a slogan. That sound you hear in the background is the Red Wall erupting in spontaneous applause.
I kid. Operation Red Meat – one of two cringey No10 coinages to assault our senses in the weekend papers, alongside Operation Save Big Dog – is embarrassing and everyone knows it. Boris Johnson's approval ratings have sunk like a stone – he has now equalled Theresa May's worst score during her time as PM. Meanwhile, Labour has recorded its biggest lead since 2013, with personality vacuum Keir Starmer at the helm. The PM has been found out. His government stands exposed as dishonest and hypocritical, with no purpose beyond its short-term survival. This bread-and-circuses routine is not going to cut it.
Yes, some backbench Tory MPs might be cheered by some of this. Ostentatious BBC bashing and the prospect of gunboats in the Channel will get a certain type of Tory backbencher semi-tumescent. But it's not going to win back the trust of ordinary people. Operation Red Meat is populism as imagined by an unsophisticated anti-populist – those people who think Brexit voters didn't really care about the EU or democracy or being taken seriously as citizens, but just wanted the government to go after migrants – and apparently to defund The One Show. Of course voters care about migration, and the BBC's slide into mediocrity and wokedom. But they aren't the easily excitable gammons that the government apparently takes them to be.
Here we see what has been clear for some time – that Boris Johnson is not the populist tribune he briefly pretended to be. His so-called people's government did British democracy a service by getting Brexit over the line. At one point it made all the right noises about bringing politics closer to ordinary people and their concerns. But any positive, populist energy that might have briefly animated this administration has completely evaporated now. Operation Red Meat isn't populism – it's desperate, patronising stuff from a government that has lost the public's trust and has no idea how to get it back. It may briefly give some Tory MPs a warm feeling, but voters can see right through it.
Tom Slater is editor of spiked. Follow him on Twitter: @Tom_Slater_
To enquire about republishing spiked's content, a right to reply or to request a correction, please contact the managing editor, Viv Regan.