What Rishi gets wrong about girls' role models
Children's books with 'kick-arse women' in them will do nothing to address gender inequality.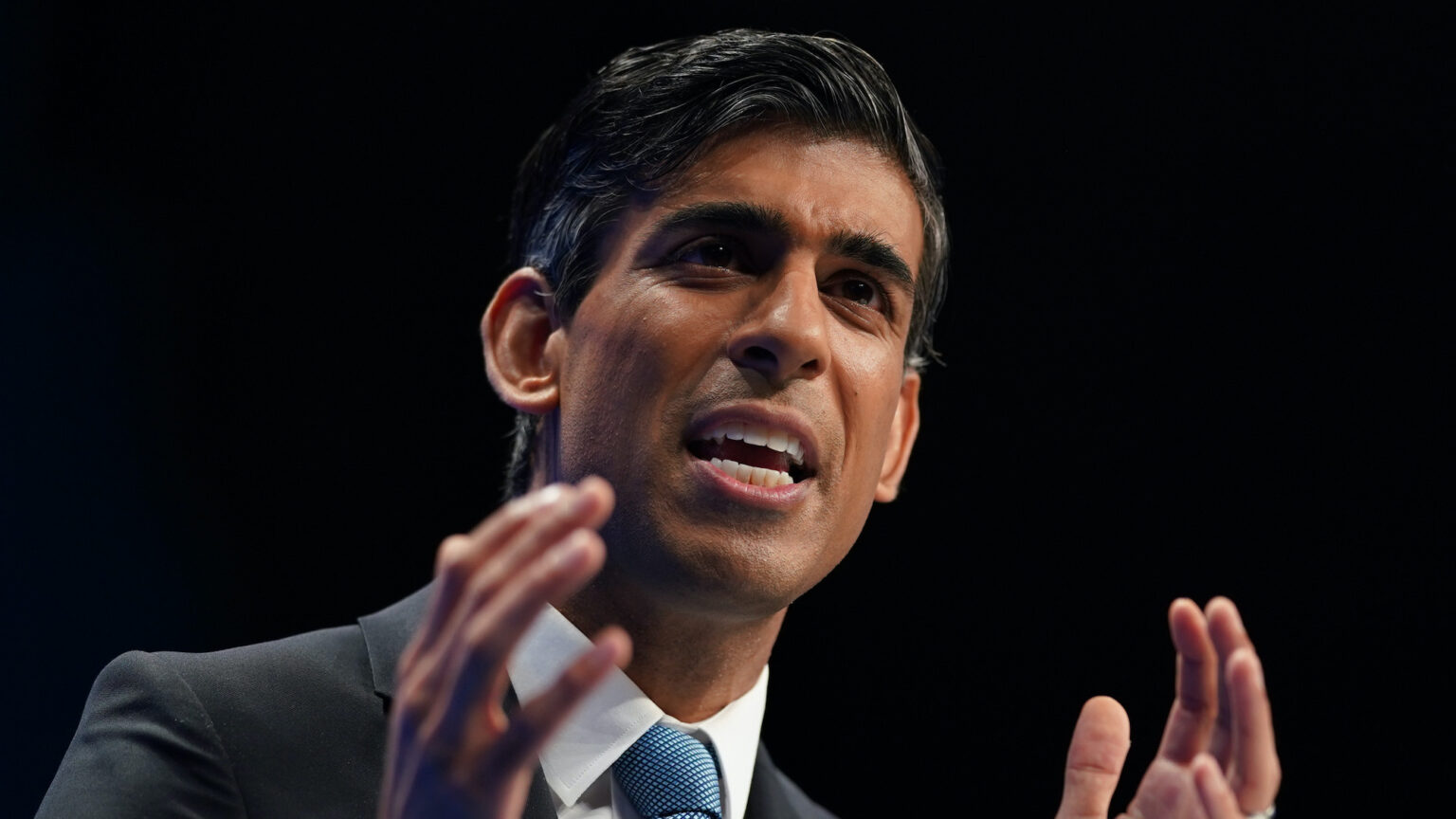 What do you read to your little girl at bedtime? If it's The Gruffalo or Charlotte's Web, you might be failing to spark her interest in science, technology, engineering and mathematics (STEM). At least that's what chancellor of the exchequer Rishi Sunak seems to think.
During a discussion recently about parenting on the Jimmy's Jobs of the Future podcast, Sunak drew attention to research showing that girls can be encouraged to take up STEM subjects through storytelling. 'There's this great book that we read to [our daughters] incessantly called Goodnight Stories for Rebel Girls, and they love it', Sunak said. The book, by Elena Favilli and Francesca Cavallo, is apparently full of 'kick-arse women', including women scientists.
Hearing the chancellor say 'kick-arse women' is cringe-worthy enough. But what makes Sunak's cool-dad performance even more irritating is his central contention – namely, that little girls won't be able to imagine themselves as mathematicians or scientists unless they're hothoused with stories of Marie Curie during their early years.
This is a complete myth. We know that there is no problem with women aiming high academically – in 2017 a record 30,000 more women entered university than men. We also know that young women have no problem entering the workforce – as spiked columnist Joanna Williams points out, the pre-pandemic unemployment rate for women was the lowest it has been since statistics were first collected in 1971. Yes, only 24 per cent of the STEM workforce is female. But why might Sunak think the reason for this lies in girls' early years reading habits?
Sunak isn't alone, of course. A cursory glance at the books on offer for children in any bookshop reveals how widespread this concern over girls' reading habits is. If you're worried your daughter might aspire to be a very hungry caterpillar, you can instead read her the Little Feminist Board Book Set, which boasts pictures of 'real women' for inspiration. If you're concerned that your child might be being brainwashed by Disney princesses, you can counter all that patriarchal conditioning by getting her a copy of Mary Wears What She Wants.
Not that any of this makes any real difference. If the chancellor really wants to improve women's chances of pursuing certain careers, he should leave the parenting advice aside and think about the kind of material change that would truly benefit women.
For example, statistics show that the much-discussed gender pay gap only really reveals itself when women start becoming mothers. Eye-watering childcare costs and inflexible workplace practices mean that many women are forced to take part-time roles once children come along. Many women make decisions about their career paths with such concerns in mind – and it's not so easy being a part-time nuclear physicist. So if the chancellor really wants to help, he might consider providing more state-funded childcare, which would give all parents the safety net they need to make freer and more daring choices when it comes to work.
What you read to your children does matter. But this has nothing to do with providing gender-appropriate role models. A good book can inspire young minds. In Jane Eyre, a young Jane describes escaping from her torturous foster family by hiding behind a curtain to read Bewick's A History of British Birds, in which 'each picture told a story; mysterious often to my undeveloped understanding and imperfect feelings, yet ever profoundly interesting'. And that's what a good book does – it takes a reader beyond herself and expands her understanding.
Sunak can read whatever he likes to his daughters. (He might well have just been trying to show off to liberal podcast listeners.) But the idea that girls need to read certain right-on, feminist books in order to get on in life is more than a little patronising. Especially when he is in a position to make a real, material difference to women's lives.
Ella Whelan is a spiked columnist and the author of What Women Want: Fun, Freedom and an End to Feminism.
To enquire about republishing spiked's content, a right to reply or to request a correction, please contact the managing editor, Viv Regan.