'I'm not giving up the word "woman"'
Kellie-Jay Keen on why we must stand up to trans activism.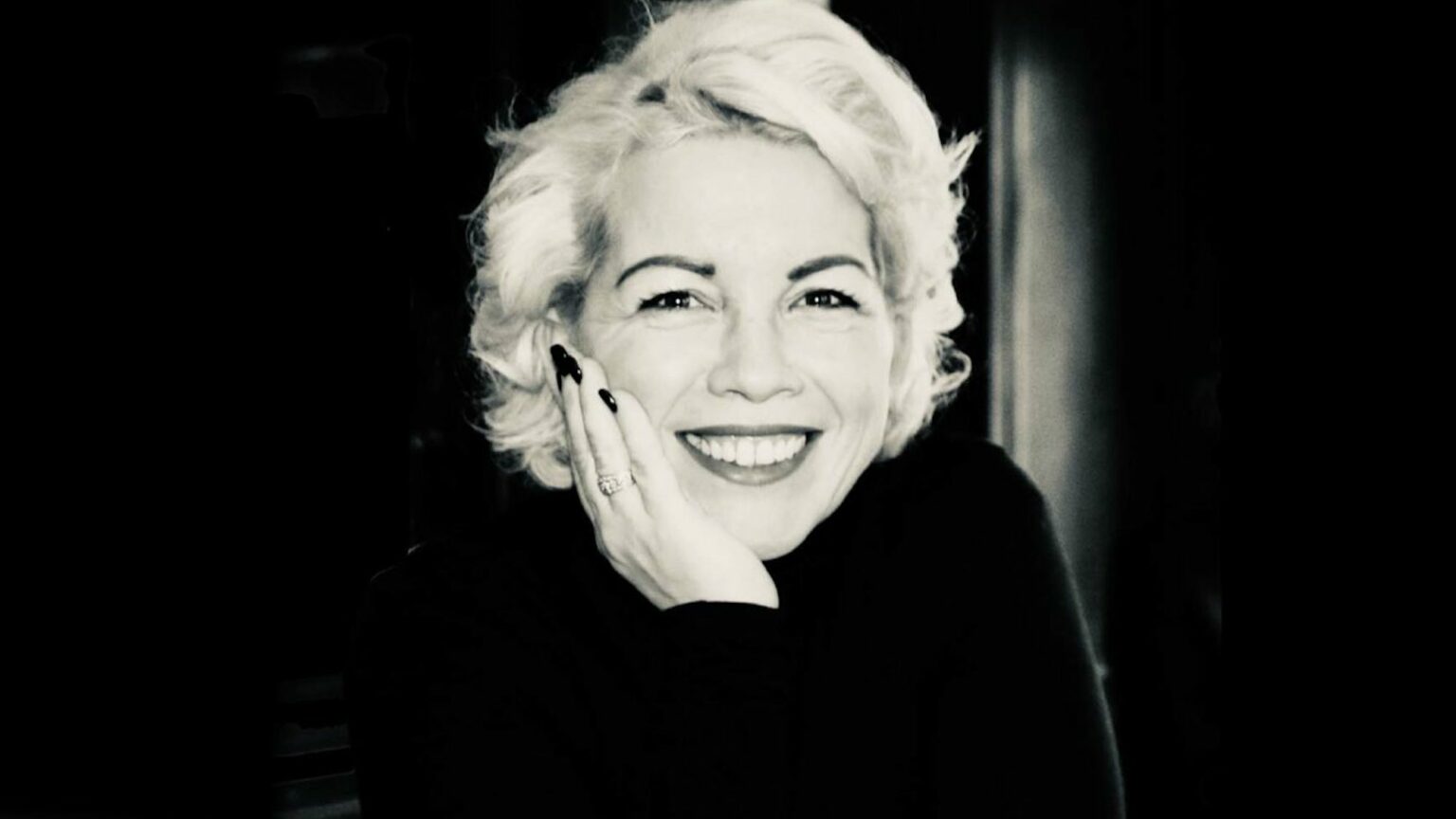 'What is a woman?' This simple question now ties politicians and commentators in knots, as they try to avoid giving any definition that might exclude people who were born male. Thanks to the rise of trans ideology, womanhood is increasingly defined as a matter of identity, rather than biology. Kellie-Jay Keen, founder of Standing for Women, is uncompromising in her defence of biological reality. She has turned the dictionary definition of woman – 'adult human female' – into a slogan of resistance against the increasing power of trans activism, and its encroachment on women's sex-based rights.
Kellie-Jay joined Brendan O'Neill for the latest episode of his podcast, The Brendan O'Neill Show, to talk about why she had to take a stand against trans activism. What follows is an edited extract from their conversation. Listen to the full episode here.
Brendan O'Neill: On radio and TV, you are often put up against a man earnestly explaining to you what a woman really is. Do you find this surreal? Or are you now just used to it? How do you feel when you are faced with these men?
Kellie-Jay Keen: I wait for them to make themselves look really silly.
It just strikes me as deeply misogynistic. And I hate using that word because I think it is very overused, but it is so apt in so many situations at the moment. These men genuinely see women as lesser men, because we do not have a penis. They think that is the be all and end all of women – that we are just not men. It is really interesting how overt this has become.
O'Neill: You are often accused of being an extremist. Is it really just because you think biological sex is real and people with penises are men, not women?
Keen: I think that is it. The extremist label comes in because I say these things without flinching. We are all supposed to tiptoe around this highly oppressed minority – though trans people are a minority in number, but not in power. And I would say if our laws and our institutions are using their language, then they are quite powerful.
O'Neill: You have launched a campaign against the excesses of transgender ideology – that is, the notion that you can change sex, and that a man who identifies as a woman should be treated as a woman, should be accorded the same rights as a woman to enter certain spaces or sports and to stand for women's positions in politics. When did you realise that you needed to challenge this?
Keen: It was in 2015. David Cameron had just been re-elected. Loads of people on the left, like myself, had been really convinced that there was no way that after the shambles of the coalition government anybody would vote Conservative. I guess I was in some sort of bizarre bubble where I had no idea what was going on in the country. Around that time I joined this group called Awesome Lefty Women and it was in that group that I began to see men invade women's spaces.
This group was supposed to be for women, but there were all these men who, at the age of 65, looked like they had only just considered the notion that they might be women. These men would introduce numerous photos of themselves in soft-focus photoshoots. I remember one of them told this quite sexist, Bernard Manning-type joke that had a punchline about violence against women. I said, 'Are you sure you identify as a woman?', and I was roundly attacked. It was so vicious. It was not just him – it was women who attacked me, too. You were just not allowed to question it at all.
O'Neill: You ended up founding Standing for Women and creating the slogan 'adult human female' – which you took from the dictionary definition of woman. Did you notice more and more people drifting away from you and thinking of you as an extremist as your campaigning took off?
Keen: I was in a really different stage of my life in 2015 to 2016. I had moved from a big city. Quite fortuitously, I moved out of Bristol in 2015. Had I been doing all this in the very woke, champagne-socialist part of Bristol that I had lived in, I think it would have been a very different story. I do not think I really noticed people walking away from me, but I had a really small life made up of just very close friends.
But in activist circles, there was definitely a split. It was between the women who called themselves socialist feminists, who were and are very wedded to the men on the left, and those of us who really felt no loyalty whatsoever to any man who said that men could be women.
O'Neill: You mentioned earlier how trans people are a minority, but actually have an extraordinary amount of power in political and cultural circles, influencing the language we use and the ideas people hold. Why do you think there is this willingness among the political establishment to go along with such an eccentric ideology, which most people find crazy and inexplicable?
Keen: I think what has happened is that, through courtesy and supposed kindness, people have stopped using words like woman and man. I was recently on a Zoom call with a woman who is a relatively hardcore activist (she and I don't necessarily have the same outlook but she definitely prides herself in working for women). And she said 'female-bodied people' instead of women. I thought that could only be because she thinks there is something kind or courteous about saying that. But I am not giving up a single word that refers to women. I am not sharing that word. And I am not going to stop using it. It does not even come across my radar as a compromise that I am willing to make.
Kellie-Jay Keen was talking to Brendan O'Neill in the latest episode of The Brendan O'Neill Show. Listen to the full conversation here:
To enquire about republishing spiked's content, a right to reply or to request a correction, please contact the managing editor, Viv Regan.