What the monstering of Molly-Mae reveals about the left
Left-wingers have completely given up on working-class agency and aspiration.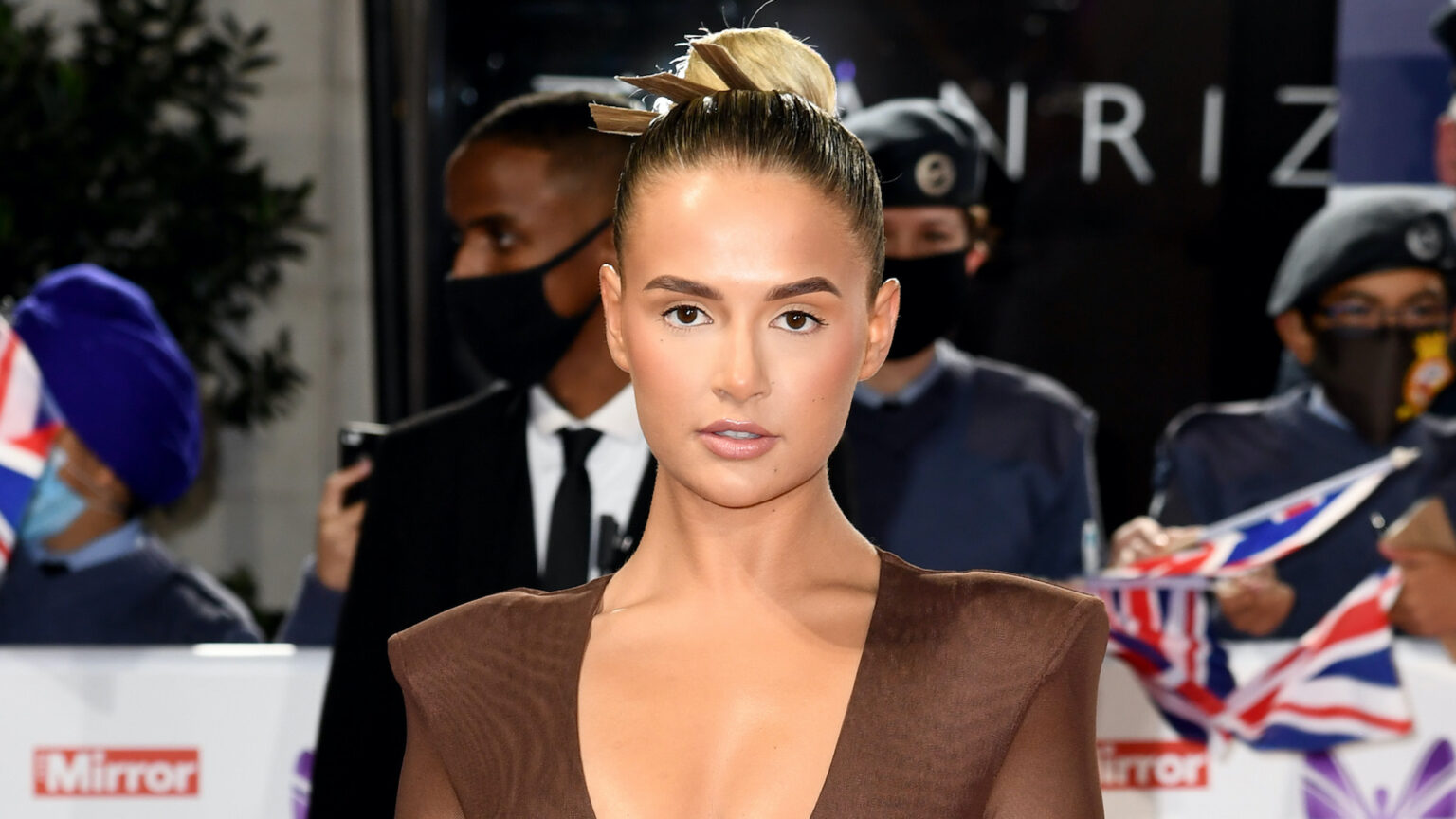 Molly-Mae Hague, influencer and Love Island runner-up, has come in for an extraordinary kicking on social media this past week. Why? Because she said she has worked hard to become successful, and that others could do the same.
Speaking on Steven Bartlett's The Diary Of A CEO podcast in December, Hague said:
'I just think you're given one life and it's down to you what you do with it. You can literally go in any direction.' She said she 'worked [her] absolute arse off' to get ahead. A clip of their exchange went viral last week.
Of course, this is exactly the kind of twee, inspirational advice you might expect from a professional influencer. It's really nothing to get upset about. But when left-wingers on Twitter got wind of it, they went into meltdown. Hague, according to the Twitterati, was spouting self-centred 'Thatcherite' ideas and needed to be put straight.
Hague no doubt expected some pushback. She said she had been 'slammed a little bit' when saying similar things in the past. People would apparently tell her that 'it's easy for you to say that, you've not grown up in poverty, you've not grown up with major money struggles'. But she clearly did not anticipate the scale of the outrage to come.
'Molly-Mae Hague just exposed influencer culture for the Thatcherite poison it is', screeched an article on Novara Media. Joe tweeted out a clip of Hague's comments along with the caption 'live laugh stop being poor'. Her name was even changed on her Wikipedia page to Molly-Mae Thatcher. On Tuesday, after an avalanche of criticism and mockery across social media, and the loss of some 40,000 Instagram followers, Hague apologised for her comments.
This mini Two Minutes Hate, however confected, revealed a great deal about the Twitter left and its attitudes towards work and aspiration.
Writing in the New Statesman, one writer said that while Hague had a 'sparkling-clean path' to fame, 'for most people, various systemic inequalities like class, race and disability either hinder that path to success or block it off entirely'. Novara Media accused her of spouting a 'platitude that props up neoliberal thinking, used to justify abhorrent working conditions, poor pay and personal wealth'.
Working-class life, all this seemed to suggest, is endlessly bleak. Critics of Molly-Mae painted a vision of the world in which ordinary people are totally lacking in agency, utterly unable to change their personal circumstances, no matter how hard they try. Perhaps they may as well just give up.
Of course, people are not born with the same opportunities or experiences. There are a whole range of reasons why one person might find it more difficult to get on in life than another. Many of those reasons may be totally beyond their control and bound up with their economic circumstances.
But working-class people are not averse to the idea of aspiration, and once upon a time the left valued hard work as a means of self-advancement and self-actualisation. Left-wing politics was once the means through which working-class people collectively sought proper remuneration for their efforts. Yet now believing in hard work and just reward apparently makes you a selfish, Thatcherite individualist.
The graduate class that now dominates the left seems to have lost touch with what work means to ordinary people. This was already obvious from its growing embrace of a universal basic income – as if basic subsistence is the high point of ordinary people's aspirations. Some left-wingers now even talk of building a 'post-work' society. This is a bleak, disempowering vision of the future.
Work is what gives ordinary people control over their lives and over their destiny. Yes, wages are often too low. And yes, ruthless employers may treat their staff poorly. But none of this calls into question the importance of hard work in itself. It is only through struggle that we can progress, both individually and collectively.
Hard work really can take you places. On this question, at least, the millionaire influencer Molly-Mae is far more in touch with ordinary people than the modern left is.
Paddy Hannam is editorial assistant at spiked. Follow him on Twitter: @paddyhannam.
To enquire about republishing spiked's content, a right to reply or to request a correction, please contact the managing editor, Viv Regan.