Stop vilifying the unvaccinated
We need to address their concerns, not threaten them with vaccine mandates.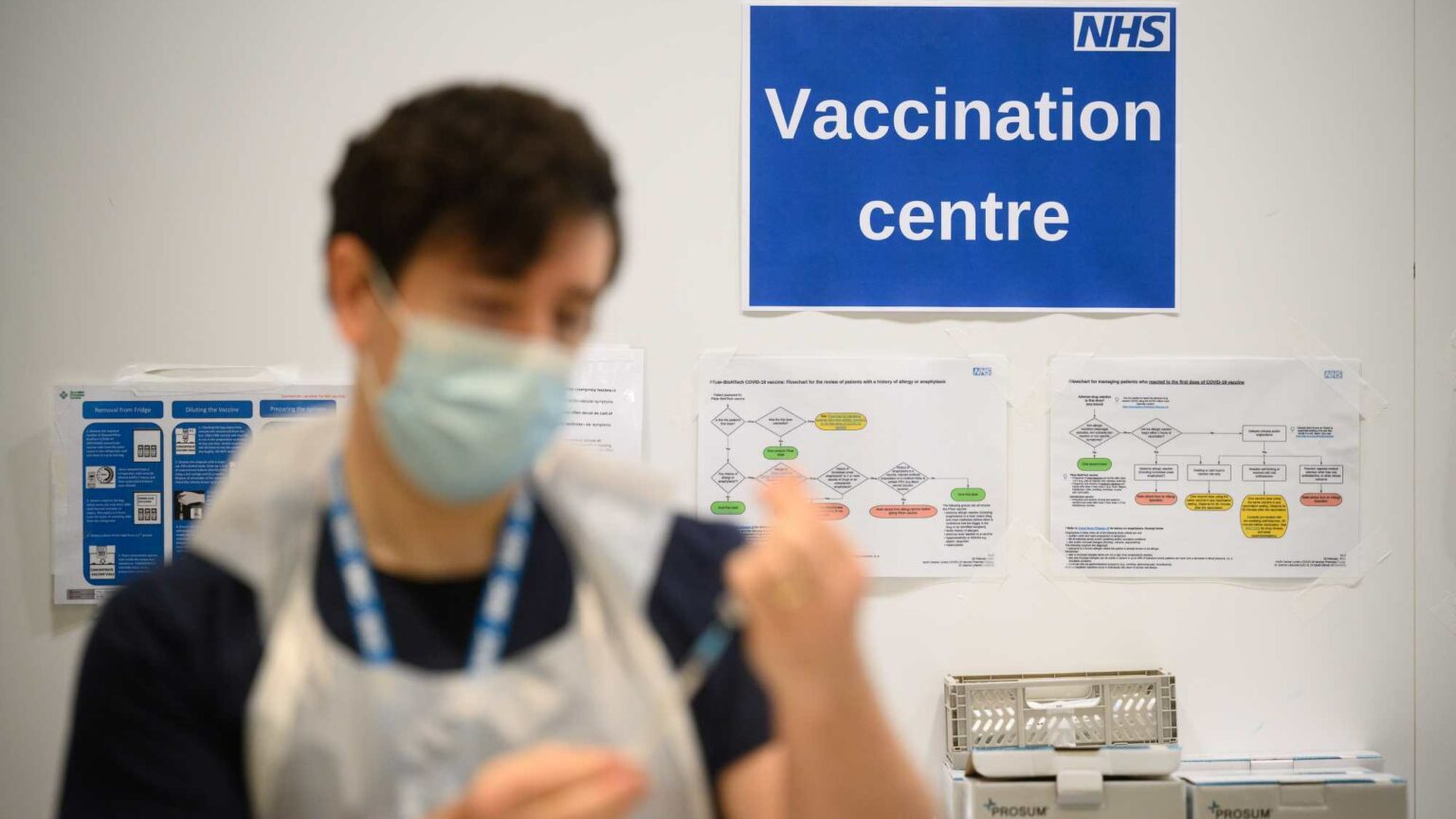 The 'unvaccinated' are increasingly being vilified by certain sections of the British political and media class. In December, broadcaster Andrew Neil wrote in the Daily Mail that 'it's time to punish Britain's five million vaccine refuseniks', who 'through fear, ignorance, irresponsibility or sheer stupidity refuse to be jabbed'. Former prime minister Tony Blair has called unvaccinated people 'idiots'. And now Emily Sheffield, the former editor of the Evening Standard, writes that 'the unvaccinated of [London] need to pay with their freedoms, not ours'.
The elite demonisation of Britain's unvaccinated citizens is helping no one. Slandering individuals on the basis of their vaccination status and suggesting the use of authoritarian measures to force people to get the jab won't do much to increase vaccination rates. But it will divide society and turn people against one another.
A far better approach would be to try to understand who the unvaccinated are and then seek to address their concerns.
For example, pregnant women are among the most vaccine-hesitant of all groups. The Royal College of Obstetricians and Gynaecologists estimates that barely 10 per cent of pregnant women in England had been fully vaccinated by the end of August 2021, compared with 74 per cent of the general population. This is hardly surprising. Clinical trials for the Covid vaccines did not enroll pregnant women, which meant public-health authorities were slow to encourage expectant mothers to get jabbed.
Indeed, up until spring 2021, the UK's Joint Committee on Vaccination and Immunisation (JCVI) advised pregnant women to avoid the vaccine unless they were at high risk of serious disease, because we could not then be certain of the risks. That advice changed in April 2021, when the JCVI advised that the vaccine was safe and all pregnant women should be offered it. Given the change in message, it is hardly surprising that some expectant mothers remain wary.
This confusion over the vaccine's safety for pregnant women has had a broader effect. According to ONS data from last spring, around one in three vaccine-hesitant women say they are worried about the vaccine's effect on their fertility. Surely it would be better to reassure those worried about pregnancy and fertility, to make clear the vaccine is safe for them to take, rather than threaten them with authoritarian punishments.
Another factor behind vaccine hesitancy is institutional distrust. This is a particular problem among Britain's ethnic minorities. A survey from January 2021 suggests that around three in 10 black Brits believe that they have been treated unfairly by the NHS during the pandemic. Unsurprisingly, this distrust has manifested itself in a relatively low uptake of the vaccine, especially among the British black Caribbean population.
Again, this is hardly a huge surprise. Black communities have often been treated appallingly by our public institutions, from the Metropolitan Police's deeply flawed investigation into the murder of Stephen Lawrence to the ongoing Windrush scandal. These incidents have undermined black communities' trust in public institutions, which has likely fed into their suspicion towards the vaccination programme.
The other social and economic groups less likely to be vaccinated include: low-income workers in precarious employment, people with learning disabilities and homeless people. So, if the aim is to increase vaccine uptake in order to prevent serious illness and reduce the burden of Covid on the NHS, then we have to understand the specific reasons why these different groups tend to be unvaccinated. For example, homeless people, with no fixed abode, are less likely to be registered with a GP.
How does vilifying these groups help? How does calling them names and threatening them address the reasons for their vaccine hesitancy? The demonisation of the unvaccinated must end. If the authorities want to boost vaccine uptake, they should treat all citizens with decency, respect and understanding.
Rakib Ehsan is a research fellow at the Henry Jackson Society. His book, Beyond Grievance, is available to pre-order on Amazon.
To enquire about republishing spiked's content, a right to reply or to request a correction, please contact the managing editor, Viv Regan.