It's time to let young people live freely
We can't expect them to put their lives on hold forever.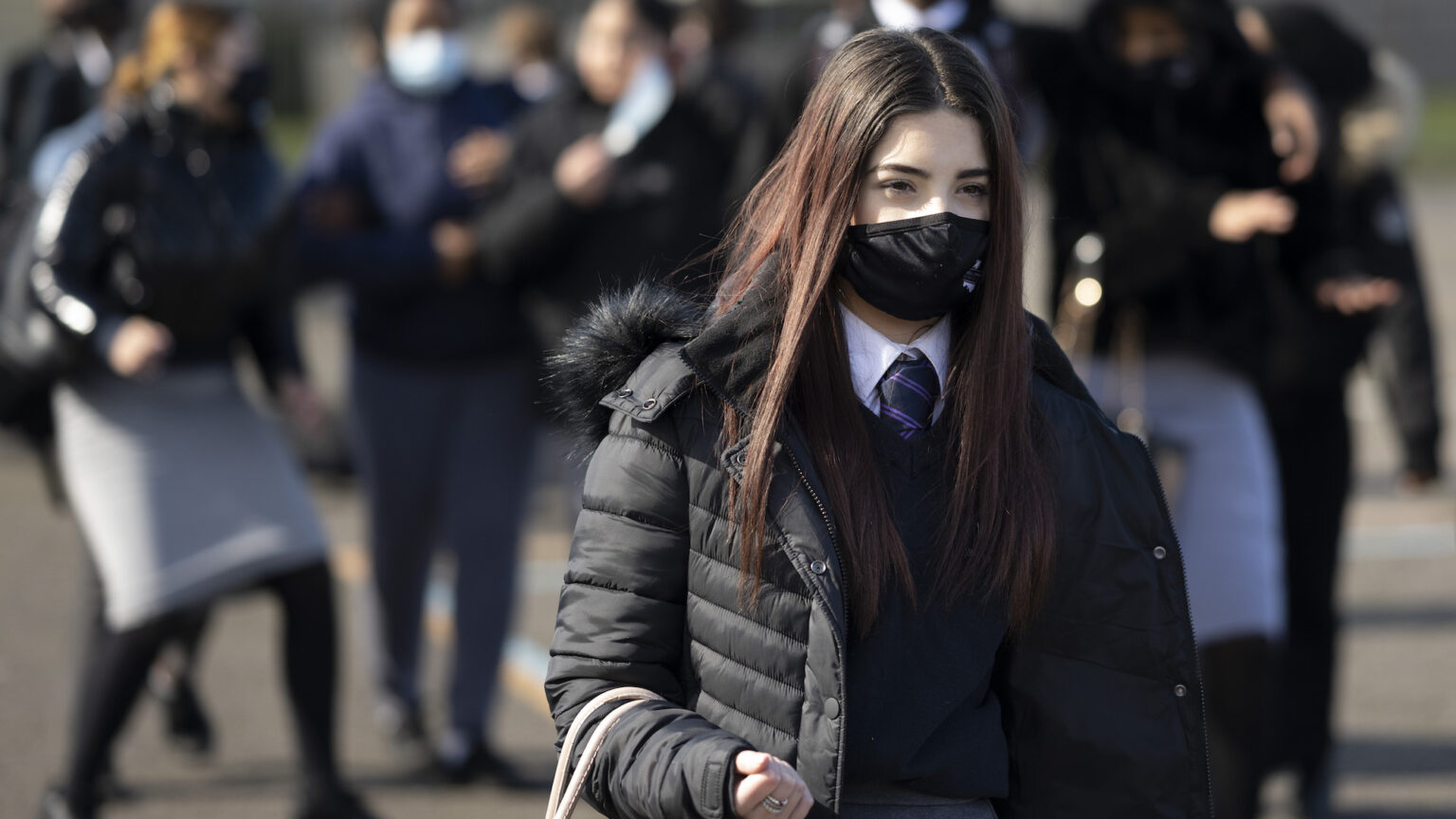 Young people have faced a huge amount of unfair criticism during the pandemic. Even now, as the government resists the urge to impose new Covid-related restrictions in England, many people are reluctant to let young people return to normal life.
The reaction on Twitter to a recent viral video is a case in point. The video shows two jolly Scottish lasses explaining why they have crossed the border to celebrate the New Year in England, where Covid restrictions are lighter than in Scotland. Many tweeters responded to the video with anger, attacking the girls for their supposedly selfish behaviour. In their rage against two girls having a night out, these Twitter users simply revealed the madness of their own pandemic-induced panic. New Year is meant to be about new beginnings and moving forward. Yet, clearly, too many are unable or unwilling to let go of the Covid climate of fear.
It is in young people's nature to want to socialise. Today's youth do not fit the stereotype of the grumpy teenager holed up in his bedroom – they are keen to go out and meet people. But throughout the pandemic, young people have been condemned much more viciously than older generations when doing so – supposedly, for putting others at risk. There seems to be no awareness of the actual health risks of young people mixing in nightclubs and bars, and even less awareness of the damage done by preventing young people from socialising.
Despite being so sharply criticised during the pandemic, young people have actually made some of the greatest sacrifices of any age group. A poll of European publics by the European Council on Foreign Relations last year showed that younger generations have suffered the most, with more than 60 per cent of under-30s saying their lives have been impacted by the pandemic. This compares to less than 40 per cent of those aged over 60. This gulf is due in part to the disruption to young people's education. But it is also due to the way that Covid rules have specifically targeted the kinds of events that Generation Z finds enjoyable. This is especially true of festivals and nightclubs, which have always been among the last things to return when we have emerged from lockdowns.
What's more, even when restrictions have been lifted, young people have not been able to return to their normal activities. Even when British youngsters were once again able to mix in school classrooms, they were still being reprimanded in the media for meeting up in groups outside school – despite this posing no additional Covid risk.
The young have been depicted as delinquents during the pandemic. Older generations have of course always been concerned by the (im)morality of teenagers, but during the pandemic this has turned into mass adult hysteria. It is now routine to hear older people moaning about the 'anti-social' parties or gatherings of youngsters who are simply trying to have a good time. And now the 'danger' posed by young people mixing in nightclubs and at other large events has been exaggerated in order to justify social control. This is clear in the use of vaccine passports in some venues.
The press must bear a lot of responsibility for older people's fear of young people's behaviour. Over the festive period, the media featured countless moralising critiques of youthful parties and nights out, despite the fact that family meet-ups over Christmas in homes and restaurants were just as likely to lead to a rise in cases.
The irony of all this is that most teenagers have been largely respectful of the rules throughout the pandemic. This just shows how the wider commentary around 'irresponsible' youth behaviour has become detached from reality.
It is as if growing up itself is now being stigmatised as a health risk. Socialising and partying are, apparently, unnecessary, superfluous activities which all sensible youngsters should avoid. Whatever young people expected early adulthood to be like, it was not this.
It was always wholly unreasonable to expect young people to put their lives on hold at a stage when their relationships, circumstances and senses of self are changing and developing so rapidly. Effectively postponing and cancelling a young person's coming of age has been greatly disorientating for many youngsters. We have been barred from celebrating our 16th, 18th and 21st birthdays. In order to live life to the fullest, we must be allowed to do these things. Similarly, those finishing school have missed out on school-leaver traditions, just as freshers have missed out on the usual introductory events at universities. Many have endured a seemingly never-ending wait for their early adult lives to begin.
In order to recover from the pandemic, we must recognise the vital importance of allowing the young to mix, have fun and get on with growing up.
Emma Gilland is a Year 12 student and co-author of The Corona Generation: Coming of Age in a Crisis, written with Jennie Bristow and published by Zero Books. Buy it here.
To enquire about republishing spiked's content, a right to reply or to request a correction, please contact the managing editor, Viv Regan.