Covid authoritarianism is not a virtue
Welsh first minister Mark Drakeford seems to think restrictions are good, even if they don't work.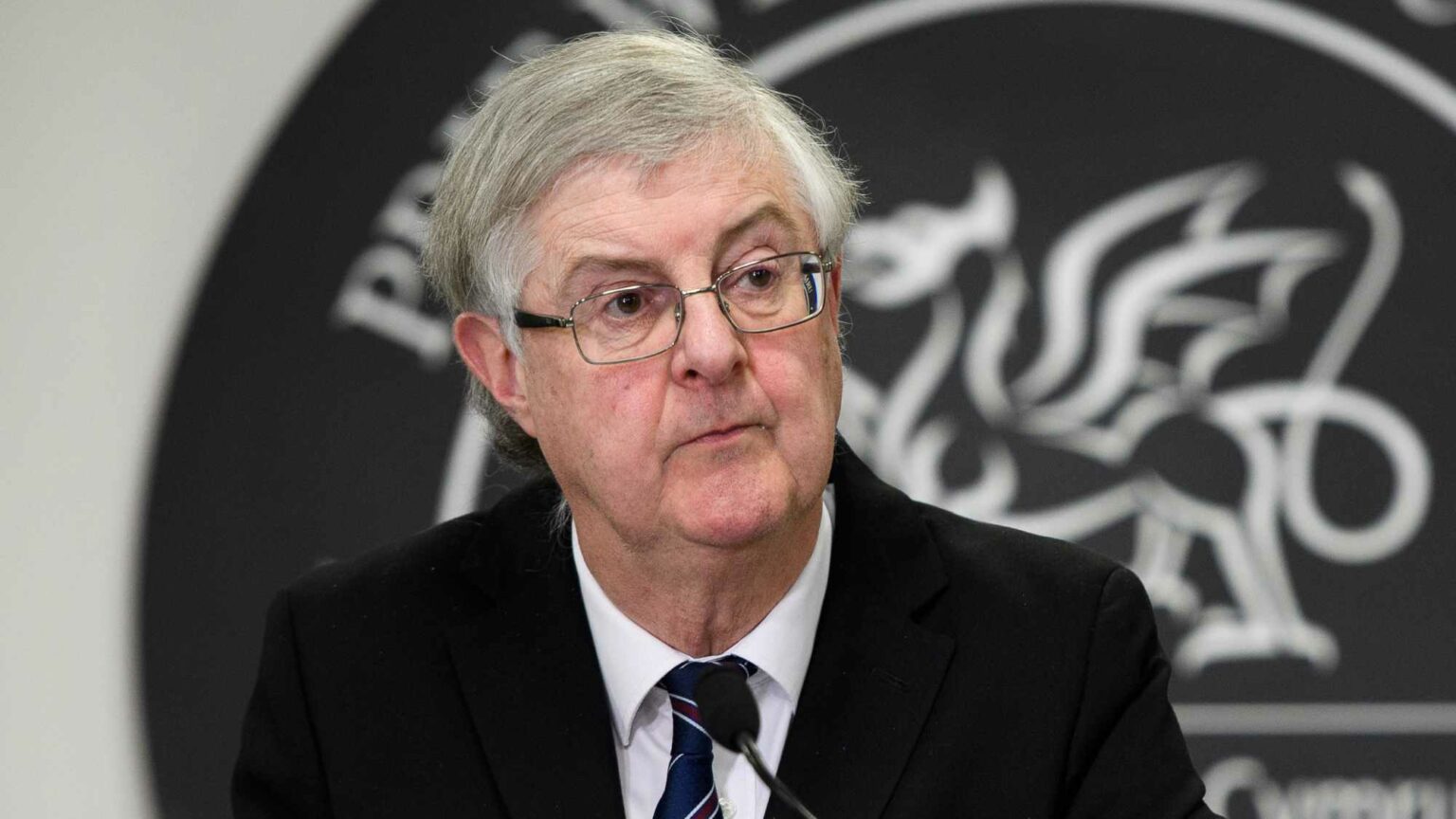 In Covid terms, Wales is currently the sick man of Britain. When compared with Scotland and England it has the highest rate of Covid cases in the past seven days.
So it was more than a little curious to witness Welsh first minister Mark Drakeford emerge from his shed last week – twice – to denounce the UK government for failing to get a grip on Covid.
On Friday, at a Covid press conference, Drakeford branded England a 'global outlier' for having fewer restrictions than the devolved nations and much of Europe. Apparently, this means England is 'not taking action to protect its population'. And on Sunday he doubled down, accusing the UK government of not doing 'what the science would have told them they should do'.
For the likes of Drakeford, it seems, Covid restrictions are good, even if they don't work. The fact that these restrictions have not led to better outcomes in Wales is apparently irrelevant. For him, tighter rules are inherently good, moral and protective – a sign that, as a leader, he is taking Covid seriously, that he cares.
In this way, imposing tighter measures has become an attractive form of political posturing, especially for the devolved administrations. Both Mark Drakeford and his Scottish counterpart, Nicola Sturgeon, have tried to make a virtue of their 'caution' and authoritarianism, and a vice out of Boris Johnson's mildly more liberal instincts.
And so, since Boxing Day, Wales has been put back under tight Covid rules. Among the measures to return are mandatory face coverings in all indoor venues, the 'rule of six' in bars and restaurants, obligatory working from home for those who can, and the closure of nightclubs. Despite the Omicron variant being relatively mild and Wales having undertaken a successful vaccine rollout, Drakeford has yanked Wales back under a similar level of restrictions it endured in the spring of 2021.
The absurdity of the Welsh rules has been brought home most clearly in towns on the border. While England was ringing in the New Year, much of Wales was eerily quiet. Some Welsh revellers near the English border were able to take advantage of England's more relaxed approach, but bars and pubs on the wrong side of the River Severn lost out on one of the most lucrative nights of the year – a potentially fatal blow after two years of on-off closures and restrictions. Chester FC have also been told they can no longer host home fans because their stadium straddles the Welsh border and is therefore subject to Welsh rules.
Throughout the pandemic, restrictions in Wales have always been slightly tighter, and have lasted slightly longer, than in England. Whenever Wales has been in lockdown, its government has not only forced 'non-essential' shops to close, but also forbidden larger shops from selling 'non-essential' items. Aisles selling items as diverse (and obviously essential) as sanitary pads, children's clothes and even books were taped off and put out of reach.
JFK famously implored Americans to 'ask not what your country can do for you – ask what you can do for your country'. During the pandemic Drakeford has offered somewhat different advice: 'The question I want people to ask themselves in Wales is not "what can I do and what can't I do" but "what should I do and what shouldn't I do".' Covid puritanism and abstaining from everyday life was turned into the ultimate moral virtue.
So have there been any benefits from Drakeford's restrictions? Surely there has to have been some payoff from all this pain and privation? The harsh reality is that, taking the pandemic as a whole, Wales has a higher proportion of Covid deaths than England – with 288 people per 100,000 having Covid-19 on their death certificate in Wales, compared with 260 per 100,000 in England.
Back in summer 2021, the world's most lockdown-zealous scientists wrote an open letter denouncing England's 'dangerous and unethical experiment' of removing all Covid restrictions. The devolved nations of the UK, by taking a different path, have unwittingly served up the perfect Covid counter-argument. But the fact that their authoritarianism has done nothing to keep people safer seems not to matter in the slightest.
Clearly, the lockdown fanatics are not going to be won over by this real-world evidence. Instead, we have to remind them that restricting people's lives is unacceptable in all but the most challenging of circumstances. It is freedom that is inherently virtuous. Unless we can overturn the bizarre moral consensus that lockdown is preferable to liberty, normality won't return any time soon.
Fraser Myers is deputy editor at spiked and host of the spiked podcast. Follow him on Twitter: @FraserMyers.
To enquire about republishing spiked's content, a right to reply or to request a correction, please contact the managing editor, Viv Regan.