The gay-cake verdict: a sweet victory for free expression
No one should be forced to express views that go against their beliefs.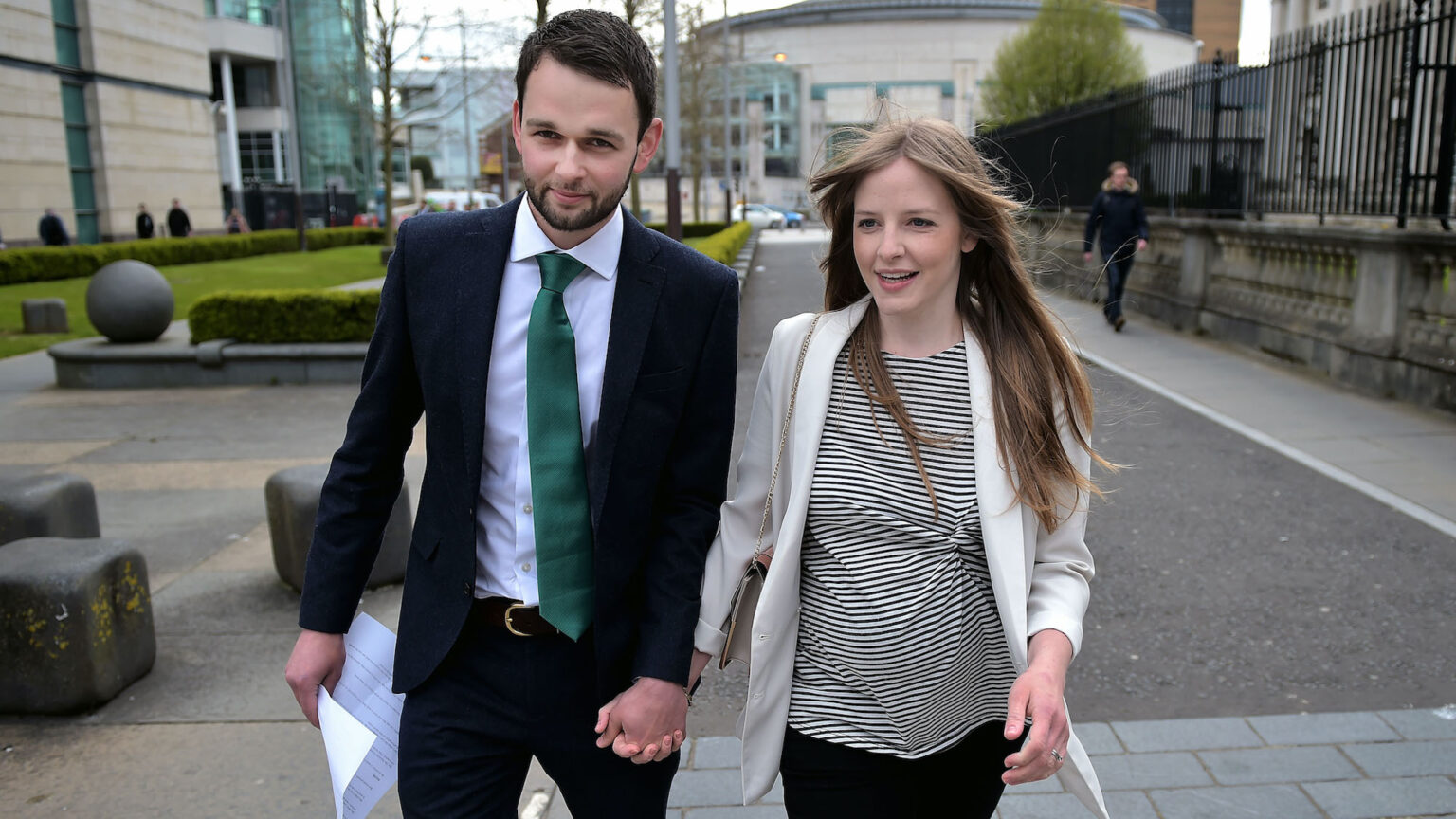 Are you a regular spiked reader? Then please consider making a donation. You can do so here. Thank you!
Whichever way you slice it, the European Court of Human Rights (ECHR) delivered a win for free expression this week. Justice has been served to Daniel and Amy McArthur, the owners of Ashers Bakery in Northern Ireland, after a seven-year court ordeal. Europe's top human-rights court declined to overrule the 2018 decision of the British Supreme Court – namely, that the pair should not be punished for refusing to ice a message in support of gay marriage on a cake for a customer.
The saga began in 2014 when Gareth Lee, a member of an LGBT group called QueerSpace, asked Ashers Bakery in Belfast to make him a custom cake with the slogan 'Support Gay Marriage' iced on top. The bakery's owners are Christians and they politely declined the request. What ensued may have been the most expensive foodfight of all time.
Lee brought proceedings against the McArthurs, accusing them of discrimination. He was backed by the Equality Commission for Northern Ireland (ECNI). The ECNI, which is funded by the taxpayer, racked up huge legal fees. Meanwhile, thousands of pounds in donations were raised by the Christian Institute, a charity that defended the McArthurs and paid their court costs. The price tag of the dispute eventually reached over half a million pounds.
Initially, Belfast County Court ruled in Lee's favour and ordered the McArthurs to pay £500 in damages. The McArthurs appealed the case, and it eventually ended up in the UK Supreme Court, where the pair were exonerated in 2018. Lee then appealed to the ECHR, against the Supreme Court's ruling. And on Thursday, the ECHR threw out the case, saying that Lee failed to use all available legal routes in the UK to resolve his claim.
What makes the gay-cake case so controversial is that the McArthurs' beliefs are falling increasingly out of vogue. No doubt if the Twitter mobs had their way, every individual who shares the McArthurs' views on marriage and sexuality would undergo the same ordeal.
Yet the McArthurs' views are hardly unique. In the UK as a whole, a significant minority of people – roughly one in five – agree with their position on gay marriage. What's more, until 2020, Northern Irish law did not permit homosexual couples to marry. The McArthurs were therefore sued, with the backing of a public body, for refusing to dissent against the law of the land.
But regardless of the content of the McArthurs' beliefs, this case should never have ended up in court. In a true democracy, members of the public not only need to be free to express their views, but they should also not be compelled to express views they disagree with. Using your talent to decorate a cake with a message is clearly a form of expression. And the McArthurs simply did not want words put in their mouths.
This should be entirely understandable. After all, should a trans-activist artist be forced to paint the words 'woman: adult human female'? Should a poet or writer be forced to profess religious teachings if he or she is an atheist? Of course not. This kind of compelled speech would stifle debate and chill free expression.
The other key point in the Ashers case is that while Lee claims he was discriminated against, the McArthurs did not refuse to serve him as a customer – they only rejected the message he wanted to share. As the Supreme Court recognised in 2018, the McArthurs' decision had nothing to do with Lee being LGBT. Indeed, Ashers had served Lee before he ordered the now-infamous cake – and the McArthurs have said they would happily serve him again. In this, they have nothing to apologise for.
In spite of this welcome ECHR ruling, there are many reasons to be worried about the state of free speech. Parts of the UK have recently taken concerning steps to limit open conversation. Scotland, for example, replaced its archaic blasphemy law with a new, authoritarian hate-speech law last year. Out went one form of restriction on speech and in came another. Many people have wondered how outspoken tweeters like JK Rowling might fare under these new rules.
In this dark context, the gay-cake case is crucial. Had the ECHR found in favour of Lee, the picture would have been even bleaker. If you do not even have the right to remain silent on an issue, how can you possibly have any hope for freedom of expression at all?
In the event, the ECHR refused to undo the Supreme Court's verdict – and we can all enjoy an equal slice of the win. Nobody should be relentlessly pursued in court just for living their lives according to their beliefs. And nobody should be forced to agree with what I believe, what you believe or what the state believes. We should be left free to debate our differences over a bit of Battenberg.
Lois McLatchie is communications officer at ADF UK.
To enquire about republishing spiked's content, a right to reply or to request a correction, please contact the managing editor, Viv Regan.