The problem with Stewart Lee's hit list
For a comedian of such impeccably contrarian taste, why are his targets so utterly banal?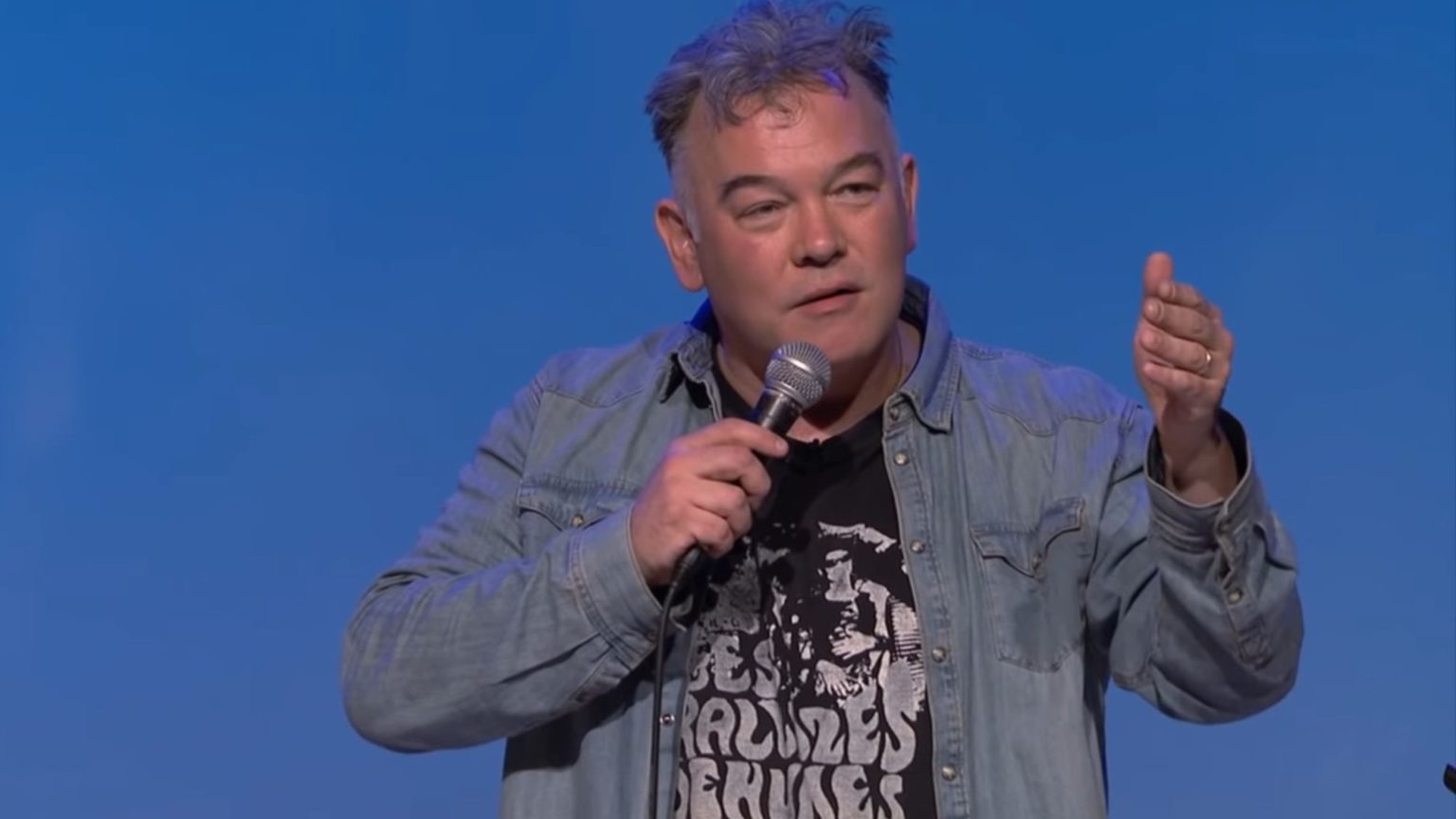 Stewart Lee, or was it Mark Kermode, has famously said that there is no such thing as the culture war, that it is a fiction, no more real than biological so-called sex. It is, according to Lee, or possibly Terry Christian, something created in a lab – no, not a lab, a right-wing bat market – and then sprayed about like feral cat urine by reactionary newspapers like the Guardian, to distract you from pizza-shop paedophile rings (or was it onion rings?), spirit cooking and postal ballots. No wait, that's the other lot. To distract you from enforced food banks, the break-up of the NHS (which is simultaneously the envy of the world and on its knees) and Priti Patel's shoot-to-kill policy on those tiresomely buoyant Calais boat people. A charade, in short.
So, it was a bit of a surprise when fans of Stewart Lee – or is it Joseph Vissarionovich Stalin? – began to share his end-of-year round robin for 2021. Because it seemed almost embarrassingly designed, albeit rather late to the party, to raise the colours of his side in this non-existent war.
Along with his rescheduled tour dates and a gratifyingly detailed account of everything he'd watched, listened to or read that year ('26 April, 3.36pm, downstairs loo – Warning on the back of a bottle of Domestos: **** Admirably multi-lingual but lacking narrative arc') Lee had also included a list of those living beings he deems worthy of being put on a pedestal, and those destined for the pedal bin of history. And it was pretty obvious what the criteria had been.
NB: I have to be careful here. The last time I mentioned Stewart Lee in print was for the Daily Telegraph in 2017, in an article called 'Confessions of a Brexit Comedian', about the dangers of taking a comedy audience's Remain sympathies for granted. I was rewarded with a stern admonition from Grand Poobah HQ about allowing myself to become a tool for the dark forces of media manipulation, with which Lee was doing battle on a pretty much permanent footing.
I pointed out that nothing I had said in the copy deviated from Lee's own stated experiences, or those one or two other EU-friendly comics had shared with me. If anything, I wailed – hot tears of injustice already welling in my eyes – I'd sympathised with this problem as a comic who had himself experienced that record-scratch moment when you realise you have just blithely shared a big fat stinking Babycham of an opinion, assuming it to be axiomatic among the sane, and the room has fallen irretrievably silent.
And, I pointed out, I hadn't written the headline.
Well, said Lee, I was now (on the standard Hitchens / Larkin fool-ranking system) not only a fool, I was a fucking fool – the most concentrated form. And a patsy and a rube to boot, oblivious to the pawn I had become and the game being played over my head.
So, in short, I'm on a warning and had better be careful if I don't want to have my badge demanded of me this time. But really, even if only on a technicality, there is something that needs calling out here.
It's not that I resent the Papal Bull as a mode. Lee is not on Twitter, which is probably wise, and without live gigs, we all need to get this stuff off our chest from time to time. True, many of the barbs are turned inward on the entertainment industry and many of us are somewhat weary of Lee's assumption of the role of Witchfynder General to the stand-up trade – a position none of us can remember seeing advertised. But as I am sure Napoleon himself must have shrugged, at some point, someone would have had to do it.
No, what rankles is not that Lee should publish such a list, but that his targets should be so banal. Perhaps having excused himself from the argy bargy, the moshpit of Twitter, he is not quite match fit. Perhaps this is what has enabled him to remain so oblivious to the lines having been drawn up all this time. But really, is there anyone who reads Lee's end-of-year list and feels even the mildest frisson of affirmation seeing Donald Trump dumped, and Greta Thunberg elevated to the full height of a grown man? My own mother would shrink from such basic bitch, normie shit. This is a list to make the committee for Trafalgar Square's Fourth Plinth look like the Baader-Meinhof Gang.
I honestly have no quarrel with Lee's desire to connect with his base. And in a year when mass hysteria has made touring tricky, this sort of thing is no doubt intended to suppress rumours of his demise. Kim Jong-un-ish pronouncements of this kind are especially apt.
But this is a man who defines himself by the 'what level of cultural obscurity are you on?' system of self-worth. Who would scarcely dream of listening to anything that the Fall had released as an actual A-side. A man whose great heroes have been the likes of Ted Chippington and the Nightingales – heroic failures perhaps, but failures certainly, and in an era when YouTube de-shrouds the reasons for their failure with forensic detachment.
It just makes no sense, that a man of such impeccably contrarian and obscurantist credentials, should put out a hit list and shit list, that invites us to scorn names as shop-worn as Jacob Rees-Mogg and Toby Young, and warmly applaud the likes of Owen Jones, Ken Loach and Sadiq Khan.
Ah well. I want to be fair, and not only so that I avoid getting a name check next year (this year, I have had to do with inclusion under the loosest of banners, those associated with GB News, another all too predictable target). So, let me say that there is something not only generous but also quite profound about Lee's accumulated souvenirs of every record, book and gig, every meal and art exhibition and place of historical interest that crossed his path in 2021. It is, in its way, what a more twee influencer might think of as a gratitude journal, as much as anything more discriminating, let alone arbitrary and despotic. It is Lee being present.
Thanks to the list I also now know there are one or two gigs coming up in 2022 – Robyn Hitchcock, for one – where I might even find myself rubbing masks with… is that Tucker Jenkins out of Grange Hill?
And as for the Heroes and Villains list, the banality of good and evil? I will, as I have had occasion to in the past where Stewart was concerned, just have to conclude, albeit without complete confidence, that that was the joke.
Simon Evans is a spiked columnist and stand-up comedian. He is currently on tour with his show, Work of the Devil. You can buy tickets here.
To enquire about republishing spiked's content, a right to reply or to request a correction, please contact the managing editor, Viv Regan.