In space, we are still making history
2021 was a remarkable year for space exploration.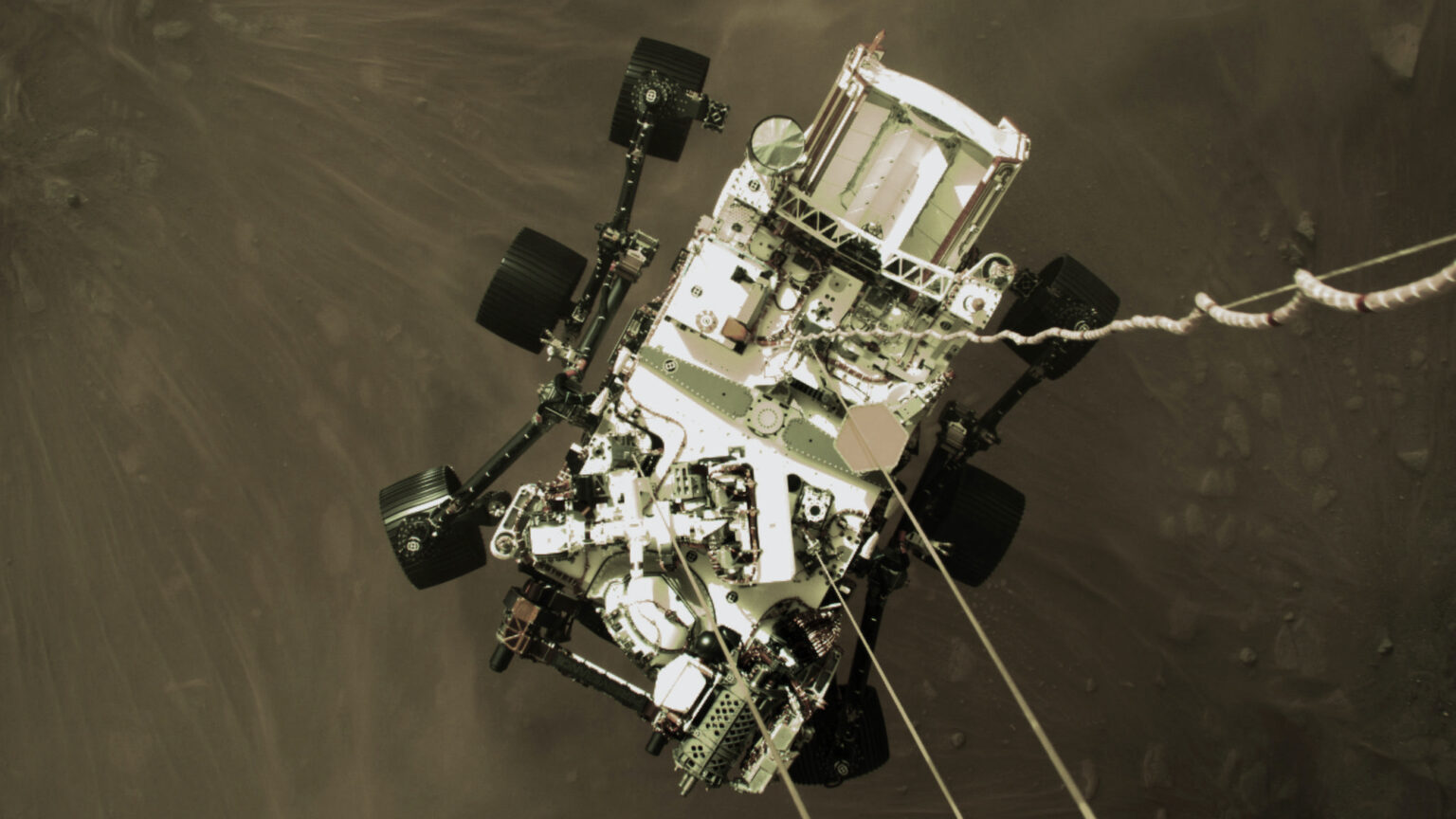 The motto inscribed on NASA's Perseverance rover, which landed on Mars in February 2021, is 'Dare mighty things'. This mission certainly lived up to its vision.
The contrast between such a daring mission in space, compared with the Covid-induced caution on Earth, could not be starker. In space, we are history-making agents, pushing the boundaries of science and engineering to unimagined heights. On Earth, we fearfully allow our fates to be determined by a virus.
Our advances in space exploration in 2021 were a welcome escape from the gravity of today's misanthropic culture of limits, writ large in everything from climate-change policymaking to the response to the pandemic.
Just recall some of the earth-shattering scientific and engineering feats of the past year. In February 2021, missions from China and the United Arab Emirates joined those of the US / NASA, India and the European Space Agency in exploring Mars. In April, NASA's Ingenuity helicopter became the first powered flight on another planet, successfully taking off from and landing back on Mars. In November, NASA's Double Asteroid Redirection Test (DART) mission blasted off in an attempt to use a spacecraft to change an asteroid's trajectory through space. In December, NASA's Parker Solar Probe entered the Sun's atmosphere for the first time, to fly about 13million kilometres above the solar surface. And on Christmas Day, the James Webb Space Telescope, an observatory 100 times more powerful than the Hubble Space Telescope, was launched into space. If its mission succeeds, astronomers will be able to look deep enough into space to observe the birth of the universe.
Predictably, it was the billionaire space-tourism race between Richard Branson, Jeff Bezos and Elon Musk that generated the most column inches. It allowed pundits to issue familiar complaints about human arrogance and the need to prioritise problems on Earth – as if space exploration has no benefits to life on Earth.
This was needless miserabilism. Yes, the space-tourism race may well be a wealthy elitist indulgence. But it led in 2021 to a significant technological breakthrough – namely, the development of reusable rockets and capsules, by Musk's SpaceX and Bezos's Blue Origin.
Building rockets that can safely navigate back to Earth and land is a considerable engineering and scientific achievement. The next challenge is to work out how to generate fuels in space. Programmes are already underway to explore how we might extract hydrogen from the ice on the Moon. And Perseverance is currently experimenting with removing oxygen from the CO2 in Mars's atmosphere in order to make propellants. Indeed, the large-scale ice deposits beneath the Martian surface could be used to produce fuel and to support life. The prospect of there being a human colony on Mars is no longer a science-fiction fantasy – it's a surmountable challenge.
The most impressive achievements of this remarkable year in space belong to Perseverance and its spacecraft, the helicopter Ingenuity. Two things stand out about Perseverance. The first is the role played by the rover's robotic arm. As we speak this is drilling into the surface of Mars to collect rock samples, which will eventually be brought back to Earth on a European Space Programme mission, planned for 2030. The knowledge this will generate is quite literally out of this world.
The second is Ingenuity itself. In a tribute to the Wright brothers, Ingenuity carries a swatch of fabric from their Flyer aircraft on the underside of its solar panels. At a time when we often denigrate the past, this tribute to two aviation pioneers is a critical acknowledgement of how much we owe our predecessors. Just as we always stand on the shoulders of giants, so Ingenuity could not exist without Flyer. The Wright brothers' 12-second-long, 120-foot-high trip into the sky heralded humanity's ability to defy gravity nearly 120 years ago.
Space exploration tells us much about humanity. Recall the frequent sight of mission-control rooms bursting into uninhibited applause as each of 2021's missions achieved their objectives, the whooping of engineers and scientists as their accomplishments materialised before their eyes. These are moments of personal relief and triumph. But they are also moments when we glimpse the remarkableness of humanity. In those mission-control rooms, humanity rediscovers its self-belief.
2021 ought to inspire us to reject the pessimism of our apocalyptic times. This year, we should continue to dare mighty things – not only in space, but also on Earth.
Norman Lewis is a writer and managing director of Futures Diagnosis.
Picture by: YouTube/Meta.
To enquire about republishing spiked's content, a right to reply or to request a correction, please contact the managing editor, Viv Regan.