Caroline Nokes and the make-believe of gender self-ID
The Women and Equalities Select Committee report is completely detached from reality – and public opinion.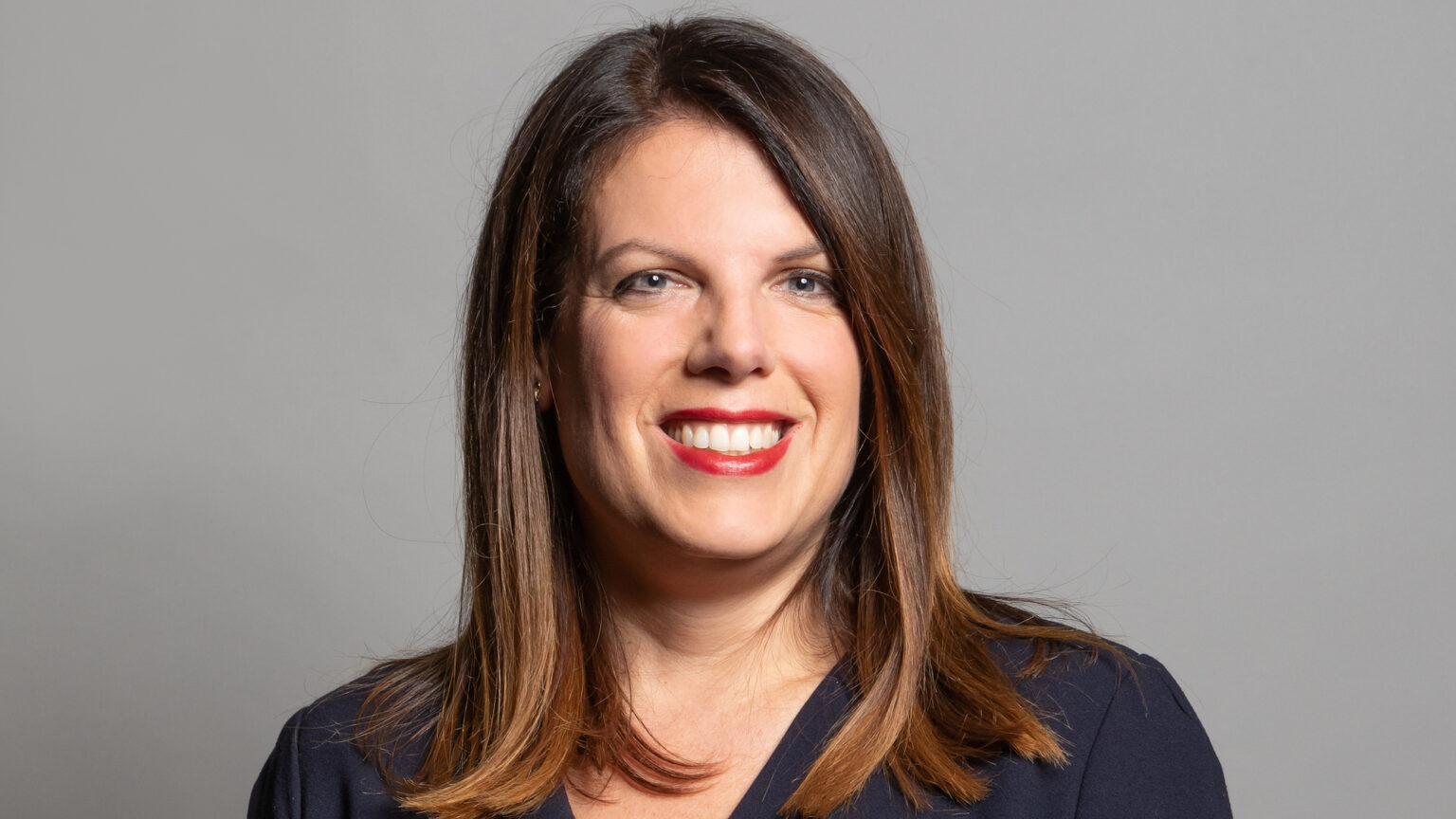 Are you a regular spiked reader? Then please consider making a Christmas donation. You can do so here. Thank you!
Government reports are rarely read for entertainment value, but the most recent offering from the Women and Equalities Select Committee (WESC) is a corker. The 113-page document, which was published on Tuesday, is not much more than a tantrum on House of Commons-headed paper, which might as well wail 'ministers are meanies who hate trans people'.
Catchily entitled Reform of the Gender Recognition Act; Third Report of Session 2021–22, it proposes a range of measures, including the controversial idea that people ought to be able to change their legal sex without any official checks or safeguards (so-called 'gender self-ID'). The report bitterly bemoans the lack of enthusiasm for such policies among the relevant ministers, noting: 'we contacted the minister for women and equalities [Liz Truss MP] with an invitation to give oral evidence… she declined our invitation, offering no reason, and forwarded it on to the minister for equalities, Kemi Badenoch MP. Minister Badenoch also repeatedly declined our invitation.' It all has the desperate ring of 'the bigger girls won't play with us'.
Yesterday, WESC chair and Tory MP Caroline Nokes went on the Today programme to plug the report and complain that the 'government is dragging its feet' over gender self-ID. This is disingenuous. That gender self-ID has not been made law is not an oversight on the part of politicians, it's a response to massive public opposition.
Even without a change in the law, from prisons to NHS hospital wards a de facto system of gender self-ID has been introduced, thanks to the influence of transgender advocacy groups, like Stonewall. This appears to be a favoured strategy. International lobbying guidance produced by leading law firm Dentons, the Thomas Reuters Foundation and trans group IGLYO, has advised campaigners to get 'ahead of the government agenda and the media story'. But thanks to grassroots opposition, which has led to the unlikely pairing of radical feminists and libertarian free-speech campaigners, such underhanded tactics have failed. Journalists and politicians have begun to pay attention.
And yet the demands of the trans totalitarians to legally recognise their identities, without any checks whatsoever, are becoming ever more extreme. Just last week the Supreme Court ruled unanimously that 'non-binary' campaigner Christie Elan-Cane did not have the right to demand a third 'gender neutral' option in addition to 'male or female' on passports. Elan-Cane, who is female, is now taking the case to the European Court of Human Rights. Elan-Cane's campaign tallies with the WESC's desire for 'legal recognition of non-binary people'.
Politicians like Nokes are apparently insulated from public opinion and facts. Too many seem to have this unshakeable belief that we each have a gendered soul, and that this matters more than our bodies. It was in 2015 that the idea of updating the GRA to introduce gender self-ID was first mooted by Nokes' predecessor as WESC chair, Maria Miller. Like Nokes, Miller failed to consider that changing the law to accommodate the feelings of a minority might have consequences for the majority.
In evidence-gathering sessions Miller called witnesses, including the National Union of Students' (NUS) first transgender officer, Jess (previously Josh) Bradley. In a darkly predictable twist, Bradley was later suspended from the paid NUS role after allegedly uploading dick pics to a blog under the headline 'Exhibitionizm'.
Years before, in 2003, when the Gender Recognition Bill was first being debated in the House of Lords, Conservative Lord Tebbit unexpectedly found himself on the same side as radical feminists, warning:
'So far as I know, there is no law nor any known medical procedure that can change the sex of a human being… The bill is so bad that it should be taken away, and the government should think of another way to help people who suffer this acutely distressing psychological illness.'
In the decades since, the digital world has acted as a vector for trans ideology and gender dysphoria. Some of those caught up in the belief that they are in the wrong bodies are teens struggling with adolescence, others are men who once would've been labelled cross-dressers or transvestites. Ultimately, whatever individuals' beliefs or motivations, the truth is that whether someone who identifies as trans changes their clothes, pronouns or even undergoes surgery, sex is immutable and too fundamental to ignore.
And yet, listening to Nokes, and reading the WESC report, one could imagine that she'll spend Christmas Eve night waiting for Santa. For those like Nokes who believe in gendered souls inhabit a world of make-believe and magic, where feelings matter more than facts.
Jo Bartosch is a journalist campaigning for the rights of women and girls.
Picture by: UK Parliament.
To enquire about republishing spiked's content, a right to reply or to request a correction, please contact the managing editor, Viv Regan.