No, climate change is not a 'women's issue'
Environmentalists say women emit less carbon and are more climate conscious. What sexist tripe.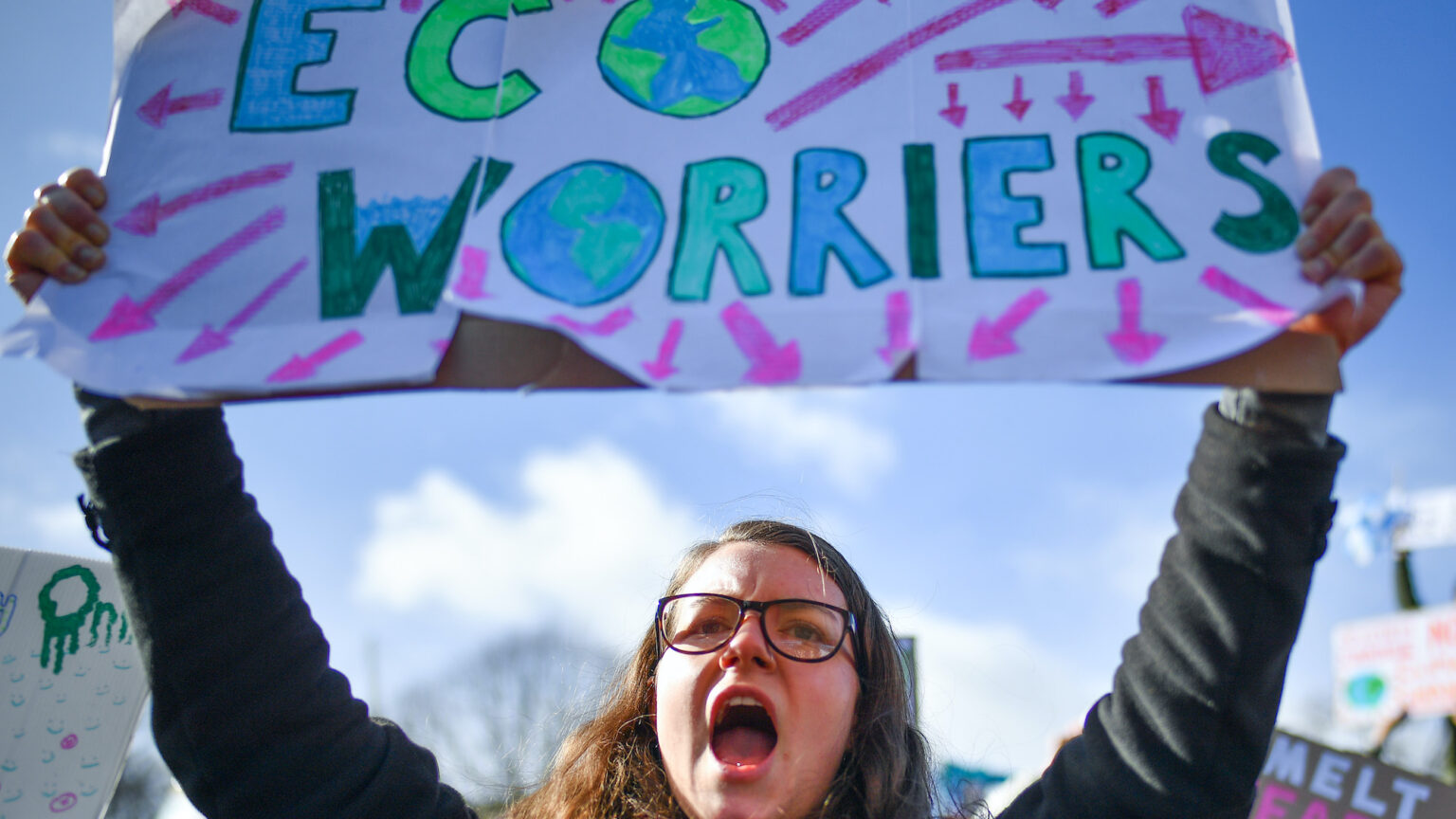 Are you a regular spiked reader? Then please consider making a Christmas donation. You can do so here. Thank you!
There seems to be a belief circulating in environmentalist circles that women make the best leaders on climate change. Apparently, we're just better suited to it. we're more empathetic, more concerned about sustainability and we even emit less greenhouse gas.
For instance, in a United Nations Environment Programme report, published in June 2020, the authors called for more women to be involved in 'decision-making, conflict prevention and peacebuilding'. A briefing paper for the World Economic Forum, published this November, echoed the UNEP's demand. One contributor to the WEF paper stated that 'women's participation in decision making is good for the planet', before adding that there is 'a clear linkage between women's leadership and pro-environmental outcomes'. And a piece for Vogue magazine, also published in November, complained about the underrepresentation of women among world leaders at COP26, and said that 'more female politicians pass more ambitious climate policies'.
Activists, politicians and the media all seem to share this view of women as drivers of a more sustainable, peaceable future. As Per Olsson Fridh, Sweden's minister for international development cooperation, told COP26: 'Without a gender perspective, we miss out on invaluable knowledge needed for a sustainable green transition.'
Elites really do believe this stuff. The Bank for International Settlements claimed that 'a one percentage point increase in female managers in a firm leads to a 0.5 per cent decrease in the firm's CO2 emissions'. In its working paper, the BIS claimed that 'women are more inclined to counter climate change as they may be more likely to consider overall societal well-being without focusing narrowly on shareholders' interests'. Women, you see, are kinder and more altruistic than men. They care about things other than profit, such as whether the loo roll is recycled.
It turns out that even women's eating habits are better for the planet. Thanks to all the salads we consume, you see, our diets have a smaller carbon footprint than men's. A study of 212 British people's diets, published in the journal Plos One, found that males produce '41 per cent more emissions, largely due to eating more meat but also due to more drinks'. While the researchers admitted that they didn't know why men ate more meat than women, they did offer this stunning insight: 'It could be because men generally eat more food than women.'
The characterisation of women that emerges from all this is bordering on crass. The celebration of so-called feminine traits, or the idea that women have a greater propensity for kindness than men, might sound superficially pro-women. But in reality, it repackages the deep-seated sexism of old.
In the past, men were seen as rational and resilient, whereas women were seen as soft and emotional. This distinction was often used to justify women's exclusion from public life. And now it's being resurrected and used to justify women's inclusion and elevation in public life. So, while it might sound progressive to some, this focus on what women can do for climate change is actually reinforcing sexist stereotypes.
If we want to debate environmental issues, let's do that. But we've got to stop framing women as the angels of climate activism. It's unhelpful, patronising and incredibly sexist.
Ella Whelan is a spiked columnist and the author of What Women Want: Fun, Freedom and an End to Feminism.
To enquire about republishing spiked's content, a right to reply or to request a correction, please contact the managing editor, Viv Regan.