The erasure of liberty
The Covid culture of fear is the greatest threat to freedom in the 21st century.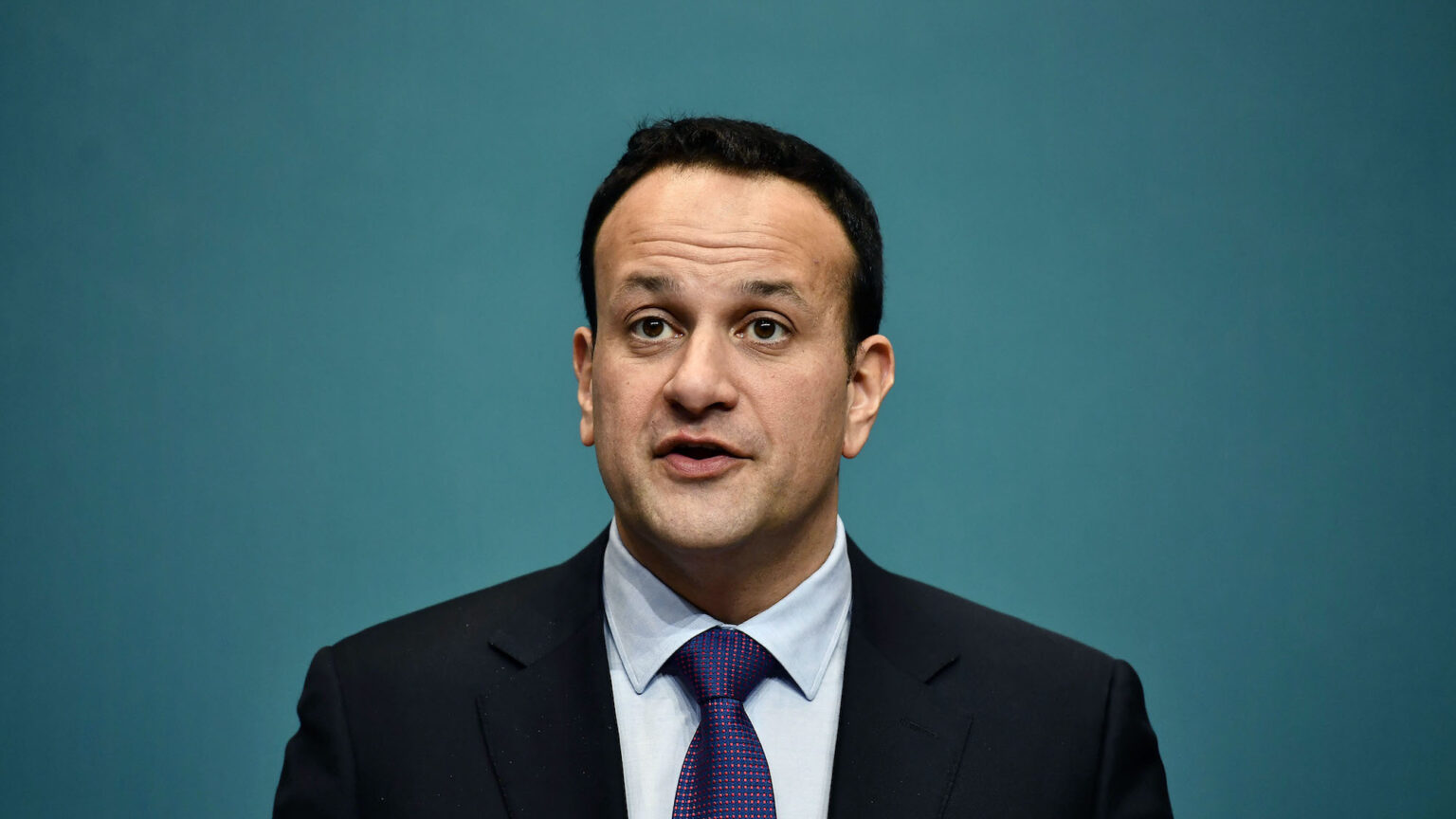 Are you a regular spiked reader? Then please consider making a Christmas donation. You can do so here. Thank you!
Leo Varadkar has said the quiet part out loud. The Tánaiste (deputy prime minister) of Ireland has made it clear that we are now in a forever war with Covid and that one of the chief casualties will be freedom. On Friday, as Ireland introduced a raft of new measures to limit the impact of Omicron, Varadkar said the Covid crisis could last for 'several years'. It's a 'long war', he said. Then came the killer line, words that should chill not only the inhabitants of Ireland but people across western Europe. Looking forward to the bleak, illiberal future Covid will allegedly force us to live under, Varadkar said that 'perhaps in advance of those winters and those variants, we should try to have periods of freedom and give people a bit of a break…'.
Periods of freedom. Those three words should worry everyone. They capture, possibly better than any other utterance from a member of the political class over the past 21 months, just what a historic reorganisation of society we are currently living through. Varadkar's dispiriting dream is one of permanent restrictions and lockdowns, though they'll occasionally be punctured by 'periods of freedom'. By brief respites from government control. By intervals of a few months, or perhaps just a few weeks, in which your gracious leaders will allow you to do what you want. Until winter starts to loom again, that is, with its promise of respiratory disease, and then your 'period of freedom' will be over. Varadkar's unguarded statement confirms that in the era of Covid, the relationship between the state and the individual is being radically rearranged, to the benefit of the former and the degradation of the latter.
Of all the countries in Europe that are slipping and sliding back into lockdown or lockdown-lite, it is Ireland that worries me most. Ireland is one of the most vaccinated countries in the continent. More than 90 per cent of its eligible population has received two shots. That compares to around 80 per cent in the UK, 70 per cent in Germany, and 55 per cent in Poland. The booster rollout is going well, too. At the time of writing, 1.5million booster shots have been administered – not bad for a country with a population of just five million. And yet despite all this, despite the fact that the Irish people have very high levels of protection against the worst impacts of Covid, still the restrictions keep coming; still normality remains a distant dream.
Ireland's new restrictions kicked in on Sunday. They include an 8pm curfew on pubs and restaurants. There can be no indoor events after 8pm. Indoor events that take place earlier than 8pm – Omicron is less virulent during the day, according to these mad rules – will have to be capped at 50 per cent of the venue's capacity. And the close-contact rules have changed, too: now even those who have been triple-vaxxed will need to isolate for five days if someone they came into contact with is diagnosed with Covid. The household-mixing rules haven't changed – people from three different households can still gather in the household of a fourth person. So home-based family gatherings will be permitted this Christmas. Perhaps this is one of those little 'periods of freedom' Varadkar promises. I'm sure the people of Ireland are most grateful for this small mercy from the powers-that-be.
Some officials in Ireland want the government to clamp down even harder. The National Public Health Emergency Team (NPHET) – basically Ireland's SAGE – has proposed a curfew of 5pm for pubs, restaurants and cinemas. In short, there'd be nothing to do at the end of the working day. Everything would be shut. This would be a lockdown in all but name. Thankfully, even the lockdown-happy elites of Dublin have pushed back against this hocus-pocus proposal for controlling the spread of Omicron. Christopher O'Sullivan, the TD for Cork South-West, said 'Many people are triple vaccinated but [they wouldn't] be able to enjoy a meal or a drink with a friend after 5pm in a restaurant'.
O'Sullivan raises an important point about the broader state of affairs in Ireland, and across Europe too, in fact. Huge numbers of people are vaccinated now. And we were told, in fairly certain terms, that once we were vaccinated, once more and more people had been protected against serious ill-health or death from Covid-19, things would go back to normal. Yes, Covid would still rise and fall, still spread, still infect, but we'd get on with life in the face of it, as we do with flu or the common cold. This, clearly, is no longer the case. Now even the people of super-vaccinated Ireland can have liberty and choice rescinded the minute a new variant emerges. Yes, Omicron seems to have some ability to evade vaccine immunity, but the evidence so far suggests it causes mostly mild disease in protected people. The NPHET's most dire prediction is that 2,000 people could end up in hospital with Omicron next month. Two thousand out of five million. That's 0.04 per cent of the population requiring hospital treatment, in the worst-case scenario. I'm sorry, but a country that cannot provide hospital care to 0.04 per cent of its people without shutting down everyday liberty needs to have a very serious word with itself.
For everyone in Europe who cares about liberty, Ireland should set the alarms ringing. A heavily vaxxed country facing the possibility of just 2,000 people requiring hospital treatment is enforcing new restrictions and talking about rationing freedom for years and years. This shows, very clearly, that the democratic way of life is being snuffed out by the Covid culture of fear. The problem with the current discussion, however, is that one side says this kind of thing was the dastardly plan all along (the Great Reset, etc), while the other says that upholding public health is the most important thing of all, and anyone who squeals 'But what about freedom and democracy?!' is essentially a granny-killer. We urgently need to cut through these opposing but equally moronic takes and argue that the drift away from liberty may not be a conspiracy, may not be the concrete plan of a conscious, plotting elite, but it is real nonetheless, and it will have real consequences for individual sovereignty, community solidarity and the right of all of us to make choices and weigh up risks as we see fit.
'Periods of freedom' – that's all we can look forward to in the future, apparently. But a 'period of freedom' is not freedom at all, of course. If the default position in society is to have a regime of restrictions justified in the name of public health, and if freedom is but a temporary pleasure granted to us when the going is good, then liberty becomes meaningless and citizenship itself is violently upended. We need to insist that it is not in the gift of officialdom to grant us freedom. We already have freedom. And woe betide the political establishment that thinks it has the right to negate that freedom whenever there's a crisis.
Brendan O'Neill is spiked's chief political writer and host of the spiked podcast, The Brendan O'Neill Show. Subscribe to the podcast here. And find Brendan on Instagram: @burntoakboy
To enquire about republishing spiked's content, a right to reply or to request a correction, please contact the managing editor, Viv Regan.