Beware the modellers bearing bad news
We cannot let these overly pessimistic SAGE models bounce us into lockdown.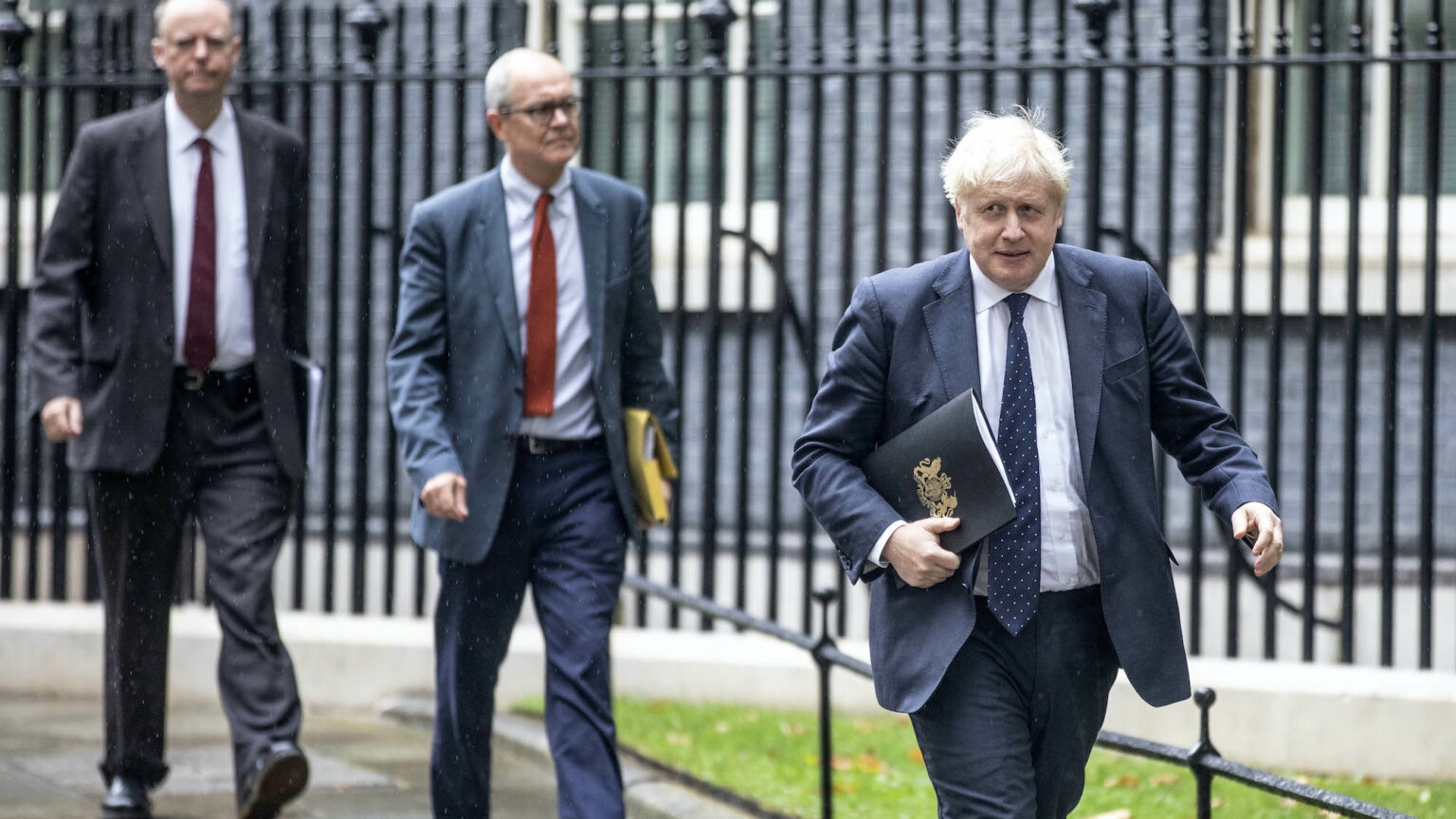 Are you a regular spiked reader? Then please consider making a Christmas donation. You can do so here. Thank you!
With the Omicron variant apparently spreading rapidly, the UK's four governments are left in a quandary about what to do next. Evidence from South Africa, as well as the UK, suggests that this variant spreads very quickly – faster than any previous variant, it would seem. But what impact will Omicron have on society and what, if anything, should governments do in response?
Ministers' first port of call, as ever, is the modellers – and some of their conclusions in relation to Omicron have been pretty scary. But are the modellers even being asked the right questions?
The UK government's committee of modellers – the Scientific Pandemic Influenza Group on Modelling, Operational sub-group (SPI-M-O) of the Scientific Advisory Group on Emergencies (SAGE) (thank God for acronyms) – issued a new 'consensus statement' on Saturday, based on a meeting on 15 December. The statement says:
'SPI-M-O groups now estimate a growth rate of around 0.4 per day for the Omicron variant of SARS-CoV-2, which is consistent with a doubling time of around two days. Areas with higher incidence of Omicron cases, for example London and Greater Manchester, are starting to see increases in hospital admissions, however, much of this will still be associated with Delta. The hospital impact of Omicron cases is yet to be seen.'
The statement continues:
'Scenarios that assume no further restrictions beyond Plan B generally lead to trajectories in daily hospital admissions in England that have a minimum of 3,000 hospital admissions per day at their peaks, with some scenarios having significantly worse outcomes during the first few months of 2022. To prevent such a wave of hospitalisations, more stringent measures would need to be implemented before 2022.'
These are indeed troubling figures. They are comparable with the worst period of the pandemic, in January this year, when hospital admissions for the whole of the UK peaked at over 4,000 per day.
In fact, the range of mortality projected under different scenarios is huge – from 600 deaths per day to 6,000, if we continue with current 'Plan B' restrictions. The bottom of the range would be very uncomfortable, of course, but we could reasonably decide that such a level of mortality doesn't justify further widespread restrictions. However, 6,000 deaths per day would clearly be a disaster to be avoided by any means possible. Such a wide range is therefore a poor guide to action.
As ever with models, much rests on the modellers' prior assumptions. But with so much still unclear about Omicron, it's difficult to assume very much with any degree of certainty. For example, the evidence suggests that Omicron spreads more quickly than other variants. What factors make it more transmissible? Partly, it seems there is a shorter time period between someone being exposed to the virus, becoming infected and then in turn becoming infectious. So the time period from one round of infections in the community to the next one is shorter – perhaps three days instead of five.
Secondly, where the virus replicates within our bodies may have an impact on transmissibility. So it may replicate more quickly in the upper-respiratory tract, but perhaps less quickly than previous variants in the lungs. Third, the viral loads seem to be much higher for Omicron. In short, we become infectious more quickly and there is a lot more virus coming out, so we transmit more easily.
Then there are the assumptions about how serious the disease is. What might happen in the current situation in the UK where there is a high level of prior immunity, either due to vaccinations – over 50 per cent of people aged 12 or over have had three doses of vaccine, 89.5 per cent have had at least one dose – or because people have already been infected with Covid? We would expect far fewer infections to translate into serious illness compared with last January. Moreover, what if Omicron is, in itself, simply less likely to cause serious illness?
In other words, the modellers have an unenviable task trying to pick their way through all the variables. And it gets worse, because it seems they weren't even asked to model the possibility that Omicron is inherently milder. Spectator editor Fraser Nelson has reported on a Twitter exchange he had with the co-chair of SPI-M, Professor Graham Medley, which revealed that the modelling teams weren't asked to look at the possibility that Omicron has lower virulence.
In effect, it looks like the modellers only generate bad-case to worst-case scenarios. This seems like a self-fulfilling prophecy that pushes decision-making towards more extreme action. As Nelson points out, modellers at JP Morgan did indeed model a scenario where Omicron is milder and came to conclusions that were far less pessimistic.
There are some good reasons for thinking that this Covid wave won't be so bad. Cases in the first and worst affected parts of South Africa look like they have peaked already, and hospitalisations are much lower than in equivalent phases of previous waves. Why? Perhaps there is more immunity in the South African population, though the comparatively low rate of vaccination suggests otherwise. Perhaps the fact that South Africa experienced a significant wave from the Beta variant – which is more like Omicron, but didn't take off in the UK – is a factor. Or perhaps Omicron really is milder. We simply don't know yet.
Given that throughout the pandemic the UK's leading modelling teams have more often than not over-estimated the risks, there is good reason to be cautious about making decisions based on what they say.
At a personal level, it may well be sensible to avoid the crowds right now, especially if you don't want to get the depressing news of a positive test that could screw up your Christmas plans. And Omicron could cause very serious disruption to society very soon if lots of people have to take time off work. But would any of that really justify lockdown?
When scientists come bearing models, we need to treat them with a lot more scepticism. We need to be rigorous in challenging their assumptions – and remember just how wrong they have been in the past. We cannot let these models bounce us back into lockdown.
Rob Lyons is a spiked columnist.
To enquire about republishing spiked's content, a right to reply or to request a correction, please contact the managing editor, Viv Regan.