The Democrats' 'Latinx' problem
Woke elites are alienating the very minorities they claim to represent.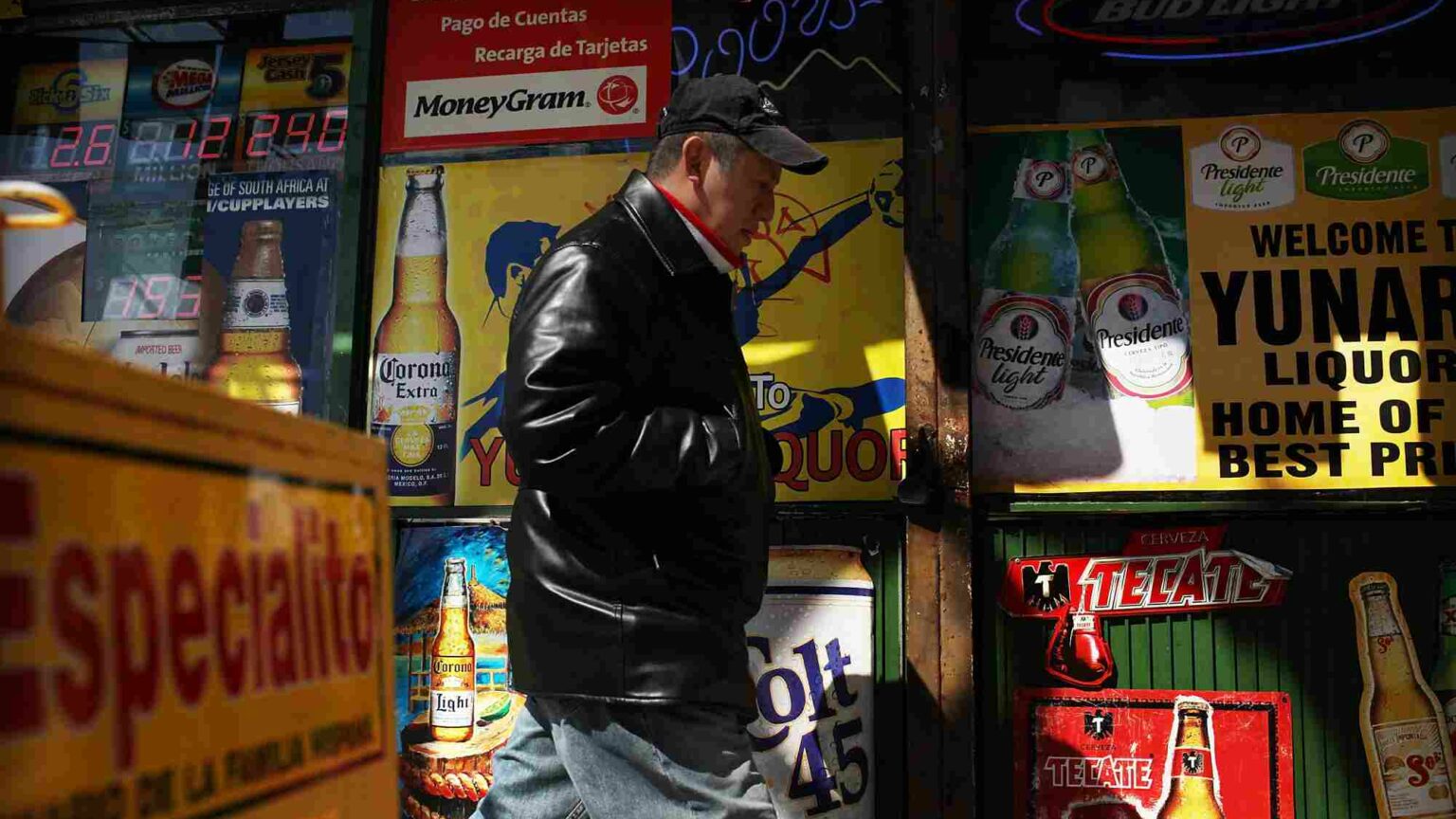 Ordinary people tend to use common sense to guide their day-to-day social interactions with other people. American politicians, on the other hand, have long turned to the labyrinthine professional polling industry to figure out how they should communicate to the country.
That's why the results of a recent poll from the consulting firm Bendixen and Amandi International has sent shockwaves across the Democratic Party. The firm, which specialises in Latino outreach for Democratic politicians, decided to poll 800 registered Latino voters about their feelings on the word 'Latinx' – the gender-neutral neologism that has increasingly become a go-to term for political campaigns, corporations and other professional-class entities.
The firm found that just two per cent of Latinos said they would be comfortable using Latinx to describe their own ethnicity. Meanwhile, 40 per cent of respondents affirmed that the term actively bothers them, while 30 per cent said they would be less likely to support organisations and politicians who use it.
If you simply applied the rules of common sense, it would have been immediately obvious that the word Latinx would alienate America's Latino community. The word is attempting to make the Spanish language gender-neutral – an almost impossible task for a language that is constructed to be gendered. Practically all Spanish nouns are assigned to be either masculine or feminine.
Yet even if you, like America's political class, simply ignored common sense and relied on polling, it was crystal clear that Latinx wasn't flying with Latinos. A poll conducted two years ago found that the exact same portion of Latinos – 98 per cent – do not identify with the term Latinx.
Yet this didn't stop a marquee presidential campaign like that of Massachusetts Democratic senator Elizabeth Warren from making the term ubiquitous in her campaign literature. 'When I become president, Latinx families will have a champion in the White House', Warren said in a video broadcast to social media in October 2019.
In her first opportunity to join a debate with fellow presidential contenders earlier that year, Warren lamented that the economy is 'doing great for people who want to invest in private prisons, just not for the African Americans and Latinx whose families are torn apart, whose lives are destroyed, and whose communities are ruined'. She pointedly hired a 'Latinx outreach director' to reach out to America's Hispanic community.
It was hardly any surprise when Warren failed to catch fire with Latinos. In the important Nevada caucus, where Latino Democrats are a powerful presence, she finished fourth.
Warren wasn't alone in making the mistake of speaking to a large number of Americans in language they found unrecognisable – Latinx has found its way into the lexicon not just of a wide array of Democratic politicians and institutions of high culture, but corporate America, too.
Why is it that so many American elites have ignored both common sense and available survey data to use a word that most Latinos don't identify with and a sizable number find distasteful?
One possible answer is that the Democratic Party increasingly speaks in the way that its elite staffers do. David Shor, a long-time Democratic data guru, explained this view in a recent interview. 'It is descriptively true that people who work in campaigns are extremely young and much more liberal than the overall population, and also much more educated', he told Politico magazine. 'I think that this is pushing them to use overly ideological language, to not show enough messaging or policy restraint and, from a symbolic perspective, to use words that regular voters literally don't understand – and I think that that's a real problem.'
I've spent much of my professional career on the inside of progressive organisations – ranging from think tanks, like the Center for American Progress, to political action committees, like the Progressive Change Campaign Committee. One big difference between the people who staff these organisations and the wider public is their educational backgrounds.
The left in the United States increasingly revolves around college education. We see that in the recent Virginia election results, where one exit poll found that 61 per cent of voters who never attended college backed the victorious Republican gubernatorial candidate, while 60 per cent of voters with advanced degrees backed the Democrat.
Highly educated people tend to gravitate towards cultural change. With more free time on their hands and economic concerns often rendered secondary, they are more likely to take on intellectual tasks that working people would find less attractive – like trying to create and impose gender-neutral forms of Spanish words.
One consequence of educational polarisation in the US is that highly educated people are often measuring their beliefs and behaviours against other highly educated people. There's a reason terms like Latinx and BIPOC and 'birthing persons' are created and then manage to populate so many institutions at once. For cultural progressives, being on the cusp of the newest trends is mandatory; it's the social-justice version of 'keeping up with the Joneses'.
The Democratic Party's Latinx problem is ultimately a problem of social class. Wings of the party are so absorbed by a highly educated, very culturally liberal segment of activists that they are unable to utilise either common sense or available polling to correct the party's course.
In fact, for many of these liberal activists, correcting course would be unimaginable. If you firmly believe that the gender binary is an indefensible construct wherever it appears, why would you even care what most Latinos think about it?
Ultimately, progressives may be forced to accept the political reality that most of America's Latino population inhabits. Latinos tend to be more religious than the average American and more culturally moderate along a wide array of issues. Radical policy proposals, like defunding police departments and paying monetary reparations to the descendants of American slaves, are unpopular with most Latinos.
Recent elections and survey data show that the Latino population in the US has started to drift to the right; if progressives don't want to be on the wrong side of America's largest minority group, they would do well to respect its cultural viewpoints and not impose its increasingly bizarre lexicon upon it.
Zaid Jilani is a writer who maintains a Substack newsletter at inquiremore.com.
To enquire about republishing spiked's content, a right to reply or to request a correction, please contact the managing editor, Viv Regan.