A dangerous and pointless boycott
The West's snub of Beijing 2022 will do nothing to help those repressed by the CCP.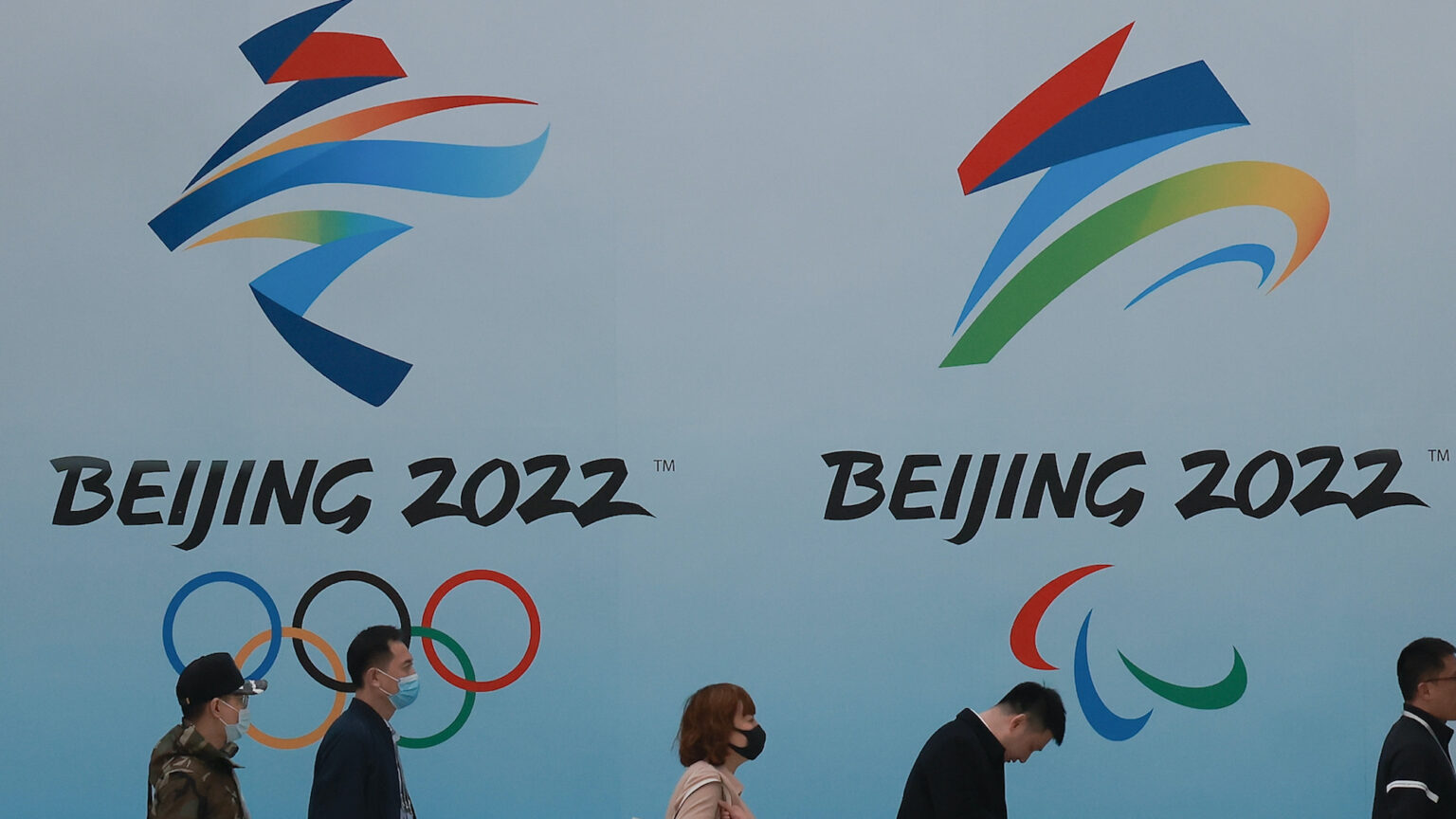 The US, the UK, Canada and Australia have decided to ramp up their anti-China posturing. They have all agreed to stage a diplomatic boycott of the Winter Olympics, which are due to be held in Beijing next February.
Athletes from all four nations will still be there, of course. It's just the political delegates and higher-ups being kept at home. As White House press secretary Jen Psaki explained on Monday, 'the Biden administration will not send any diplomatic or official representation to the Beijing 2022 Winter Olympics and Paralympic Games, given [China's] ongoing genocide and crimes against humanity in Xinjiang and other human-rights abuses'. The other nations, which announced their plans to boycott the Olympics during this week, said near enough the same thing.
Unusually, French president Emmanuel Macron, who does not support a diplomatic boycott, had it about right. This is an 'insignificant and symbolic' gesture, he said. After all, the non-attendance of diplomats at the Olympics makes little difference to anyone, certainly not the viewing public. They want to watch the sport, not scan the executive boxes for different nations' delegations, checking who's turned up and who hasn't. 'You either have a complete boycott, and don't send athletes', Macron said, or you don't boycott it at all.
Not that full sports boycotts are effective, either. Yes, grand claims are made for the far broader anti-Apartheid boycott, which incorporated sporting boycotts. But even that did far less to bring about change in South Africa than the actual struggle and activism of black South Africans.
Boycotts of whatever stripe are almost always a self-aggrandising pose. The US, alongside many others, staged one for the 1980 Moscow Olympics, in protest against the Soviet invasion of Afghanistan in 1979. Given that the Red Army stuck it out in Afghanistan for a further nine years, it's fair to say the boycott had no impact on anyone – apart from those athletes deprived of their shot at Olympic glory.
But then the boycott of Beijing 2022 is not meant to be effective in any practical sense. It must surely be clear to everyone, including those trumpeting it, that it's not going to stop the persecution of the Uyghurs, return basic freedoms to Hongkongers, or make the Chinese Commmunist Party any less repressive. No, the purpose of this boycott is simply to signal the virtue of the Western nations involved. It's a vainglorious gesture. A 'pretentious act', as China's Washington embassy rightly called it.
The boycott is not only pointless, it is also maddeningly divisive. It comes against a background of anti-China maneuvering and posturing, from Aukus to the condemnation of China at COP26. How does an empty boycott help matters? It certainly doesn't contribute to conditions in which nations can negotiate and work together. And it doesn't help generate solidarity between peoples, the sort that might spur a repressed people on to challenge their authoritarian government. Quite the opposite. It divides nations up into good guys and bad guys, into the boycotters and the boycotted, into the judges and the judged. And it divides people, too, fuelling international resentment rather than comity. That's why so far it has generated one thing only – antagonism.
Moreover, this boycott does absolutely nothing for those in whose name it was announced. If anything, it will only shore up the CCP's authority, by potentially fuelling anti-Western sentiment within China. It could even make the CCP more determined to stick to its guns, on everything from the Uyghur question to liberal reform.
The only thing this boycott will achieve will be the heightening of tensions between the West and China. And that's not good for anyone.
Tim Black is a spiked columnist.
To enquire about republishing spiked's content, a right to reply or to request a correction, please contact the managing editor, Viv Regan.