Why mandatory vaccination is such a terrible idea
Forcing the vaccine hesitant to get jabbed will only make them more distrustful of public institutions.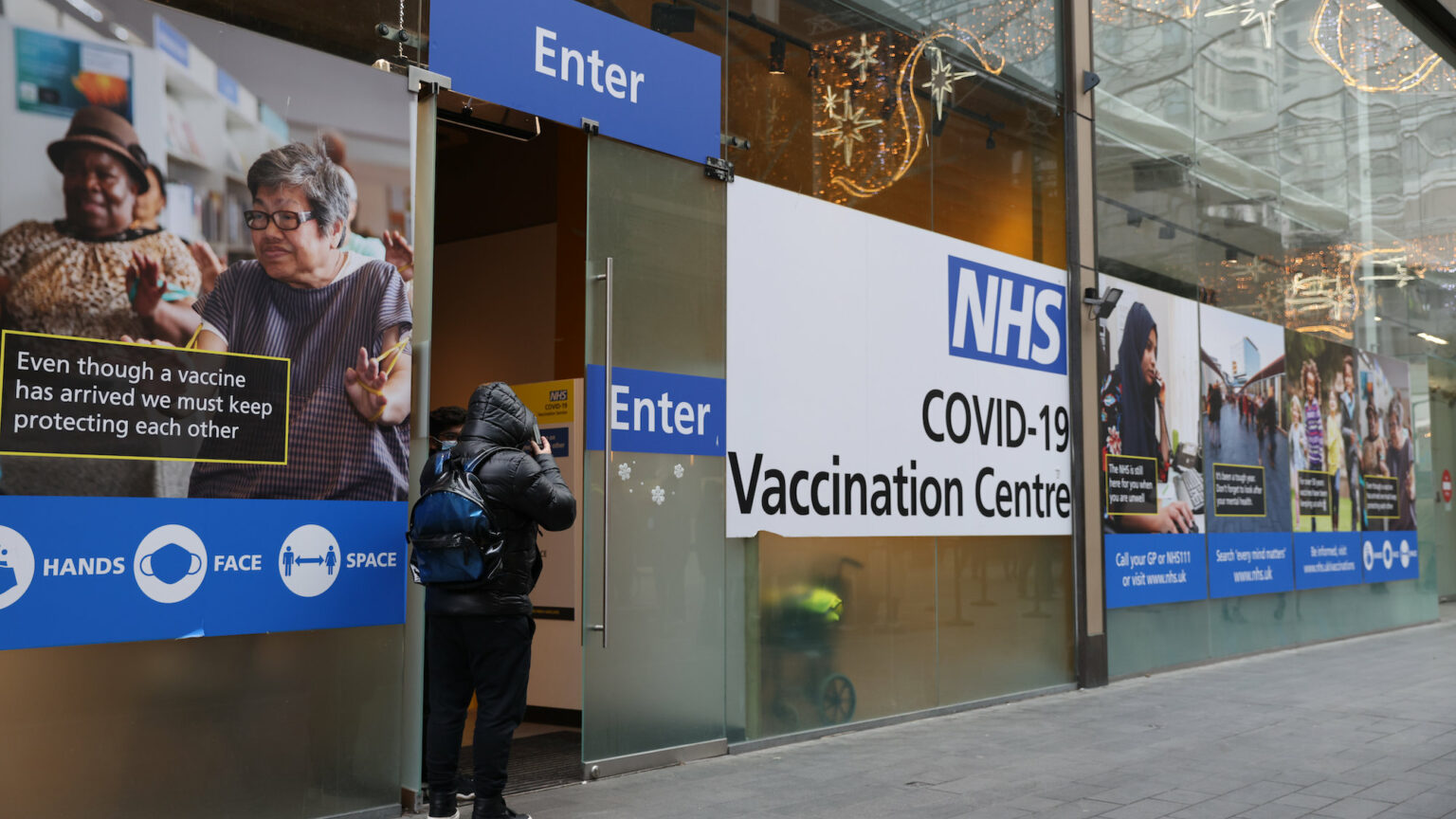 Following the emergence of the new Omicron variant, the debate over mandatory vaccination is intensifying in the UK.
Many other nations have already resorted to compulsion to tackle vaccine hesitancy. For example, teachers and government workers in New Zealand all need to be vaccinated in order to go into work. And many EU member states look likely to follow Austria's example and impose vaccine mandates for all citizens. Indeed, European Commission president Ursula von der Leyen happily mooted the possibility of compulsory jabs just last week.
So what of the UK? The government already plans to make vaccination a condition of deployment for all frontline health- and social-care workers. Is that wise? And what of a full-on vaccine mandate? Is forcing people to get jabbed the way forward?
No, not at all. It is a heavy-handed approach that treats the vaccine hesitant as if they are all conspiracy-minded anti-vaxxers. It fails to appreciate the real dynamics informing vaccine hesitancy and low-uptake among particular sections of society – and that includes those sections over-represented in frontline health and social care.
One of the key factors behind vaccine hesitancy is institutional distrust, especially among Britain's ethnic minorities. A survey from January 2021 found that over three in 10 people of Caribbean heritage believed that black people had been treated unfairly by the NHS during the pandemic. Unsurprisingly, this distrust has manifested itself in a relatively low uptake of the vaccine. From 8 December 2020 to 12 April 2021, while 93.7 per cent of white British people over the age of 50 had received their first vaccine dose, the corresponding figure for people of Caribbean origin was only 66.8 per cent.
Forcing those distrustful of public institutions, including the NHS, to get vaccinated might initially raise vaccine uptake. But it won't change people's minds. If anything, the use of compulsion will only make people more distrustful of public institutions, which could have dire implications in the future.
Misinformation around the impact of the vaccine on fertility and miscarriages is also having an impact. Indeed, according to Office for National Statistics data from last spring, around one in three women who were reluctant to take the vaccine said they were worried about its impact on fertility. This will be having a particular effect on the health- and social-care sector's overwhelmingly female workforce, which also includes many young ethnic-minority women.
How will making the jab mandatory overcome these women's hesitancy? Surely it would be better to persuade and reassure them about the vaccine's safety, rather than force it on them.
Take the example of a young traditionally minded nurse from an ethnic-minority background. She is yet to start a family, is generally distrustful of institutions and has been affected by Covid-19 misinformation on fertility. A mandatory-vaccination regime is not going to encourage her to get jabbed. It is far more likely to prompt her to leave an already under-resourced healthcare sector.
Indeed, the imposition of mandatory vaccinations in the healthcare sector could make a bad situation worse – it could create serious staff shortages. No wonder a House of Lords committee has recently refused to give its backing to mandatory vaccinations for NHS staff.
As for a broader vaccine mandate, for all UK citizens, this would unquestionably be a disaster. It would represent a failure to engage with the vaccine hesitant and address their concerns. And ultimately, it would further weaken the relationship between the state and its citizens – especially younger women and certain ethnic minorities.
Making vaccines mandatory is not a sign of governmental strength. Quite the opposite. It's a sign of weakness – an admission that the government is unable to make a persuasive case for vaccination.
If the government ever came to introduce mandatory vaccination, it would represent one of its greatest failures of the pandemic yet.
Rakib Ehsan is a research fellow at the Henry Jackson Society. His forthcoming book, Beyond Grievance will be published in June 2022.
To enquire about republishing spiked's content, a right to reply or to request a correction, please contact the managing editor, Viv Regan.