The civil service has gone full woke
Identity politics is now the ideology of the establishment.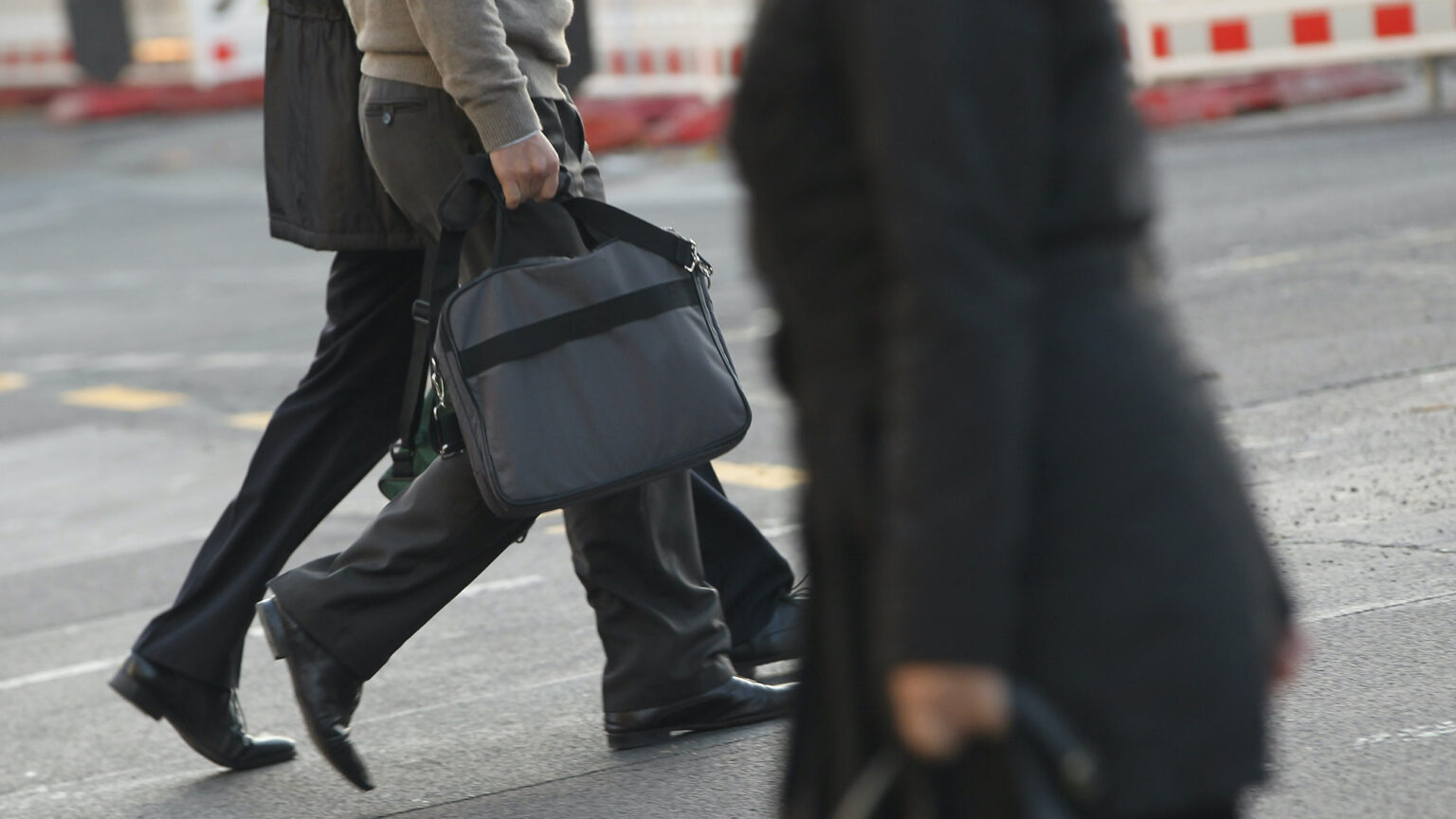 Wokeness, from talk of 'systemic racism' to the jargon of gender identity, now sits at the heart of the British establishment.
Don't believe me? Take a look at the attitudes and values of Britain's civil service, the beating heart of our governing elite.
First there were the reports over the weekend that civil servants wanted to remove the word 'Christmas' from a government campaign to encourage students to get tested for Covid. 'Don't take Covid home for Christmas', the government's slogan said, before the Cabinet Office objected on the grounds that 'Christmas' wasn't inclusive enough. Quite what it would replace 'Christmas' with is unclear – 'Winterval' lacks a certain resonance.
And then it emerged that the government has told the civil service to ensure the 'impartiality' of speakers invited to address internal events. The government is reportedly worried that the civil service, which is meant to enact government policy, is spending a good portion of its time listening to speakers attack government policy.
It is probably right to be worried. Over the past year, the list of those invited to address Whitehall internal functions reads like a Guardian op-ed page. There's Cambridge professor Priyamvada Gopal, who spends a lot of her time denouncing white people as racist. She says similar of certain people from ethnic-minority backgrounds, including home secretary Priti Patel, who Gopal described as 'a reminder that many Asians in British Africa had ferociously anti-black attitudes'.
Then there's Guardian journalist Afua Hirsch, who, like Gopal, believes that racism continues to shape everyday life in Britain, restricting life opportunities for non-white people. Indeed, she's made a very successful career out of pointing this out. There's TV presenter and historian David Olusoga, who is convinced that the government is using 'forces of race and racism for electoral reasons'. And, just to ensure the civil service is fully up-to-date with the double standards of identity politics, there's 'anti-racism trainer' Mizanur Rahman, who has wished death on 'Zionists' and accused Israel of 'slouching toward a Palestinian Holocaust'.
This is the civil service we're talking about here. It is a thoroughly establishment institution, composed mainly of the posh and the privileged. According to research published earlier this year, 72 per cent of civil servants come from a 'privileged background'; a quarter of those holding the 6,000-or-so top jobs were privately educated; and ministerial meetings are reportedly brimful with cricket metaphors and jokes made in Latin. And yet this bastion of the establishment appears to be hand in glove with the wokier than thou.
But this is less surprising than it seems. Not because, as some believe, right-on lefties have marched through the institutions, infiltrating every nook and cranny. There was no entryism necessary. Rather, what we are seeing here is a preaching to the converted, a group of largely posh, privately educated journalists, academics and 'trainers' lecturing largely posh, privately educated civil servants. They share similar socio-economic backgrounds, attend the same schools and universities, and hold similar cultural and political values. Indeed, you can bet your bottom dollar that they virtually all voted Remain, think Brexit was a product of racism, and no doubt suspect gender is on some sort of spectrum.
In this cosy relationship between the uber-woke and the machinery of the state we can see the emergence of wokeness as a ruling ideology – a means by which our cultural and political elites can justify their privileged position. Promoted with especial zeal in private schools, and championed within universities, wokeness allows out elites to assert their moral superiority, to pose as more caring than the unthinking masses, who are supposedly adrift in a sea of unconscious bias and unwitting racism.
The government's response to the civil service's awokening has been typically cack-handed. Instead of trying to give voice to the un- and anti-woke views of those who elected them, and articulating an alternative to the ideology of wokeness, it has opted instead to silence it. After all, that's what demanding external speakers be 'impartial' amounts to – a policy that says 'no woke Tory-bashers allowed'.
It's already having an effect. The likes of Gopal and Hirsch have had recent invitations rescinded. And others, no doubt, won't be invited in the future. But this does nothing to alter the outlook of civil servants, nor counter the corrosive influence of wokeness today. All it does is play into the hands of the purveyors of woke, who like nothing better than to portray themselves as victims of an evil Tory government.
The Tories seem to think wokeness can be addressed through a pale imitation of cancel culture – a few 'controversial' speakers disinvited, and, hey presto, no more woke. This fails to recognise the scale of the problem. For woke ideas are not the preserve of a looney few. They are the ideas of the ruling class itself.
Tim Black is a spiked columnist.
Picture by: Getty.
To enquire about republishing spiked's content, a right to reply or to request a correction, please contact the managing editor, Viv Regan.