Labour's Remainer reshuffle
The elevation of leading anti-Brexiters is a slap in the face to Red Wall voters.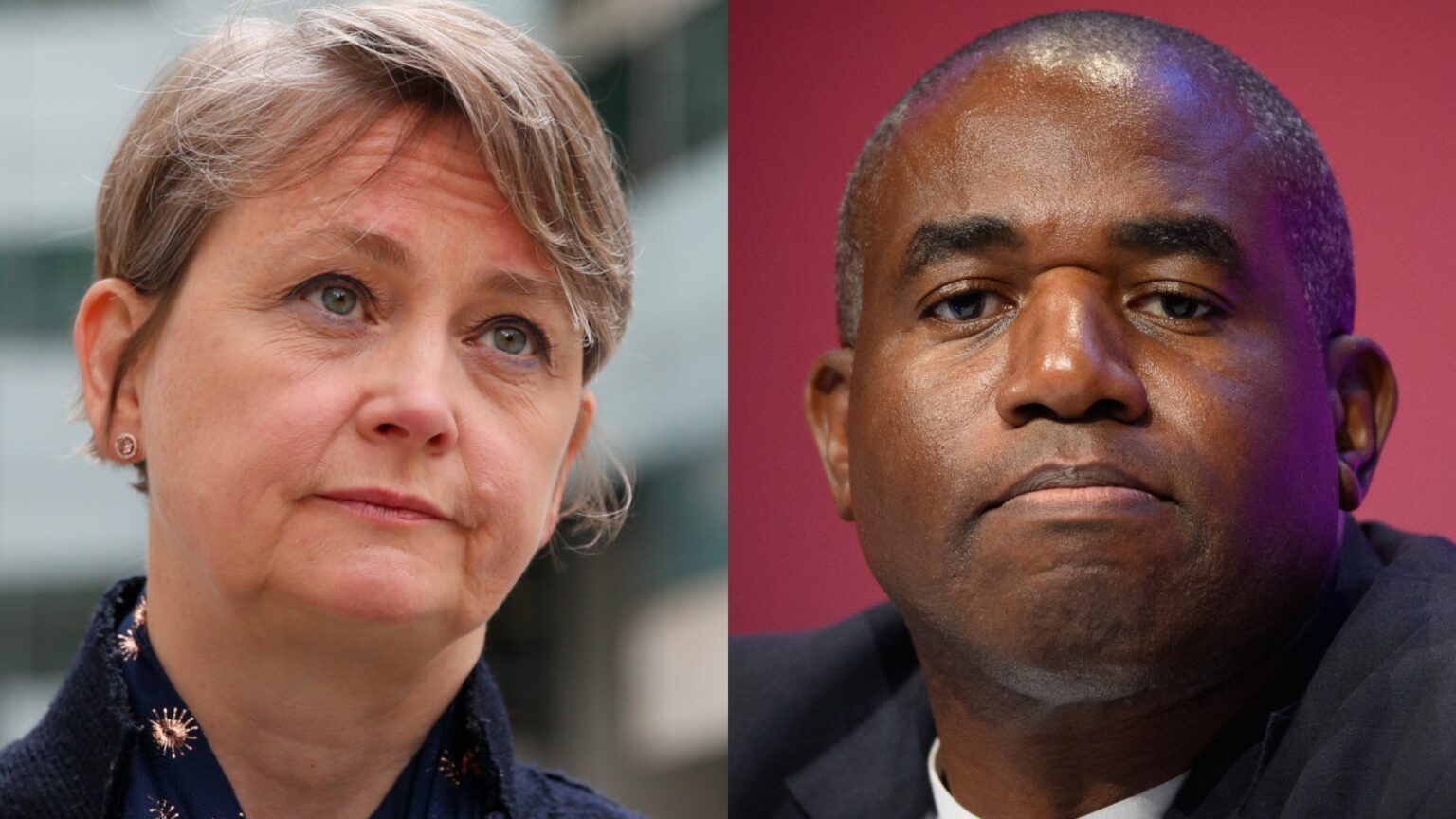 Labour had a shadow-cabinet reshuffle yesterday. Perhaps you understandably ignored it as just another round of uninspiring has-beens and never-will-bes cycling through the always revolving door. But it did reveal something: Labour is still treating Brexit with utter disdain.
How else to explain the promotion of arch Remainers Yvette Cooper and David Lammy to senior positions in the shadow cabinet? These two insulted Leave voters and tried to frustrate Brexit at every turn. And yet there they are now, sitting on Labour's front bench. What a slap in the face to Brexit voters and one-time Labour supporters in the long-since crumbled Red Wall.
Cooper, remember, spent much of 2019 working with senior Tories and fellow Remainer MPs to force then-PM Theresa May to seek an extension to Article 50 in the absence of an agreed Brexit deal. She helped take the option of a No Deal off the table, and played a key role in delaying, even jeopardising, Brexit. Why, after Cooper's brazen attempts to obstruct the largest democratic mandate in British electoral history, has Starmer decided to appoint her shadow home secretary? Does he not want the support of Leavers?
Then there's David Lammy. He has been promoted to the coveted role of shadow foreign secretary. Yes, that David Lammy. The one who, in 2019, compared the pro-Brexit European Research Group of Tory MPs to Nazis and white supremacists.
Lammy's Remoaner credentials outstrip even those of Cooper. His attempt to overturn Brexit began just three days after the referendum itself – a time when even the most ardent Europhiles were willing to accept the referendum result. But not Lammy. In a Guardian article on 26 June 2016, he claimed that the vote was 'advisory and non-binding' and that, 'at the very least', people should be asked to vote again.
He was so horrified by the masses' ballot-box revolt that he tried every trick in the book to obstruct it, even calling on his fellow MPs to stop the 'madness' of Brexit from going through parliament.
And yet Starmer thinks Lammy can sell the Labour Party to the public.
Labour is miles away from returning to government, of course. Its problems go much deeper than the question of who populates its front bench. But this reshuffle clearly shows that Labour remains unable to connect its utterly disastrous, anti-Brexit position with its humiliation at the ballot box in 2019.
In many ways, though, it's hardly a surprise. After all, Labour is now led by Starmer, the very architect of the second-referendum policy. This was a man who made no fewer than 48 attempts to block Brexit in the Commons. He is the very embodiment of Labour Remainerism. No wonder he is willing to disregard the views of Brexit voters by filling his front bench with those who tried so hard to frustrate their democratic wishes.
Perhaps Starmer thinks Leave voters will just forgive and forget Labour's betrayal of democracy. If so, he's very much mistaken.
Paddy Hannam is editorial assistant at spiked. Follow him on Twitter: @paddyhannam.
To enquire about republishing spiked's content, a right to reply or to request a correction, please contact the managing editor, Viv Regan.